Experience the heat and sunlight in a complete new way with weinor outdoor awnings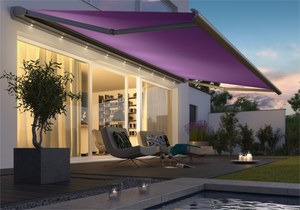 You can have fun and be creative with your weinor outdoor awning purchase. Mix and match colours and hardware, choose from a variety of options to spruce up your porches. You can match colours and design styles with existing structures or create stand-alone shade areas in your garden. Try something bold and different with your patio; there are a huge number of possibilities when using these durable, retractable outside awnings.
A few highlights with our garden awnings
155 different patterns and ranges of colours
Teflon EXTREME® finished quality outdoor awnings
56 colours of arms and hardware to choose from

High tech means high quality
The technology behind each aspect of weinor outdoor awnings and garden awnings allow maximum security and peace of mind against collapse or untimely breakage. For example, weinor's low-noise, LongLife arm provides high tension for the awning material, even during gusts of wind. This helps keep fabric in place and avoid unsightly wrinkles. All the awning components have been designed to be concealed inside the housing, which saves space and affords a smooth look; no visible brackets, fixings, or cover caps stick out to obscure the view or line of sight when you look out your window past your outdoor awnings.
LED lighting in outdoor awnings
Radio controlled blind mechanisms
Solar detected automated blind controls
A phone app for remote control of your outdoor awning

Treat yourself
An outdoor awning offers the perfect place to retreat in a garden during the middle of the afternoon for a sun-shaded nap or just to talk and unwind with friends. An outdoor blind may even encourage some birds to venture closer if humans are partially obscured. Consultations to determine the best setup for individual homeowners are always available. weinor outdoor awning products are designed with style and built to last.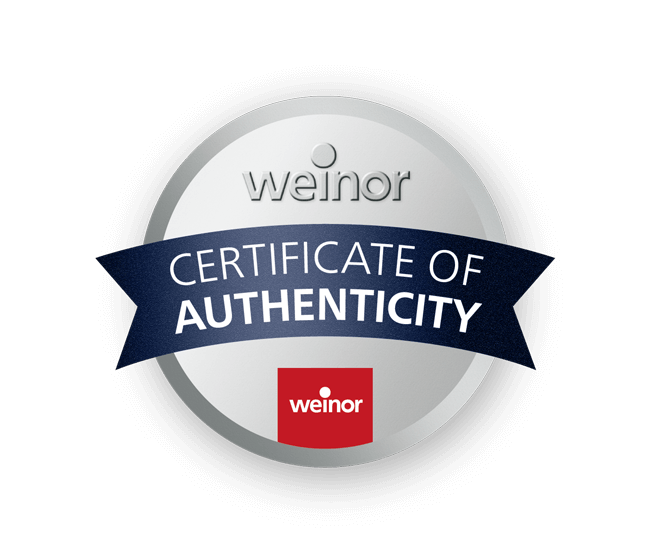 weinor certificate of authenticity -
an original product with certainty
Every weinor product has been delivered with a certificate of authenticity since January 2018.
Ask your retailer for it!
Now see the Product live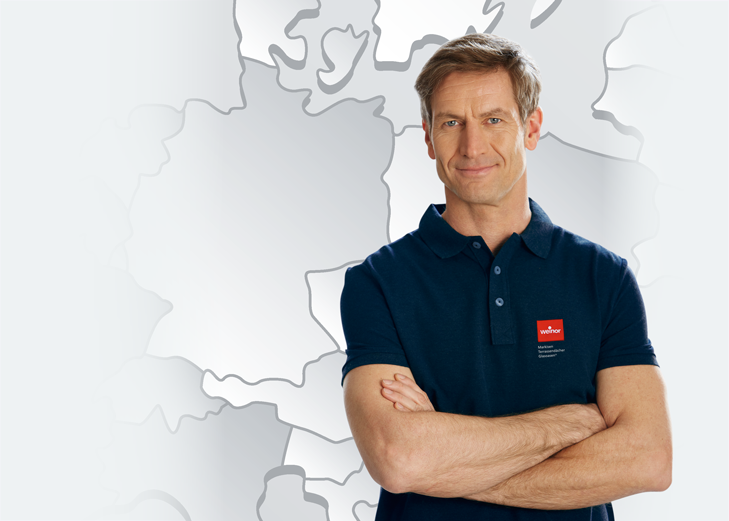 Find a weinor retailer showroom near you now.
High quality awnings for every preference.
Here you find the complete Weinor awning portfolio
Start search