Which awning are you looking for?
All balcony awnings
/ filtered
Product Products
All the products shown are:
Now see the Product live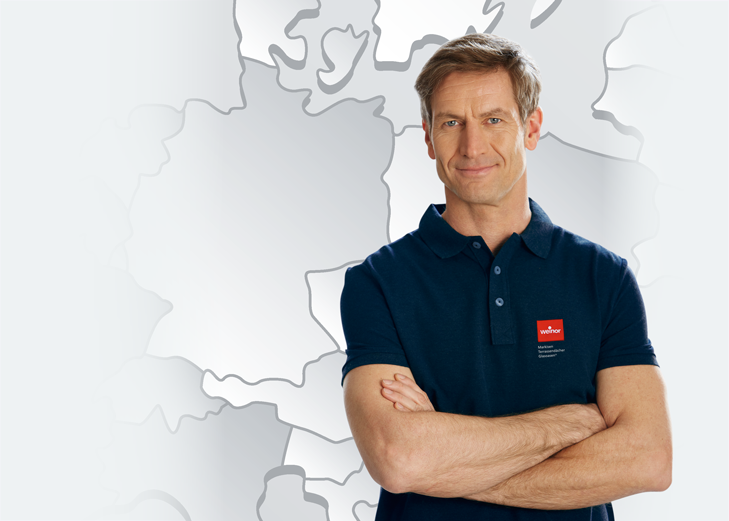 Find a weinor retailer showroom near you now.
High quality awnings for every preference.
Here you find the complete Weinor awning portfolio
Start search
Balcony awnings
Balcony and patio awnings are still the most common types of awning. The high variability and a large selection of designs, models and functions make them the ideal sun protection solution for the most varied building situations. Whether small or large, an electrical awning or a balcony awning with a gear handle, you can find high-quality and durable sun protection at weinor, which meets your needs and requirements and moreover integrates excellently with your individual furnishing style.
Read on and convince yourself!
Balcony awnings at weinor: Find the model which meets your needs
Whatever you can imagine: a manual or an electrical balcony awning, wall or ceiling mounted awning for your balcony with a discreet, modern or bright-coloured design - weinor is your partner for the EMBRACE THE OUTDOORS feeling.
Resilient and durable folding arm awnings for the balcony are available for you to select from three categories:
with open awnings like the Topas, you get first-class quality, low on budget. They are particularly suitable for installation in a niche or under a roof, for example for balconies and loggias
for a semi-cassette awning such as the Semina, the folding arm and awning fabrics are protected against the elements and soiling from above and the front. They are therefore practical as sun protection for balconies
cassette awnings such as our Opal Design II, Kubata, Smaila and Cassita II models form the heart of our awning collection. The awning fabric and technology are protected by the cassette against the weather conditions from all sides. Our cassette awning I/K/N 2000 also has a specially flat front profile and is therefore also suitable for facade installation. At weinor, full cassettes can be found in a variety of shapes for your balcony, from timeless classical and slim puristic to cubic modern
all weinor awning models from open and semi-cassette to full cassette can be equipped with dimmable LEDs and thus ensure a pleasant ambience on your balcony. For the Opal Design II, Smaila and Semina Life models, a Valance Plus can be attached in addition to LEDs, which protects against the sun and prying eyes
And it's so easy to purchase your weinor balcony awning:
let us inspire you on our website.
The retailer will advise you in detail and plan your awning project together with you.
Your awning will be installed on your balcony by the retailer.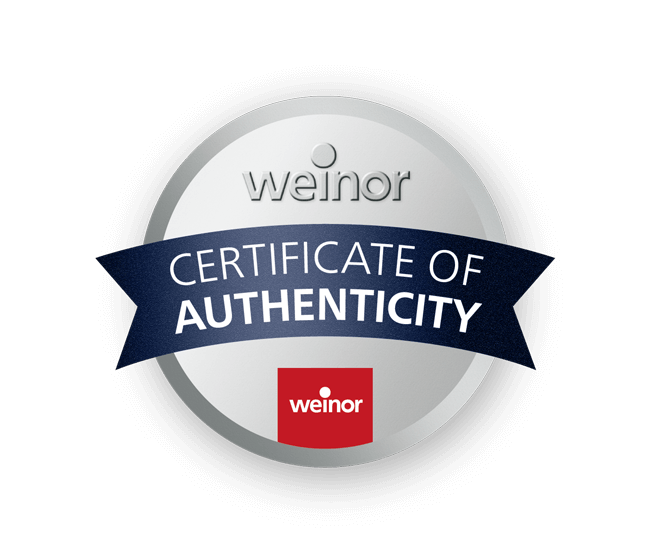 weinor certificate of authenticity -
an original product with certainty
Every weinor product has been delivered with a certificate of authenticity since January 2018.
Ask your retailer for it!
Please note:
We reserve the right to make technical changes as well as changes in range and product portfolio.
The weinor product range can vary from one country to the next.
All the illustrated equipment is weatherproof outdoor furniture and accessories.