What type of patio roof are you looking for?
All patio roofs
/ filtered
Product Products
All the products shown are:
Glass patio roofs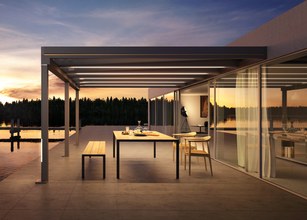 Terrazza Pure
The Terrazza Pure cubic glass patio roof from weinor impresses due to its modern square and innovative design.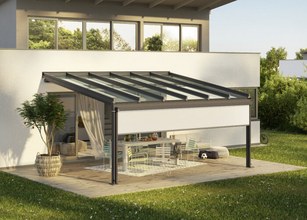 Terrazza Sempra
The timeless glass patio roof Terrazza Sempra captivates with its straight-lined design combined with typical roof pitch.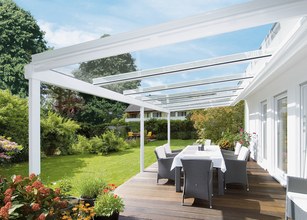 Terrazza Originale
The Terrazza Originale glass patio roof impresses with its classic rounded look combined with a typical roof pitch.
Louvre roof for patios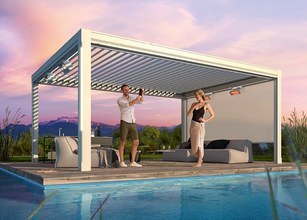 Artares
Thanks to its natural ventilation using sophisticated louvre technology, the Artares louvred roof ensures a healthy bioclimate on your patio.
Pergola awnings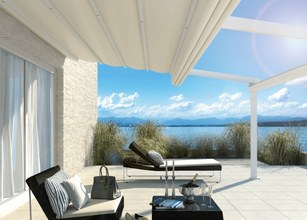 weinor PergoTex II
Discover the convertible feel. The elegant PergoTex protects against sun, wind and rain.
Glass sliding wall
w17 easy
The frameless full glass sliding door allows full transparency at all times for an unobstructed view from the patio.
Conservatory awnings
Sottezza II
The round, undermounted conservatory awning for sun protection under classical patio roofs.
WGM Top
WGM Top - the over roof conservatory awning, the further development of the successful over roof conservatory awning from weinor, relies on tried and tested technology combined with modern design.
Window and vertical awnings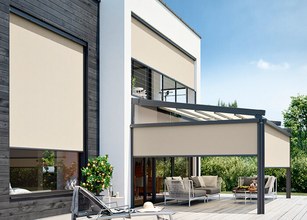 VertiTex II
The perfect privacy and anti-glare protection. If you also want to enjoy the view outside, then our see-through fabrics are the ideal choice.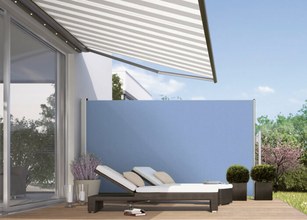 Paravento
The stylish Paravento side awning shelters you from curious onlookers, sunlight and fresh side winds.
Accessories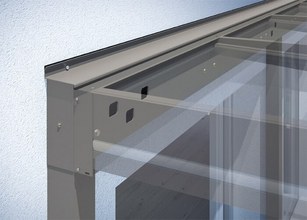 Supporting Wall Connection Frame
For the reliable installation of patio roofs and pergola awnings on difficult facades.
Now see the Product live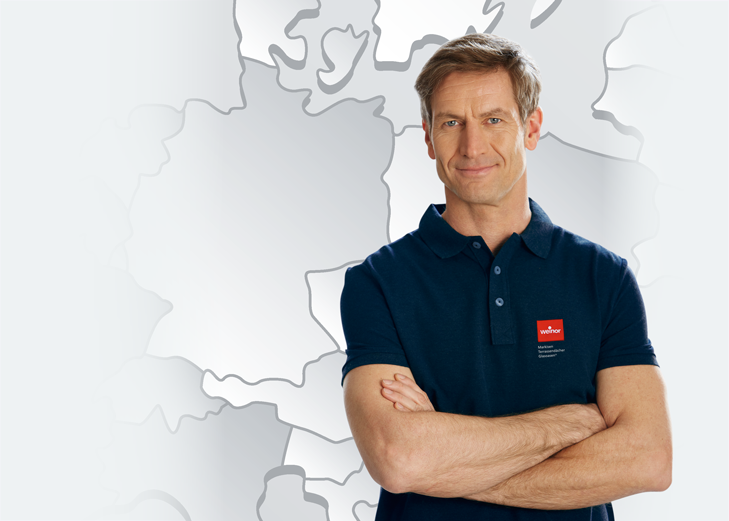 Find a weinor retailer showroom near you now.
High quality awnings for every preference.
Here you find the complete Weinor awning portfolio
Start search
Patio roofs
Enjoy your patio in the sun, wind and rain – with weinor patio roofs you turn your patio into a feel-good oasis. Leave the daily stress behind and enjoy an afternoon tea or have a pleasant afternoon nap outdoors despite the light drizzle. At weinor, you can get glass, textile or louvred patio roofs with custom-made configuration. Take a look at our range and see for yourself!
The perfect roof for your patio
What do you think of the idea of creating a second open-air living room on your patio and extending the outdoor season many times over, well protected from too much sun or rain? Sounds like a dream come true? Great, then you're in the right place here at weinor. It's time for exclusive outdoor experiences.
Your outdoor patio furniture can be selected and arranged to suit your taste. Wind and rain practically cannot get to you in your well-being oasis. In addition to the patio roof, you can choose side glass or textile extensions and transform your patio into an unheated conservatory. Numerous individual configuration options to meet your requirements and suit your house's architecture, turn your patio roof into something really special.
Patio roofs from weinor: Find the model which meets your needs
At weinor you will find three fundamentally different models for patio roofs:
our glass patio roofs are classic patio roofs with stable posts and various styles of roof, which you can configure to suit you. Or you can create an unheated conservatory using side glass walls or glass sliding doors
Pergola awnings are a popular alternative to glass patio roofs. As textile shading solutions, they offer high stability due to their post construction, protect against bad weather and are also suitable for large areas
the louvred patio roof is a flexible patio roof. It is basically a pergola awning with louvres instead of awning fabric. The variable alignment of the louvres controls the shade and light on your patio, creating a unique ambience. The louvred patio roof also has side extension options for more privacy, weather protection and more shade
the vertical awnings enhance each of your patio roofs with additional privacy, wind and sun protection. Due to their compact design, they can be used individually or as an extension to the glass roof or pergola. The VertiTex II vertical awning shields you from prying eyes, serves as superb sun protection, stops draughts, and prevents the patio from heating up
Are you looking for a patio roof with innovative technology and individual design? We assist you with professional advice from our weinor retailers. They will find the right patio roof for you together with you. Would you like to know more about the different models? Read on!
Top quality – the best materials and innovative technology
All our patio roofs are Made in Germany and therefore meet German quality standards.
The advantage of a glass patio roof is obvious: you enjoy a lot of natural light and are protected against any weather at the same time. As a result, you can extend the time you spend on your patio by several months. A large span is possible without a middle post. The system can also be retrofitted. In the case of difficult facades, installation is also possible using a supporting wall connection frame, which is mounted at points against the facade and in the ground.
The weinor louvred roof also has a lot to offer. Flexibility is guaranteed, because you can choose your own bioclimate to suit you by adjusting the opening angle of the louvres. The louvres are adjusted reliably and quietly. The damping technology ensures that the rotating louvres run smoothly. The integrated drive provides additional security in any weather, all on its own, because you have the option of having the opening angle of the louvres automatically controlled by built-in weather sensors.
Our textile pergola awnings offer you reliable sun protection and also impress with their high stability. Even windy weather or light rain can't really affect them. The textile shading solutions are ideal for larger areas. For even more comfort, some models can also be equipped with side blinds or glass side doors, so you are completely protected from the wind and weather. Select from more than 200 frame colours here.
Our trained weinor retailers will advise you and install your chosen product.
How to buy patio roofs from weinor
Spending precious time outdoors whatever the weather – this is a step-by-step guide to buying the right weinor patio roof for your home:
Browse through our models and fall in love with them.
Find your local specialist retail business using our retailer search.
Professional, individual advice from your weinor retailer.
Buy your weinor patio roof from the weinor retailer you trust.
Installation by the weinor retailer you selected.
Your weinor retailer remains available for all queries, for spare parts, repairs and similar questions.
You can find more information about this in our "video explaining how to buy a weinor product".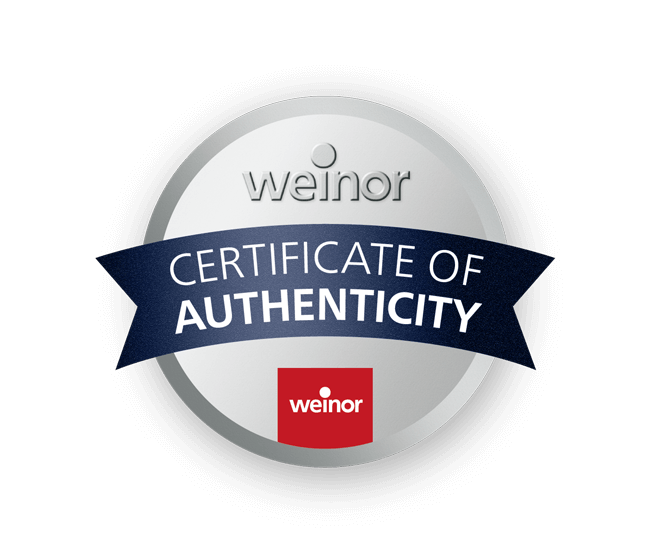 weinor certificate of authenticity -
an original product with certainty
Every weinor product has been delivered with a certificate of authenticity since January 2018.
Ask your retailer for it!
Please note:
We reserve the right to make technical changes as well as changes in range and product portfolio.
The weinor product range can vary from one country to the next.
All the illustrated equipment is weatherproof outdoor furniture and accessories.