Which awning are you looking for?
All vertical awnings
/ filtered
Product Products
All the products shown are: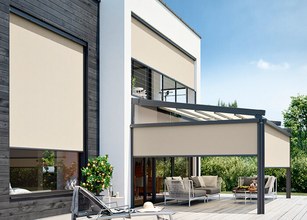 VertiTex II
The perfect privacy and anti-glare protection. If you also want to enjoy the view outside, then our see-through fabrics are the ideal choice.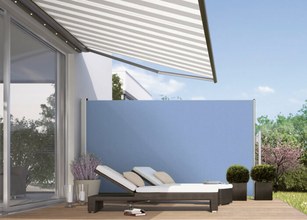 Paravento
The stylish Paravento side awning shelters you from curious onlookers, sunlight and fresh side winds.
Now see the Product live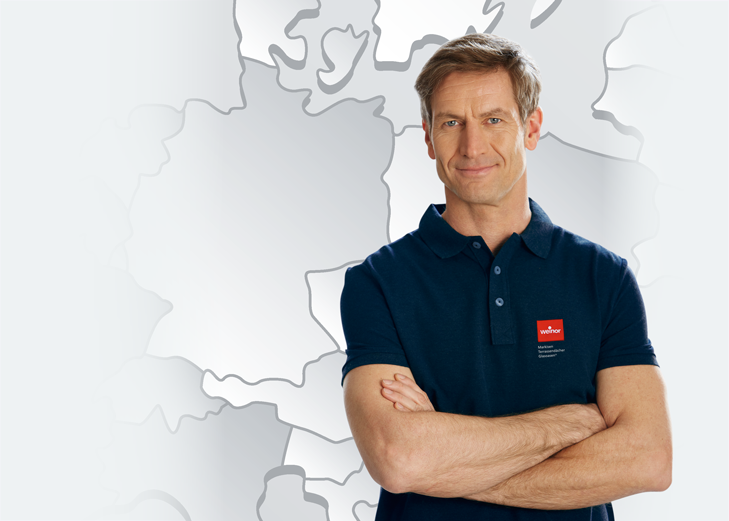 Find a weinor retailer showroom near you now.
High quality awnings for every preference.
Here you find the complete Weinor awning portfolio
Start search
Vertical awnings
Hardly anything is more relaxing than lying on the patio in the summer and feeling warmth on your skin. Vertical awnings are the perfect addition here:
they protect against direct sunlight
they shelter against cool wind
they protect against prying eyes
Design your dream patio with our vertical awnings to suit your personal taste! How then? We will explain you that now.
Vertical awnings from weinor Find your model
Is your patio already covered or would you like side privacy protection independent of that? weinor offers you two types of vertical awnings:
Our Paravento vertical awning is the ideal addition for your patio comfort. It is attached to your building wall independent of other protective measures. As required, the fabric can be drawn out of its aluminium cassette and provide threefold protection against sun, gusts of wind and prying eyes.
The weinor VertiTex II is your multifunction vertical awning: It can be placed on your existing glazed patio roof, mounted on our pergola awnings weinor PergoTex II and Plaza Viva or provide shade as a window awning. With its slim design, it integrates perfectly into your existing patio layout. The fabric can be extended and retracted very easily.
Create your well-earnt patio pleasure, discover the benefits of our vertical awnings for yourself now.
Purchase vertical awnings from weinor – take advice now!
On the patio, get set, go! Enjoy calm moments with all their advantages. Do you already have a picture of your dream patio in your head? If so, you can now find a competent weinor retailer nearby.
Let us advise you in-detail.
Select a custom-made vertical awning according to your wishes.
Have the awning installed by our trained retailers.
Our weinor retailers also still accompany you after the purchase, enabling you to enjoy a stunning summer with pleasant sun protection!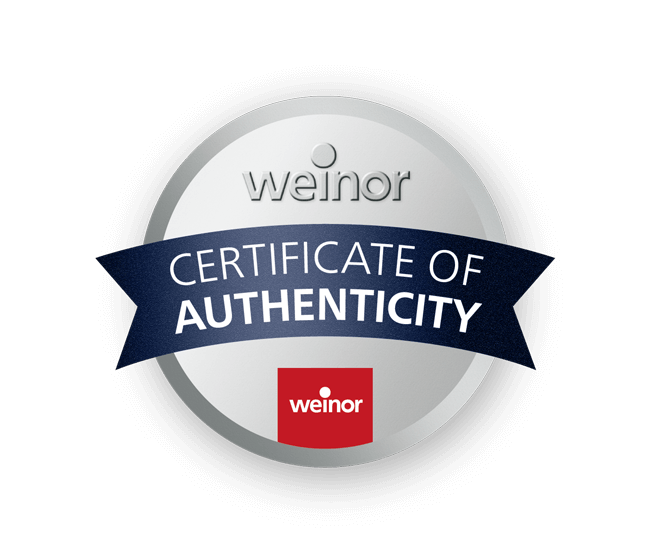 weinor certificate of authenticity -
an original product with certainty
Every weinor product has been delivered with a certificate of authenticity since January 2018.
Ask your retailer for it!
Please note:
We reserve the right to make technical changes as well as changes in range and product portfolio.
The weinor product range can vary from one country to the next.
All the illustrated equipment is weatherproof outdoor furniture and accessories.