Purchase and maintenance of weinor products
You always buy awnings, patio roofs and Glasoasen® directly from one of our approved specialist trade retailer / partners – these for example, can be outdoor living specialists, garage door & entrance gate suppliers, blind and awning suppliers, window, door or glazing suppliers, orangery & specialist conservatory suppliers – but definitely not directly from weinor. Our weinor retailers are able to advise you comprehensively and have the necessary expertise to install the sophisticated weinor products professionally.
Discover everything about your weinor specialist partner in our video.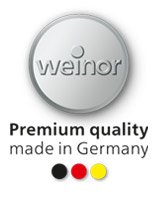 Your weinor retailer will be happy to advise you and knows the answers to your questions. Their friendly and reliable employees ensure that the work is carried out punctually and executed professionally.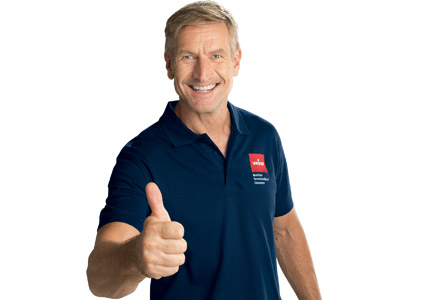 Frequently asked questions
Everything you need to know about your weinor retailer.
Why do I need a weinor retailer?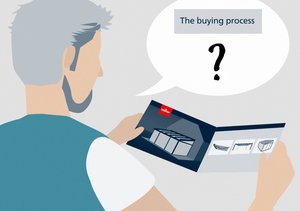 You cannot buy weinor sun and weather protection products directly from us as the manufacturer, but always from your weinor retailer. This is because every weinor product is a customization and must be measured, ordered and installed by a specialist company. Your retailer will also advise you comprehensively, taking your wishes into consideration, and is your contractual partner when you buy a weinor product.
What does a weinor retailer offer me?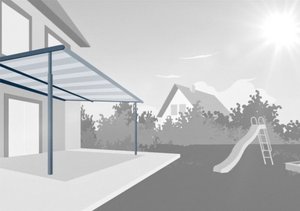 A weinor retailer will look after you when it comes to sun and weather protection on your patio and knows the answers to your questions. They are your contact for:
The outdoor living solution you want
The perfect weinor product for your needs
Your building situation
Prices and quotations
Installing and maintenance of your weinor product
Post-buying questions and requests
Warranty
Care and maintenance of weinor products
Expanding your current weinor product
Technical details
What are the advantages of a weinor retailer?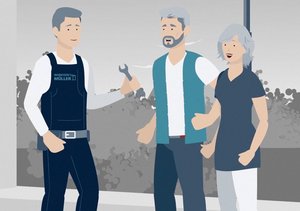 A weinor specialist company offers you a whole host of advantages:
weinor products are always available nearby.
Thanks to regular training, weinor specialist companies are always up to date and work professionally.
weinor retailers find the right solution – even in difficult installation situations (e.g. facade mounting) or when programming the electronics.
If you have any questions, weinor retailers can assist you further quickly. They are familiar with your project and can respond directly.
How can I find a weinor retailer?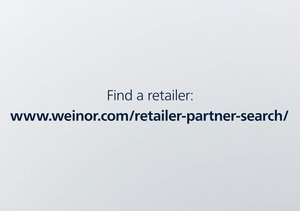 weinor works with selected retailers throughout the country. To find a suitable weinor retailers, simply use the weinor retailer partner search. As soon as you have completed the displayed form, we will name you well-trained weinor specialist companies in your area.
Who is my contractual partner when I buy a weinor construction?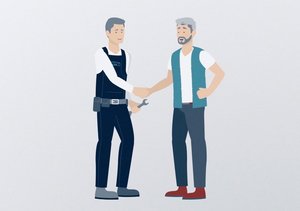 By buying a weinor product, you have entered into a legally binding contract with a weinor retailer. It is therefore important that you always adhere to it with regard to all matters concerning your weinor product.
Who do I contact if I have any questions about an existing weinor product?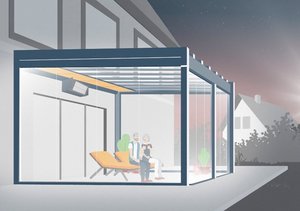 weinor retailers are always the first choice when it comes to weinor awnings, patio roofs and Glasoasen®. For example, if you wish to expand an existing installation – maybe with a high-quality heating system for your patio.
If you have any further enquiries about an existing weinor product, you should always try and contact the specialist partner who originally carried out the installation. This also applies in the event of a complaint. Your weinor retailer will then contact weinor, if necessary, depending on whether the complaint concerns the installation or the product.
What do I do in case of problems?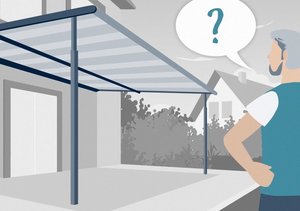 Should you ever be dissatisfied, it is important for us to first determine how we can establish the problem category.
Problems with a weinor installation
In this case, contact your weinor retailer directly. They are your contact and contractual partner. Moreover, they are also very familiar with your individual product and can answer your questions best. Depending on whether you have a problem with the installation or the product itself, they will contact weinor and then inform you.
Problems with a weinor retailer
If you are unhappy with how a weinor retailer handles your business, you are welcome to let us know. In this case, please send us an email with the following information:
Which weinor product is it?
Which weinor retailer installed the product?
What is the weinor product's order number?
How old is your weinor product?
You can rest assured that we will look carefully into your concerns, as we are very interested in maintaining the highest possible standards in the quality chain from the weinor production site to you.

Why not call our hotline number for international end users +49 (0) 221 597 09 211 and on our hotline number for UK end users 0800 2 794 924. We are happy to provide you with information about weinor products and put you in touch with a weinor retailer.