Choose your awning fabric from a superb selection of designs
Awning material is a key factor in making your choice for your home. The awning fabric used makes a visual statement that impacts the overall appearance of your home or business. Our awning covers are made with high-quality materials that have been specially treated to withstand weather conditions. We believe in giving our customers a wide selection with our awnings fabric range. A weinor canopy fabric or awning cover comes in a vibrant array with over 140 fabric patterns and our awning frame comes in 200 colours. You can find the right awning material among our fabrics or you can request a custom-made fabric with a unique design and features. Whether you are looking for waterproof fabric, dirt resistant fabric, awning fabric in a specific shade of acrylic or a stunning designer pattern, we can customise our products to your needs.
Rely on Northern and Central Europe's market leader in awnings
Benefit from a stress free service experience with a fast delivery process
Get exactly what you want with a customised awning fabric
Create an amazing outdoor living area with a high-performance weinor product
Enjoy a long-lasting shading solution with high-quality fabrics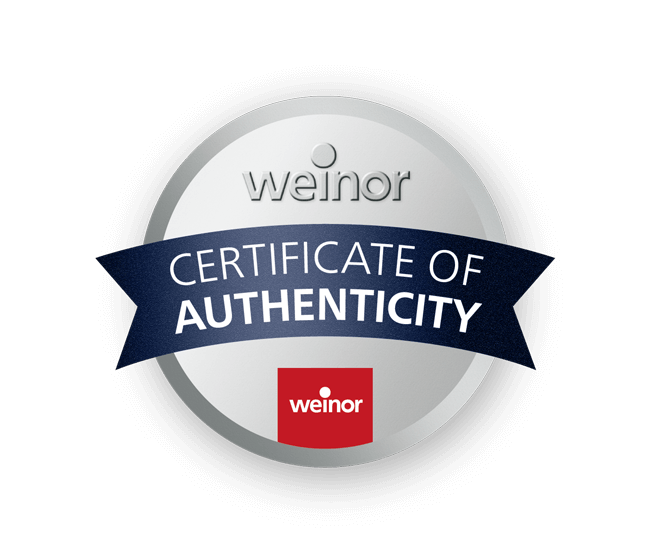 weinor certificate of authenticity -
an original product with certainty
Every weinor product has been delivered with a certificate of authenticity since January 2018.
Ask your retailer for it!