Glass sliding wall
/ filtered
Product Products
w17 easy
The frameless full glass sliding door allows full transparency at all times for an unobstructed view from the patio.
Now see the Product live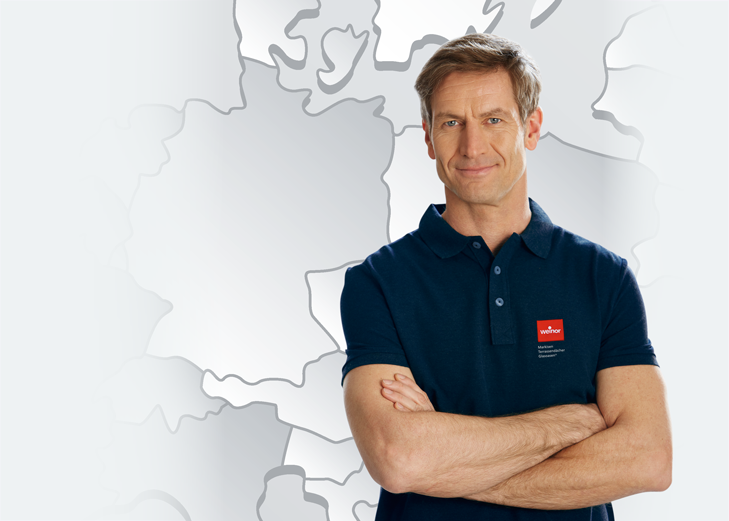 Find a weinor retailer showroom near you now.
High quality awnings for every preference.
Here you find the complete Weinor awning portfolio
Start search
Glass sliding door
Embrace the outdoors! Whatever you now feel like: Create a dreamlike outdoor room with a frameless glass sliding wall and enjoy protected comfort or fresh air freedom. So that you can also feel good when the weather outside isn't, we transfer your patio to an exclusive unheated conservatory Glasoase® if desired.
A glass sliding wall as wind protection for your patio
Outdoors as often as possible: Move the home office to the patio, read a good book and relax, prepare a celebratory meal for friends and family. Glass sliding doors help you to concentrate on the important things in life. They provide protection against the elements and drafts, adapt individually to your wishes and needs and are also a true feast for the eyes visually.
Your glass sliding wall from weinor: Find the model which meets your needs
The w17 easy is your fully carefree package concerning glass sliding doors for patio roofs. Manufactured from durable and robust toughened safety glass, your weinor retailer always plan your flexible all-round protection to fit perfectly in accordance with your wishes and requirements. The choice is yours:
with the single system the glass panes can be opened on one or two sides and close on the left and/or the right
the lockplate unit can be opened in both directions as a split draw. It closes centrally
our corner unit is a frameless all-glass corner which is very suitable for balconies, loggias and patio roofs
You can also select from a number of elegant operating handles in accordance with your aesthetic wishes. All weinor solutions with glass sliding doors can optionally be closed securely with our corrosion-proof circular locking mechanism with hung bolt – if desired also operable on both sides. The Soft-Closing-System enables particularly easy and quiet movement of the glass leaves. With the special simple and robust interlocking system developed by weinor themselves, the glass sliding doors can be stopped comfortably and also be opened again using gentle foot pressure.
Tested quality from weinor "Made in Germany"
The w17 easy full glass sliding door consists of top-quality safety glass. Select from the transparent or satin, but translucent version. The grips, profiles and circle lock bar are based on the trend of clear lines and a screwless look. For coating all components, choose from more than 50 standard colours and 150 further RAL colours and thus make your sliding glass door a unique gem of the joy of living.
You can find a glass sliding door for your home from weinor!
weinor is always the right choice! Our products provide top flexibility and diverse options for individualisation. With more than 60 years' experience, we find the perfect solution for you – and that naturally in tested top quality and with competence and professionalism. weinor sun and weather protection products are sold exclusively via the specialist retail business, and that includes installation by our excellently trained weinor retailers. Decide for weinor and increase your enjoyment of aesthetic outdoor living with our products!
How to get a w17 glass sliding door home:
Select the fitting model including grips from the website.
Your weinor retailer will be happy to advise you comprehensively and plan your w17 easy sliding doors jointly.
The sliding doors will be installed by the retailer at your home on the patio or in the building.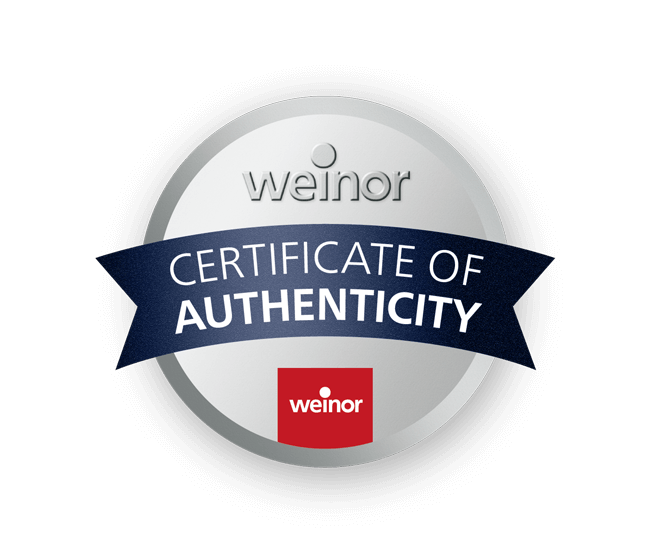 weinor certificate of authenticity -
an original product with certainty
Every weinor product has been delivered with a certificate of authenticity since January 2018.
Ask your retailer for it!
Please note:
We reserve the right to make technical changes as well as changes in range and product portfolio.
The weinor product range can vary from one country to the next.
All the illustrated equipment is weatherproof outdoor furniture and accessories.