All glass patio roofs
/ filtered
Product Products
Now see the Product live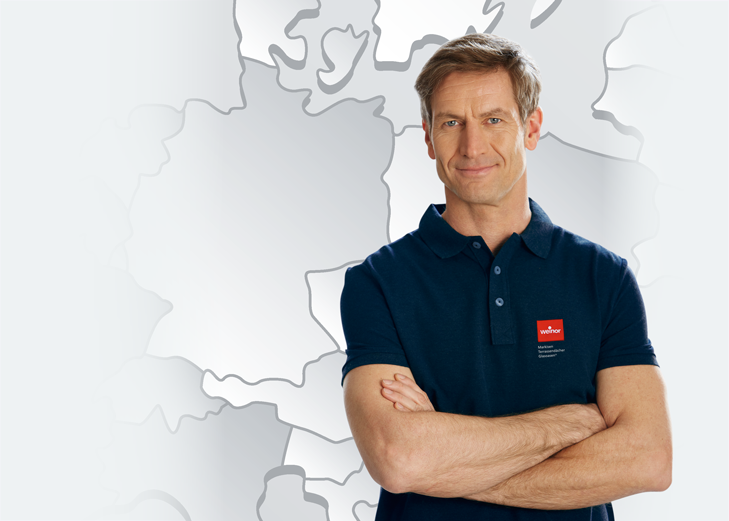 Find a weinor retailer showroom near you now.
High quality awnings for every preference.
Here you find the complete Weinor awning portfolio
Start search
Glass Patio Roofs
Leave everyday stress behind you – with weinor's glass patio roofs you can conjure up a wellness oasis at your own home. An unspoilt view of the outside scenery, plenty of sunlight and a few moments of peace just for yourself. Barbecues or parties with friends and family, no matter what the weather may bring – all that and plenty more is possible with a weinor glass roof. Take a look at our assortment and convince yourself!
Advantages of a glass patio roof
How about a roof for your patio, which protects against all types of weather but still lets light shine into every room? Make the most of the advantages offered by a weinor glass patio roof:
plenty of sunlight on the patio and in your indoor rooms
the perfect weather protection against rain
a modern eye-catching highlight on your house
expansion possibilities: You do not just want to enjoy relaxing on your patio at the height of summer, do you? Transform your patio into a cold outdoor glass room with fixed side walls and/or sliding glass doors. Our heating systems ensure you spend plenty of time enjoying your outdoors. weinor conservatory awnings are the clever way of providing additional protection from the sun
A wealth of advantages and many possibilities for design and configuration – at weinor we create individual solutions for your individual requirements. Now you can find the right glass patio roof for your home.
weinor's glass patio roof: Find the model which meets your needs
At weinor you will find high-quality glass roofs, which offer you more time and space outdoors for relaxing in all types of weather. weinor offers you the choice between three different types of glass patio roofs. This distinguishes the three different models:
the classic Terrazza Originale, based on decades of expertise. Characterised by a particularly stable construction, which can be supplemented with sliding glass walls as well as fixed glass side elements, the Terrazza Originale provides perfect weather protection. You can choose from different roof shapes to find what goes best with the architecture of your house
the Terrazza Pure has a modern cubic roof shape, which enhances the looks of your house. The perfect combination of unique design and innovative construction
our Terrazza Sempra boasts a timeless design with a shape characterised by its clear contours
As an option, you can supplement the glass patio roof with additional elements to create a Glasoase® and expand your patio into a cold conservatory. Are you looking for a glass patio roof which combines innovative technology and individual design? With our decades of expertise and our retailers we can lend you a hand in finding the right glass patio roof.
How to buy your glass roof from weinor
Have you been able to get an idea about glass roofs at weinor? Or do you have any further questions? Enjoy individual advice from our professional retailers. It is so easy to buy your glass patio roof from weinor:
On our website you can find the glass patio roof to meet your expectations.
Use our weinor retailer search to find a weinor retailer nearby.
There you will receive professional and individual advice.
Buy your glass patio roof from your weinor retailer.
Your selected weinor retailer installs your glass patio roof.
Your weinor retailer is also available for all questions and projects after your purchase.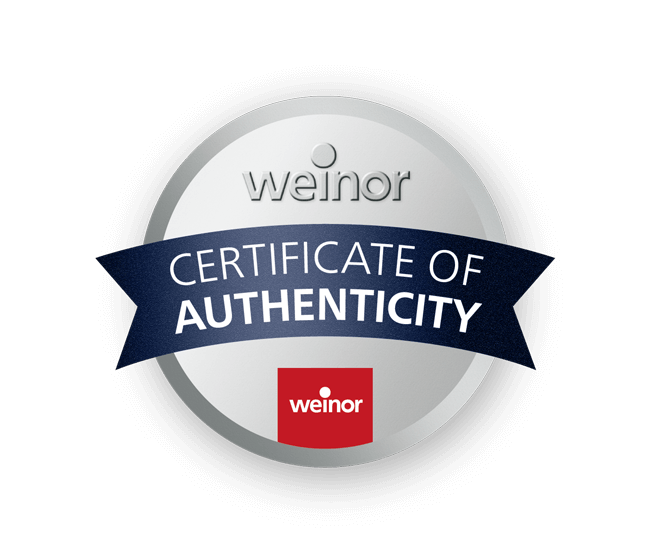 weinor certificate of authenticity -
an original product with certainty
Every weinor product has been delivered with a certificate of authenticity since January 2018.
Ask your retailer for it!
Please note:
We reserve the right to make technical changes as well as changes in range and product portfolio.
The weinor product range can vary from one country to the next.
All the illustrated equipment is weatherproof outdoor furniture and accessories.