Special collections
weinor special collections
– the right fabric for every need
Air-permeable, watertight or light-resistant – whatever the required use, weinor offers an individual solution. All special collections are high-quality products, durable, and available in magnificent patterns.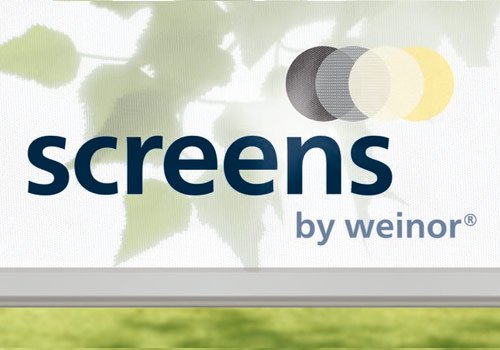 screens by weinor® – the fabric collection for vertical sun protection
3 times perfect privacy and sun protection for windows, patios and balconies.
Vertical privacy and sun protection from weinor offers you lots of benefits. It protects the patio and indoor rooms from overheating and your privacy from prying eyes.
You can choose between three different high-quality fabrics.
Select from: StarScreen, Soltis® 86 /92 and fiberglass screen
StarScreen – textile woven fabric for a homely atmosphere
This spinneret dyed polyester fabric has a very natural textile look and feel. Its open weave increases the light transmission. This ensures an extremely homely character. This woven fabric is superb for vertical awnings (VertiTex II) and extended valances (Valance Plus).
Soltis® 86 and 92 – ventilated sun protection
The Soltis® high-tech fabric is extremely air-permeable thanks to its many micro-pores. When used on vertical awnings, it therefore provides for a healthy climate. Soltis® reflects up to 97 percent of all solar rays and therefore provides perfect sun protection. The Soltis® qualities differ from each other in terms of their structure and size as well as their pore configuration – thus allowing for a higher or lower amount of light and air permeability.
Soltis® 86, 92, are particularly suitable for vertical awnings (VertiTex II) extended valances (Volant Plus), conservatory awnings (WGM) and as side blinds (Paravento), but not for folding-arm awnings.
Note: Soltis® fabrics are not available for VertiTex II Zip and Sottezza II.
Fiberglass screen – Robust fabric for vertical sun protection
The fabric is made of coated fibreglass yarns and is therefore extremely durable and easy to keep clean. It is ideally suited for use with VertiTex II vertical awning.

weinor Pergona® – waterproof and strong fabrics with different levels of light transmission
Pergona® transluzent
The special feature of Pergona® transluzent is its high light transmission of up to 21 %. The support fabric allows natural light through and provides optimal protection against rain and UV rays. At the same time, it prevents unpleasant dazzling by strong sunlight. Due to its technically sophisticated design, the fabric is extremely hard-wearing, waterproof and light transmitting at the same time.
Pergona® classic
The weinor Pergona® classic PVC-coated fabric guides rainwater away reliably. These fabrics give a blackout effect and are therefore suitable for effective shading. Dirty marks cannot be seen from underneath either.
Pergona®
Pergona®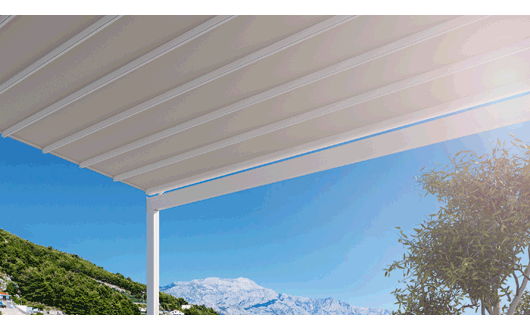 Pergona®
screens by weinor®
screens by weinor®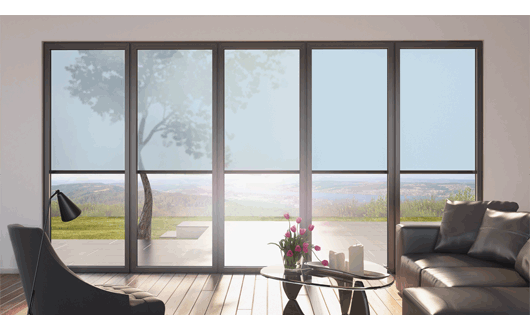 screens by weinor®