Which awning are you looking for?
All folding arm awnings
/ filtered
Product Products
All the products shown are:
Now see the Product live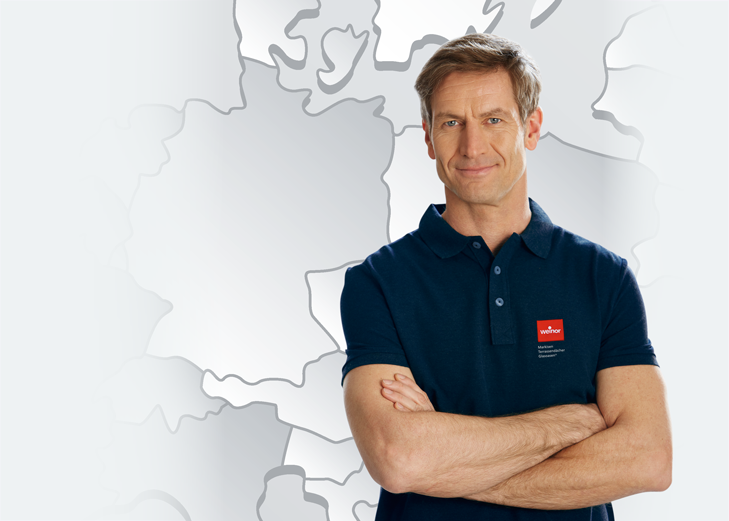 Find a weinor retailer showroom near you now.
High quality awnings for every preference.
Here you find the complete Weinor awning portfolio
Start search
Folding arm awnings
Folding arm awnings justifiably belong to the sun protection favourites. They are reliable, versatile and flexible. For example, folding arm awnings can be top-mounted, fixed on a wall or rafters.
Thanks to our internal company production, all weinor products complement each other perfectly with regard to their function and looks. For example, folding arm awnings and window awnings can be combined, thus creating a consistent feel-good atmosphere.
Folding arm awnings from weinor: Find the model which meets your needs
weinor offers various folding arm awning versions. We provide open models as well as awnings with semi-cassettes or full cassettes. We would like to introduce you our diverse offer here:
our Topas is a classic entry-level model and is suitable as an open folding arm awning, in particular for protected installation, for example under a canopy roof
the Semina semi-cassette protects the fabric and technology, thus ensuring the exceptional durability of this awning with a fresh design
the Semina Life is the allrounder from the full cassette folding arm awnings and it convinces with its visual beautiful stainless-steel design
the Cassita II is a slim folding arm awning with a full cassette and accoladed with several design awards
for our premium awning Opal Design II, the fabric and folding arms are as secure as if they were in a safe. The full cassette protects the awning reliably against becoming wet and soiling
you would like a premium folding arm awning with a modern, cubic design? Then the Kubata with its screwless design is just right for you
if you are looking for high-quality, elegant and individual sun protection for the balcony or a small patio, there's no way around our small, cubic awning Smaila
both technically and aesthetically suitable for almost every installation situation and facade, our cassette awnings I / K / N 2000
Moreover, all the models have the following in common: They provide even more comfort as electrical awnings.
Inspired? It's so easy to purchase a folding arm awning from weinor:
Discover a variety of models on the website.
Your weinor retailer will be happy to advise you comprehensively and plan your awning project jointly.
Lean back whilst your new folding arm awning is installed by the retailer at your home.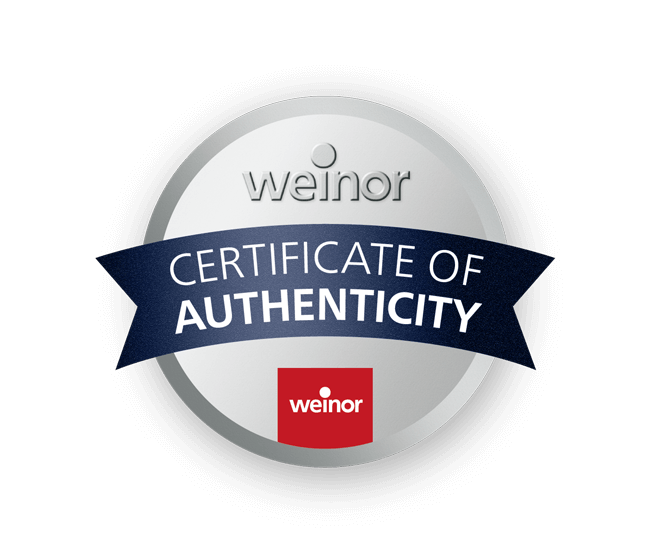 weinor certificate of authenticity -
an original product with certainty
Every weinor product has been delivered with a certificate of authenticity since January 2018.
Ask your retailer for it!
Please note:
We reserve the right to make technical changes as well as changes in range and product portfolio.
The weinor product range can vary from one country to the next.
All the illustrated equipment is weatherproof outdoor furniture and accessories.