Welcome to the weinor showroom!
Dear visitor,
We are delighted to welcome you in our showroom.
Our opening times:
Monday to Friday: 10.00 a.m. – 5.00 p.m.
Saturday: 10.00 a.m. – 2.00 p.m.
In order to enable you take a relaxed, leisurely look at our extensive showroom, we have developed a reliable Covid-19 safety concept for our common protection. As accustomed, you will be competently advised by our showroom team – warmly, but with the necessary distancing.
We much look forward to your visit!
Your weinor showroom team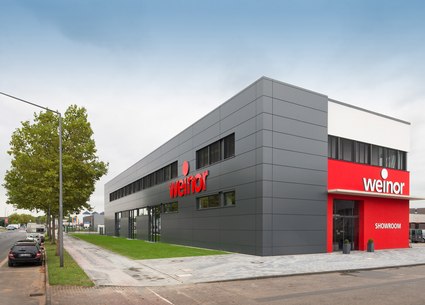 At a glance
Experience every weinor product first-hand
Presented in a relaxed ambiance
Köln-Ossendorf: experience patio worlds first-hand
Awnings with a sophisticated design, patio roofs of the highest quality, and feel-good Glasoasen® – our customers and partners can find all this in weinor's impressive Cologne showroom. The congenial environment allows you to immerse yourself in our unique world of products and experience the perfect solution for protecting your patio or balcony from wind and weather and enjoy dwelling there for longer. weinor through and through!
Our address:
weinor GmbH & Co. KG
Mathias-Brüggen-Straße 110
50829 Köln-Ossendorf / Germany
Parking available for customers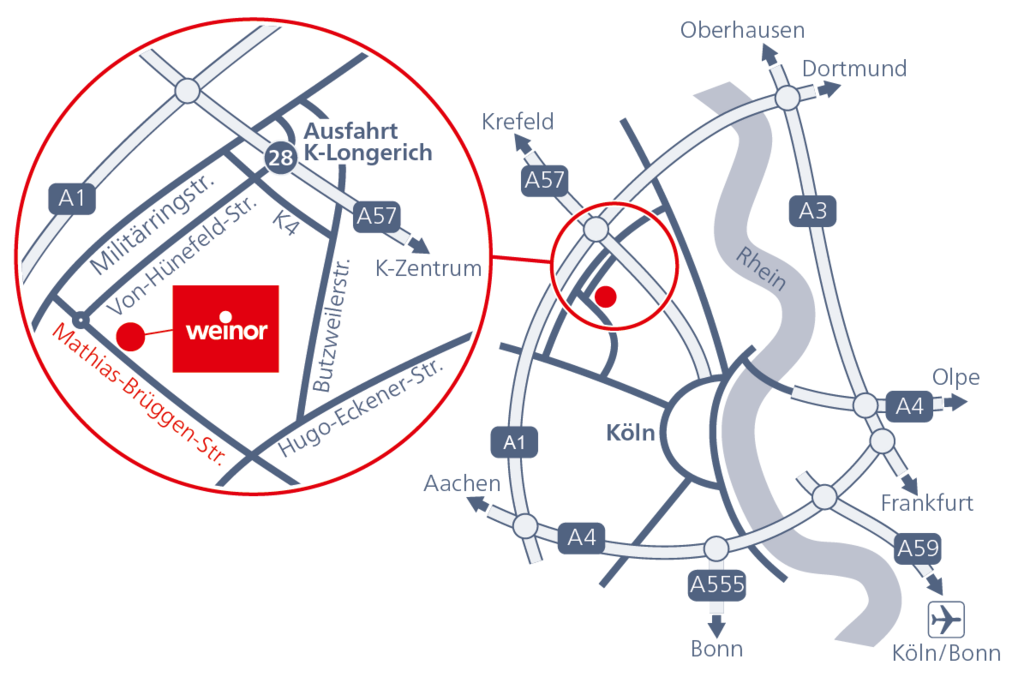 Something for everyone: patio experiences on over 1,000 m²
Eleven individual patio and Glasoasen® worlds on display on over 1,000 m². offer the best possible way for us to offer something for virtually everyone in our weinor showroom. We provide you with advice on our designer awnings as well as glass patio roofs, pergola and vertical awnings, in short: on everything that your patio heart desires. This allows us to communicate a perfect image of how our patio systems will look in your own home. And there's more: If you have a balcony, we also have the right sun and weather protection solutions. Come in and be inspired.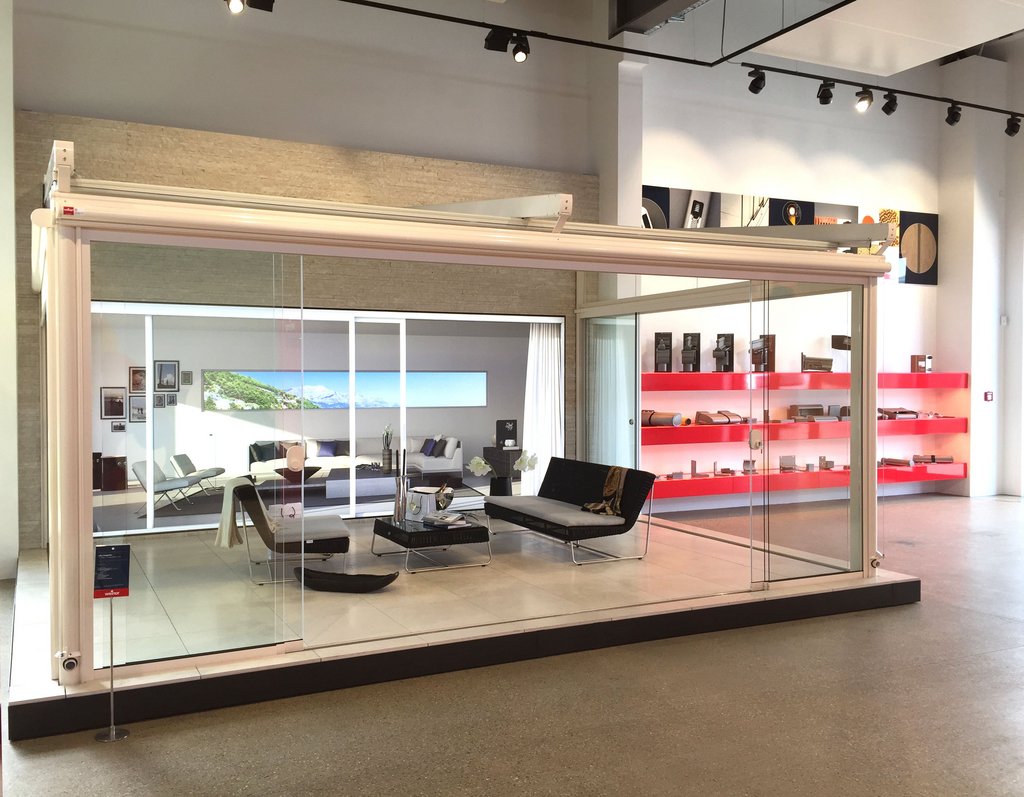 Comfort with great designs: the weinor world of products at your fingertips.
Outstanding designs for every taste – whether classic, purist or fresh and youthful. weinor's awning, patio roofing and conservatory awning technology is the solution to your very individual needs and wishes. Balcony or conservatory awnings to pergola solutions or the ideal privacy protection – whatever the requirement, weinor has the perfect solution to hand for your patio. Come in to the weinor showroom, see for yourself and gain a first impression of what you can expect before deciding on what is right for you.
Specialists: empathetic advisors await you in a relaxed ambiance
In a relaxed atmosphere and with no commitment on your part, you can depend on weinor's advisors to give you their wholehearted expert and experienced advice. Our trained specialists will welcome you with a good cappuccino or espresso if you want to immerse yourself further into our world of products. We will be happy to provide you with fundamental information on everything to do with awnings, patio roofs and Glasoasen®. Should you require a specific offer, we will gladly put you in touch with a weinor retailer in your area whose expertise will help you with your needs – from advice to an offer and the actual installation.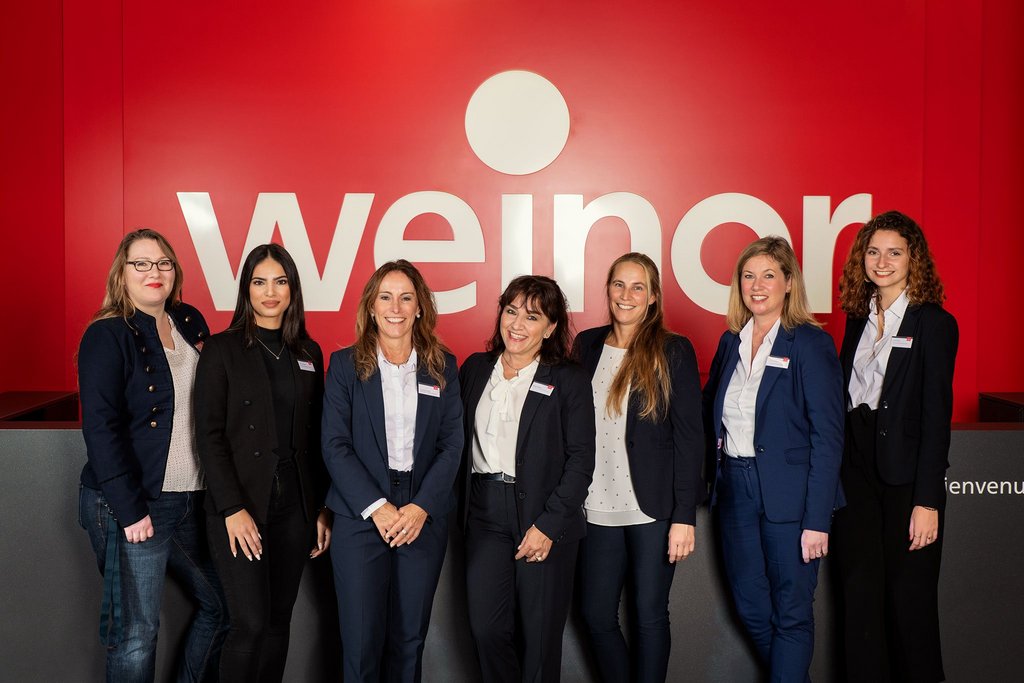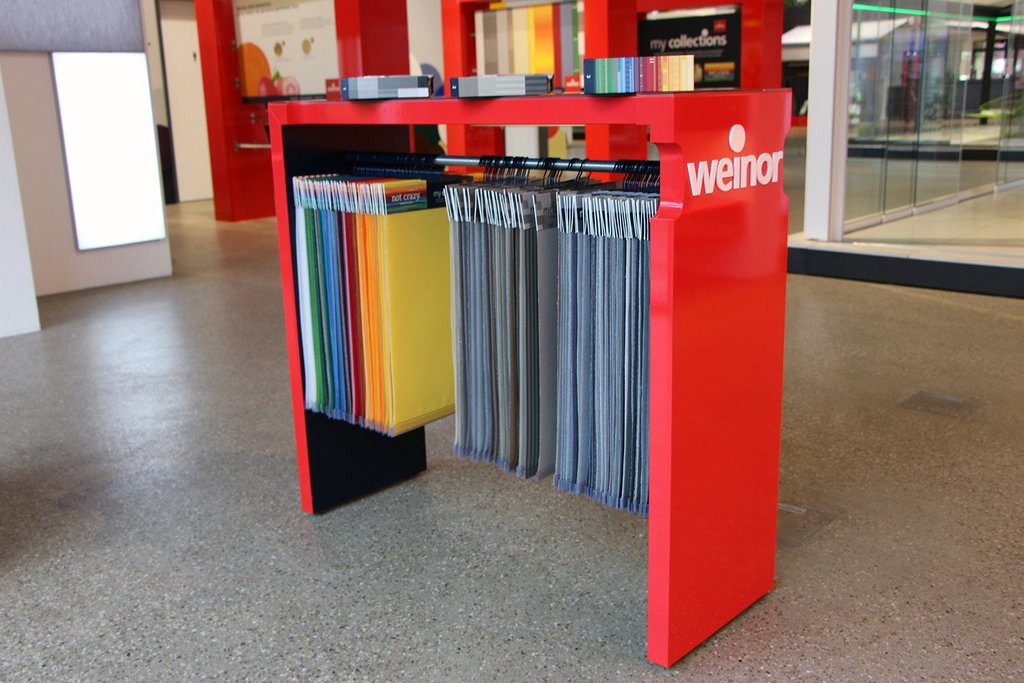 Diverse and individual: the colourful world of weinor fabric patterns
Experience first-hand the extensive range of fabrics at the weinor showroom for all our awnings. Here, you will find a broad assortment of colours and samples. The my collections by weinor line awaits you there in three colour groups and no less than 143 patterns. What's more, you'll have an opportunity to see our vast range of RAL awning frame colours.
This enables you to gain an unbiased impression of which awning is the perfect fit for you and your patio. To learn more about our current range ahead of your visit, take a brief look here so that you'll be fully prepared for your visit.
For all purchasers: We will put you in touch with a weinor retailer in your area
Do you want to start making specific plans for your patio? Not a problem. While you're in our showroom, we will be happy to put you in touch with exactly the right retailer or partner with the expertise to put your ideas into practice. You can then work out all the specifics with your local weinor advisor and plan your project down to the last detail. Because whatever you find inspiring at the weinor showroom, our retailers and partners will expertly and reliably implement, just the way you want it.