Shield yourself from the weather with our glorious glass awnings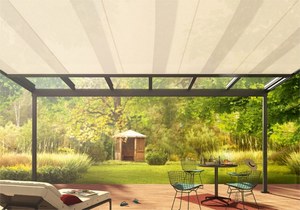 Glass awnings can add shape, dimension and elegance to your patio, balcony or window. This add-on transforms your outdoor space into a stylish living area. A weinor glass awning is a perfect way to enjoy the view from your patio or balcony whilst being protected from the weather all year round. We offer a wide range of innovative designs, as different rooftop shapes and frame colours. Also, enjoy ambient LED lighting built into the poles. Of course it is possible to add a fabric awning underneath the glass or on the sides to supply shade, too. These under-mounted conservatory awnings create a cozy flair in your patio. Alternatively, you can choose an exterior shading solution which helps create a pleasant, not too hot climate. Depending on your concept, it is even possible to glaze the sides of your awning. If you have an atypical space or a specific design in mind, we will design a customised product to suit your needs. Each glass awning is manufactured using high-quality steel and glass in production processes with strict quality controls. Choose a weinor glass awning today and enjoy the beauty of nature in comfort!
Believe in a company with 50 years of industry expertise and a network of specialised dealers
Choose a company that is committed to providing you with a personalised service experience
Rely on an award-winning company that leads the market in Northern and Central Europe
Complement your space with a high-performance awning solution that is built to last
Select from a wide range of products that are manufactured with high-quality materials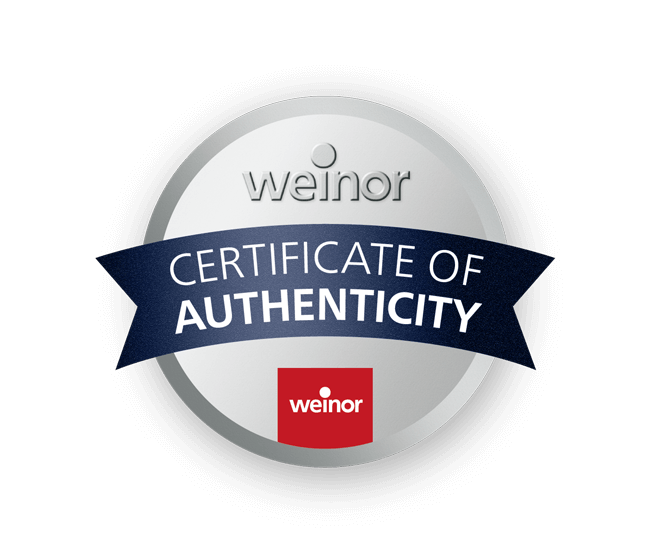 weinor certificate of authenticity -
an original product with certainty
Every weinor product has been delivered with a certificate of authenticity since January 2018.
Ask your retailer for it!