weinor awning guide
At weinor, we believe in the quality of our products and we strive to make the awning purchasing process and maintenance process for our products as easy as possible for our valued customers. This is why we have written awning guide for all of our products.
When our qualified dealer installed your weinor awnings or blinds, they gave you a specific guide for the maintenance of your weinor product. Following this guide helps you extend the life of your product and preserve the aesthetics of your sunshade, canopy, awnings or blinds. If you have misplaced this guide, or have purchased a home with a customised weinor sunshade solution already installed, not to worry: you can download it on our site, as a .pdf file. We have maintenance instructions for all of our awnings, as well as for the LED lighting, for the wind support, and for use of our folding arm awnings range.
Our high-quality products are only sold through our specialist partners. We do not believe in selling our specialised products on-line. If you require any assistance, our qualified dealers are there to assist you.
Customised sunshade solutions
Maintenance and operating instructions
High performance products with a long life, ensuring you good value for your money
Fully qualified staff to assist you in all steps of your purchasing process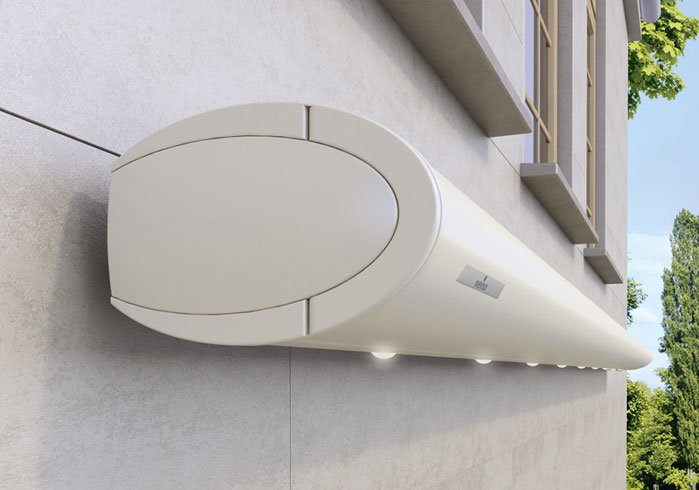 weinor cassette blinds: Discover top quality cassette blinds at weinor
The large range of cassette awnings that weinor has will change your patio to a cosy and fashionable venue. Whilst steady awnings are expelled to the weather, cassette blinds can be rolled up safely by the push of a button.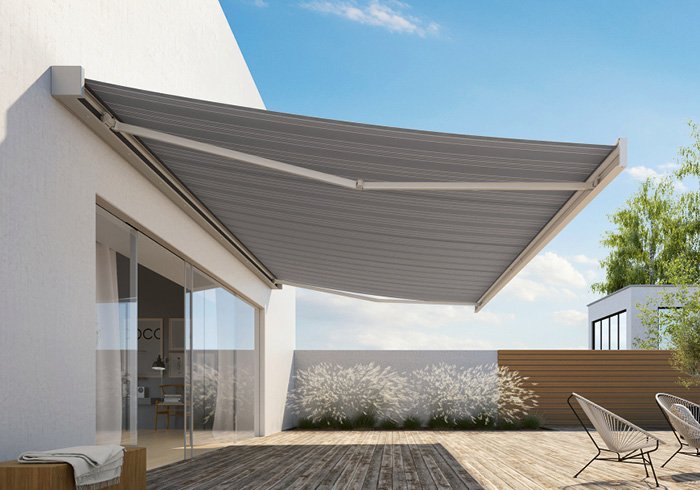 weinor retractable awnings: Create pleasant spaces with durable products
When faced with unpredictable weather, it is extremely important to find a versatile shading solution for your patio, balcony or window. Severe weather can damage awnings by fading the fabric or damaging the frame.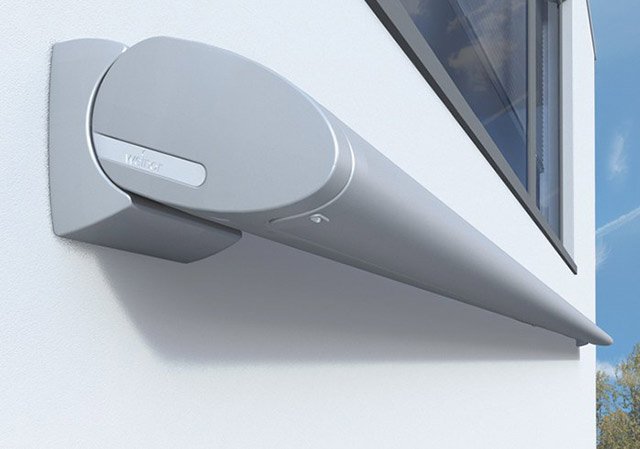 Metal awnings: Elegant forms that are marvellous value for money
Metal awnings offer you a beautiful shading solution for your patio, balcony or windows. In comparison to steel or wood-based awnings, metal awnings are more durable as they are more resilient to adverse weather conditions.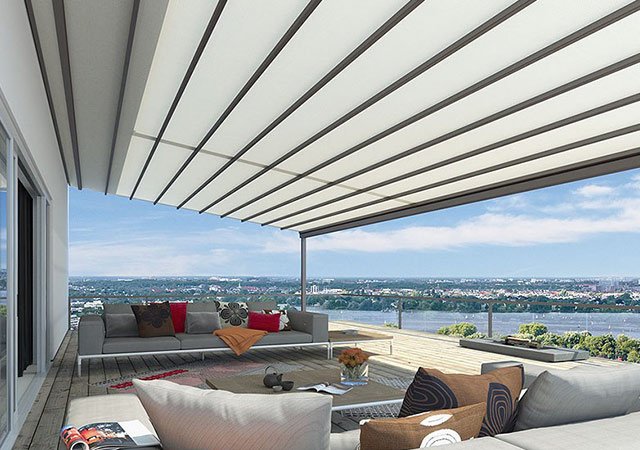 waterproof awnings solutions by weinor
Our British climate can be a tricky one, to say the least. You could have your awnings extended at your home to shade you from the hot sun in summer, pop into town to do the shopping, only to find yourself in a rain shower when you get back! This is why waterproof awnings are so very important.
more about waterproof awnings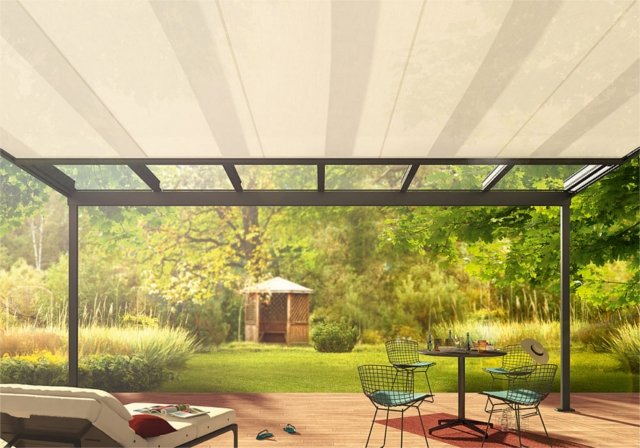 Glass awning: Choose an elegant canopy for your home or business
Glass awnings can add shape, dimension and elegance to your patio, balcony or window. This add-on transforms your outdoor space into a stylish living area. A weinor glass awning is a perfect way to enjoy the view from your patio or balcony whilst being protected from the weather all year round.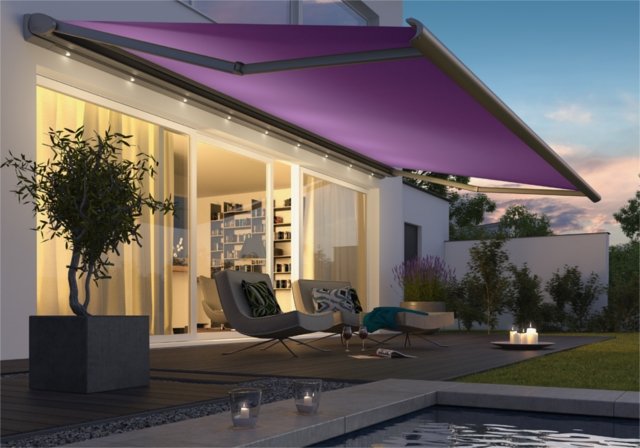 weinor exclusive outdoor awnings shade your perception
You can have fun and be creative with your weinor outdoor awning purchase. Mix and match colours and hardware, choose from a variety of options to spruce up your porches. You can match colours and design styles with existing structures or create stand-alone shade areas in your garden.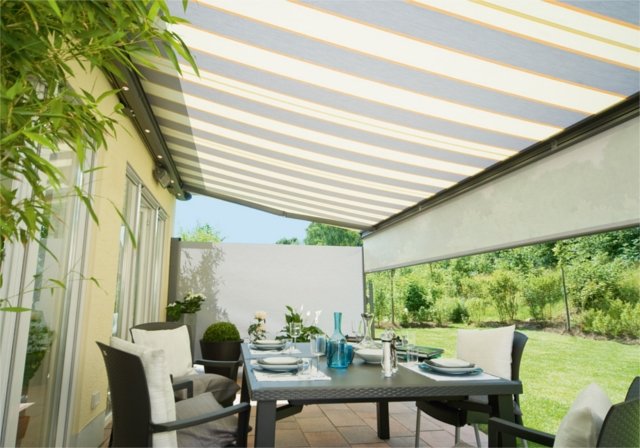 weinor quality sun shades offer you elegant protection
Designed with decor in mind, weinor sun shades and sun blinds are available in multiple colour schemes. For instance, arms and hardware are available in 56 colours, whilst fabrics come in 155 different patterns and colours.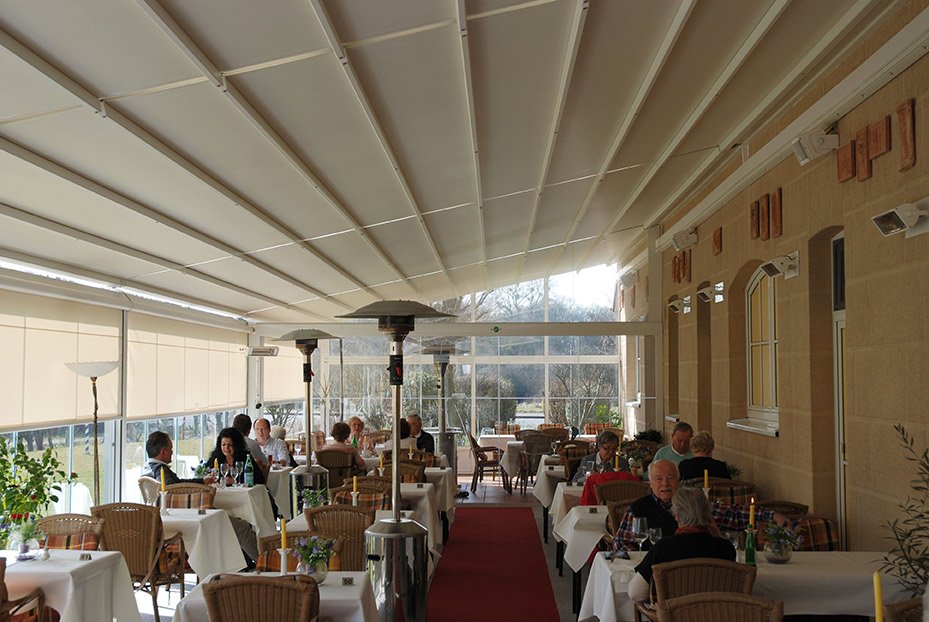 weinor – a commercial awnings manufacturer
You may be familiar with weinor awnings solutions in homes, but did you know that weinor also produces custom commercial blinds and shop awnings or canopies? Equipping your shop, bar or restaurant with an awning offers a great opportunity to extend business.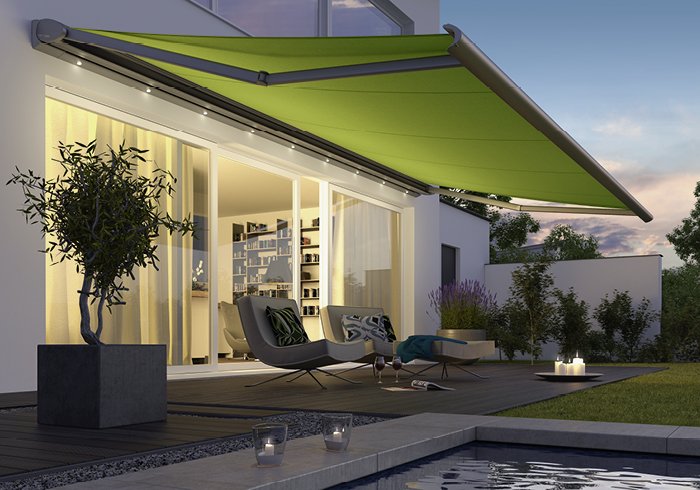 Patio awnings: Create pleasantly shaded spaces to relax
House awnings create charming spaces that are both shaded and private. Our balcony awnings and house awnings can be designed with fabric, metal, wood or a combination of materials to effectively cater to your needs.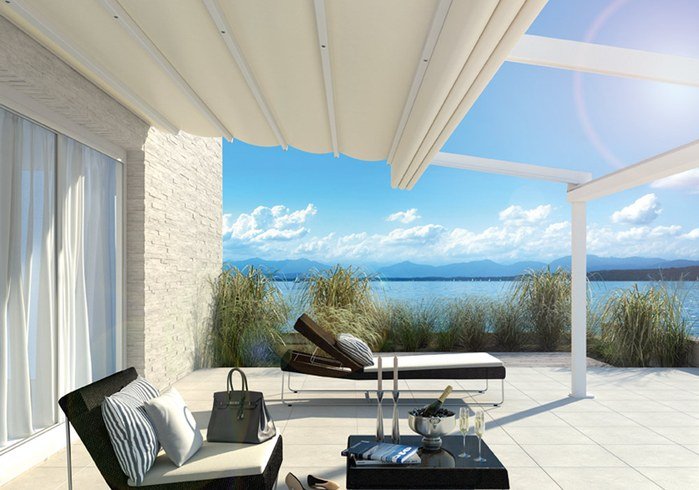 weinor pergola awnings create extra space outdoors
Pergola awnings make cool solutions for hot problems like sun exposure and excess heat when enjoying the outdoors. With three different pergola designs available, there is a solution for every house and patio.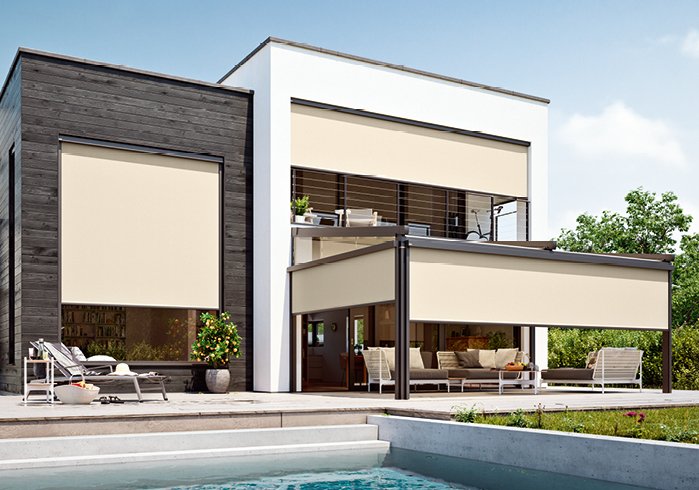 Which weinor window awnings are the best for your home?
Given that weinor has well over fifty years experience with high-quality, shade-providing products, it is hardly surprising that we can offer a wealth of advice with window awnings. For customers who are looking for a means of shading their windows from the excesses of the summer's sun, awnings are superb choices.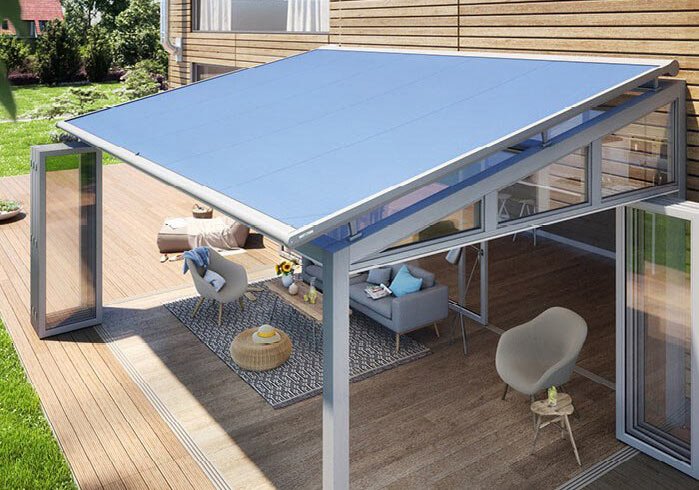 weinor custom conservatory awnings add class to design
The weinor company has been in the business of providing quality conservatory awnings and blinds to homeowners for a number of years. Products which are available include the WGM Top which have been designed to blend in with the design of the building, providing a new line of sight for a conservatory roof or existing rooftop patio area.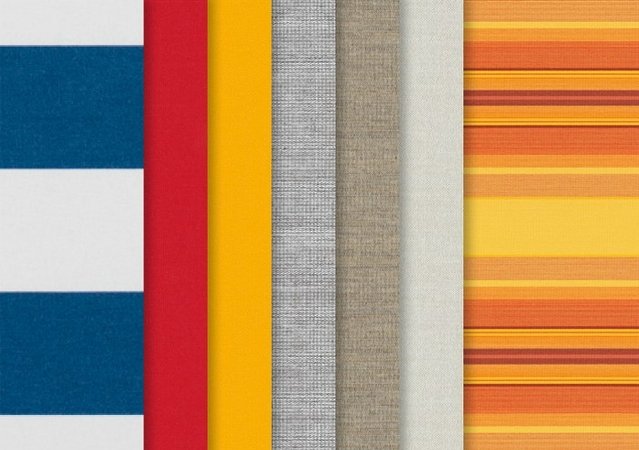 Awning material: Make stylish spaces with our high-quality fabrics
Awning material is a key factor in making your choice for your home. The awning fabric used makes a visual statement that impacts the overall appearance of your home or business. Our awning covers are made with high-quality materials that have been specially treated to withstand weather conditions.