Create an amazing space with our lightweight aluminium awnings – your windows will thank you!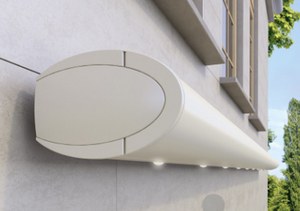 Metal awnings offer you a beautiful shading solution for your patio, balcony or windows. In comparison to steel or wood-based awnings, metal awnings are more durable as they are more resilient to adverse weather conditions. Our aluminium awnings have the most lightweight construction among other types of metal awnings made with steel, iron or copper. You can purchase them in many different frame colours and choose from more than 140 fabric patterns. Always a cost-effective solution, aluminium awnings provide you with a lovely, long lasting solution for your outdoor awning needs. Additionally, we create customised products for unique residential or commercial purposes utilising a range of materials, designs and accessories. Whether you are looking for retractable features, LED lighting or heating cells, we can provide a perfect solution.
Select an award winning company that leads the market in Northern and Central Europe with a fast delivery process and a wide product range
Choose from 140 awning fabric patterns and 200 frame colours
Metal awnings crafted through production processes with strict quality controls that ensure high performance output
A guaranteed customer oriented service from the point of first contact to any after sales support that you may require
A corporate heritage backed by 50 years of expertise and 269 patents that you can depend on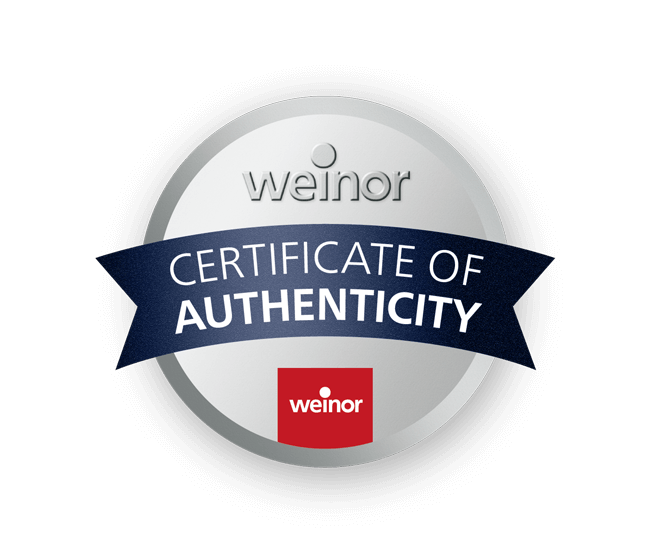 weinor certificate of authenticity -
an original product with certainty
Every weinor product has been delivered with a certificate of authenticity since January 2018.
Ask your retailer for it!