More security before buying
Make sure your purchase comes out the way you want it to and order an image of your house with the product of your choice from weinor!
Are you toying with the idea of upgrading your home by adding a patio roof or Glasoase®? Then you probably want to be certain that you will love the end result? You can get this certainty with the new weinor visualisation service.
The weinor visualisation service offers you two photo-realistic images of your house in 3D with your patio roof or Glasoase® from weinor. You receive a front view and a side view.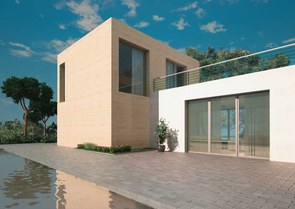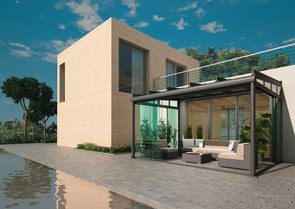 Visualisation gives you a very accurate idea of what the product of your choice will look like on your house. However, it is not a 1:1 realisation down to the last detail. How you benefit: The costs for the high-quality weinor visualisation will be credited to you when you conclude a sales contract with an approved retailer.
How to get your weinor visualisation
You can get your visualisation from your local weinor retailer. First of all, make use of a detailed consultation there. Then work with your weinor retailer to define the details for your visualisation. This is what your retailer needs from you to proceed with the visualisation:
3 photos: one frontal photo of your patio and two side views from the left and from the right as jpg, by email or on a data carrier (high resolution = about 3 MB per photo)
Your patio's dimensions (depth, width)
Your house facade's dimensions (depth, width, height)
These need to be ideally marked up with position of the desired product
Find your local weinor retailer now!
Click the "Find retailer" button and fill out the contact form that opens. You will then receive an email from us with the address and all the other details for the weinor retailer in your area.