As a company, we want to operate successfully and at the same time act in a socially responsible manner. Our concern: to secure our future and the future for the next generations as best as possible.
We give priority to our employees, our company's stable growth, the immediate surroundings at our locations. We are also mindful of the environmental aspect and our planet's climate. We are certainly not doing enough to achieve this yet but we are taking one step at a time in what we believe is the right direction.
This list details some of those steps.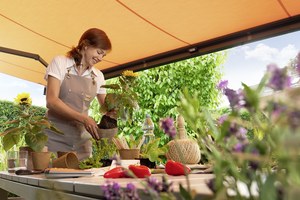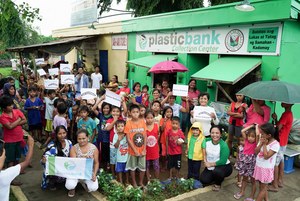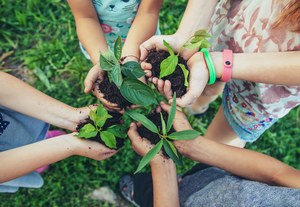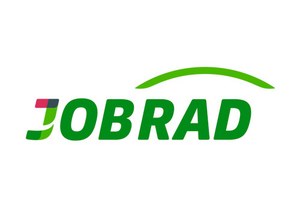 The new weinor head office in Cologne is 20% more sustainable than required by the German energy saving regulation.


The powder coating process carried out at weinor, i.e. the application of paint to profiles for awnings and patio roofs, is chrome-free and meets the highest standards for water treatment.


The sustainable awning fabric collection modern basics blue® from weinor uses around 60 percent less energy in production thanks to the recycling of disposable bottles and causes around 45 percent fewer CO2 emissions than the production of other polyester fabrics. It was awarded with the R+T Special Sustainability Award at the R+T Innovation Awards.


The spinneret dyeing used for the weinor fabric collections alsosaves approx. 90 percent water compared to conventional yarn or piece dyeing.

As far as possible, weinor uses aluminium with a high recycled proportion for its awning and patio roof profiles. It is partially ASI-certified (Aluminium Stewardship Initiative).


weinor's printing is climate neutral. We offset the carbon emissions from print jobs by supporting a climate action project.


weinor uses paper for its printed products (brochures, stationery, etc.) whose pulp comes from sustainable forestry. The paper is either FSC or PEFC certified.


weinor suppliers prioritise environmental sustainability for the production of packaging..


JobRad: weinor supports its employees to get around in a more environmentally friendly way. With the "JobRad" initiative, they can switch to a two-wheeler for a reasonable price.


weinor raises awareness for the energy saving potential of professional sun protection at a political level through its memberships in the "European Solar Shading Organization" (ES-SO) and on the energy-saving sun protection technology working group (AES).


weinor produces sun protection products for patios and windows. They can prevent rooms from overheating. This saves on cooling energy to air condition buildings and therefore reduces carbon emissions into the atmosphere.


weinor quality products are extremely durable. This means fewer raw materials are needed, fewer chemicals end up in the environment and food, and less waste is produced.