All louvred roofs
/ filtered
Product Products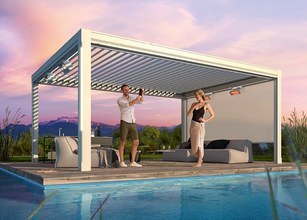 Artares
Thanks to its natural ventilation using sophisticated louvre technology, the Artares louvred roof ensures a healthy bioclimate on your patio.
w17 easy
The frameless full glass sliding door allows full transparency at all times for an unobstructed view from the patio.
Now see the Product live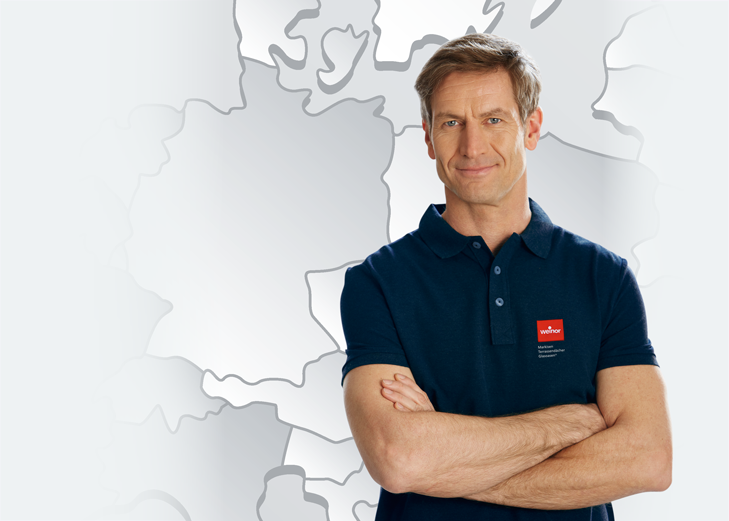 Find a weinor retailer showroom near you now.
High quality awnings for every preference.
Here you find the complete Weinor awning portfolio
Start search
Louvred roofs
Spending time in the fresh air is great in many ways: feeling the sun on your skin, letting your mind wander, taking a deep breath. But then the sun gets too hot, it starts to rain or the wind picks up? None of this is a problem at all – with a weinor louvred roof! A louvred roof is a pergola awning that has louvres instead of awning fabric. Depending on how they are aligned, the louvres protect against the sun, but also the rain. As a result, you can spend hours on your patio and close your eyes without having to give a thought to any changes in the weather. How? See for yourself now!
Louvred roof for your patio
Are you looking for elegant sun shading? Then perhaps you have already looked at flexible fabric awnings or timeless glass patio roofs and have now ended up at louvred roofs. They are in fact becoming more and more trendy as they are just as variable as fabric awnings and almost as stable as classic patio roofs: As a pergola, the louvred sun protection is firmly attached to the floor, and with the flexible alignment of its louvres you can enjoy your patio or garden in virtually any weather. So you can extend your living space outdoors and create a feel-good oasis in the fresh air. Take a look at our model now!
Artares – your louvred roof for magical moments
Our Artares louvred roof impresses with a number of qualities:
high-quality aluminium louvres can be rotated continuously and quietly using radio control
smart weather sensors automatically align the aluminium louvres to suit the conditions: slightly vertical positioning in the sun for natural ventilation, closed louvres in humid weather conditions
bioclimate: Opening the louvres provides a pleasant climate on the patio in a few moments
rainwater can drain through lateral gutters and integrated drainage within the posts
additional vertical awnings enable sun, glare and wind protection on the sides or serve as privacy protection
With the Artares louvred roof you can sit back in your sun lounger and relax. The louvres create a beautiful play of shadows on your patio like being under palm trees on holiday.
Find your weinor louvred roof
Louvred roofs have many advantages, but the most beautiful one is probably spending more time in the garden or on your patio. Have you been able to get an idea of what our Artares is all about? It is this easy to buy your weinor louvred roof:
Find your local specialist retail business using our retailer search.
Professional, individual advice from your weinor retailer.
Buy your weinor louvred roof from the weinor retailer you trust.
Installation by the weinor retailer you selected.
Your weinor retailer remains available for all queries regarding the product, for spare parts, repairs and similar topics.
You can find more information about this in our "video explaining how to buy a weinor product".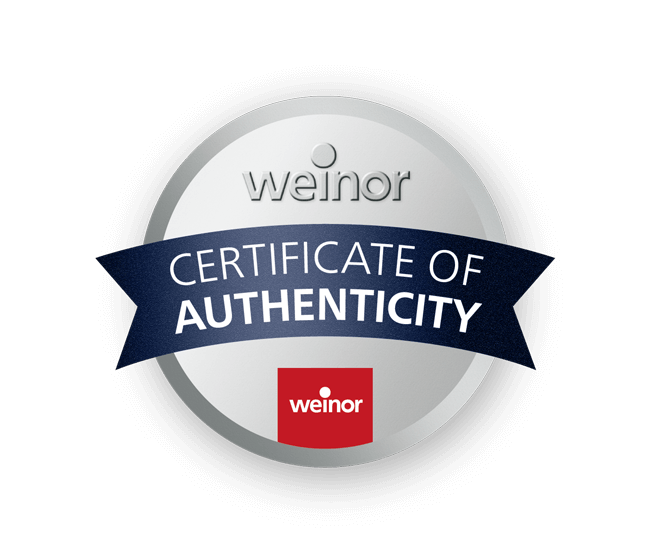 weinor certificate of authenticity -
an original product with certainty
Every weinor product has been delivered with a certificate of authenticity since January 2018.
Ask your retailer for it!
Please note:
We reserve the right to make technical changes as well as changes in range and product portfolio.
The weinor product range can vary from one country to the next.
All the illustrated equipment is weatherproof outdoor furniture and accessories.