Which awning are you looking for?
All pergola awnings
/ filtered
Product Products
All the products shown are:
Now see the Product live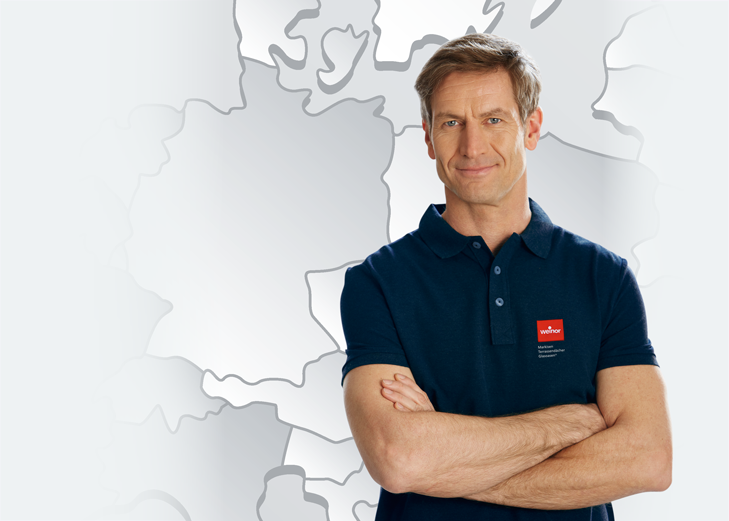 Find a weinor retailer showroom near you now.
High quality awnings for every preference.
Here you find the complete Weinor awning portfolio
Start search
Pergola awnings
Take a break and a deep breath. This may happen far too rarely in the hustle and bustle of everyday life. Therefore, we must create places to relax for ourselves where we have our peace and quiet – ideally outdoors in the fresh air. Today alone with a book, tomorrow together with the family or good friends for a copious brunch. A pergola protects you against the direct sun on hot days and against the elements when it's cool. Your rest periods outdoors are determined by your needs alone. Find out more about our weinor pergola awnings for your patio now!
Pergola awnings for your dream patio
Pergola awnings offer a popular alternative to classical patio- and balcony awnings. With their fixed-post construction, they offer high wind stability and look elegant at the same time. You can piece your own individual pergola together with weinor. We offer:
size variations: awnings which provide shade even for very large areas
colour and pattern variations: a large selection of awning fabrics and frame colours
additional elements: All-glass elements for the sides and circumferential vertical awnings
further options: LED lighting, weather sensors, heating systems and also Valance Plus for Plaza Viva
Find the perfect pergola awning for your new favourite place online now.
Pergola awnings from weinor: Find the model which meets your needs
With our pergola awnings, we would like to enable you to recuperate better in your own home. They create a secure atmosphere between your home and nature. To this end, our models boast different features and functions:
weinor PergoTex II: Pergola awning with convertible folding technology
The weinor PergoTex II pergola awning with its convertible folding technology is particularly flexible and can be comfortably extended and retracted via a remote controller. With an additional weather sensor, it even extends and retracts automatically, weather-dependent. Here, it can also remain extended when it's raining: We use our own waterproof PVC fabric collection for the weinor PergoTex II. The integrated guttering system within the framework provides additional support and functionality.
By the way: If wanted, this pergola awning can also be extended with all-glass elements at the sides. They provide additional protection against the elements.
weinor Plaza Viva: classical pergola
Time in the garden from the morning to the evening – also made possible by the weinor Plaza Viva pergola awning:
the posts can be attached sturdily to all suitable ground types, to wood-based and stone-based patios or on/in lawns. Existing foundations also don't pose a problem
the optional telescopic post turns the pergola into a sunshade when it is sunny and offers rain protection by lowering the post, even at a slight pitch during light showers
Artares: Pergola awning with louvred roof
Our Artares louvred roof is the pergola awning with the little difference.
instead of an awning fabric, louvres with a pitch which can be rotated as desired, protect both against sun and rain
this special pergola awning type can both be installed on a building facade and as a free-standing unit
How to purchase pergola awnings from weinor
Do you already have visions of your next summer? We can now fulfil them – this is how to purchase a weinor pergola awning:
Browse through our models and fall in love with them.
Find a specialist retail business nearby via our weinor retailer search.
Professional, individual advice from your weinor retailer.
Purchase your weinor pergola awning from the weinor retailer you trust.
Installation by the weinor retailer selected by you.
Your weinor retailer remains available for all further enquiries regarding the product, for spare parts, repairs and similar topics.
You can also find mor information about this in our "video explaining how to buy a weinor product".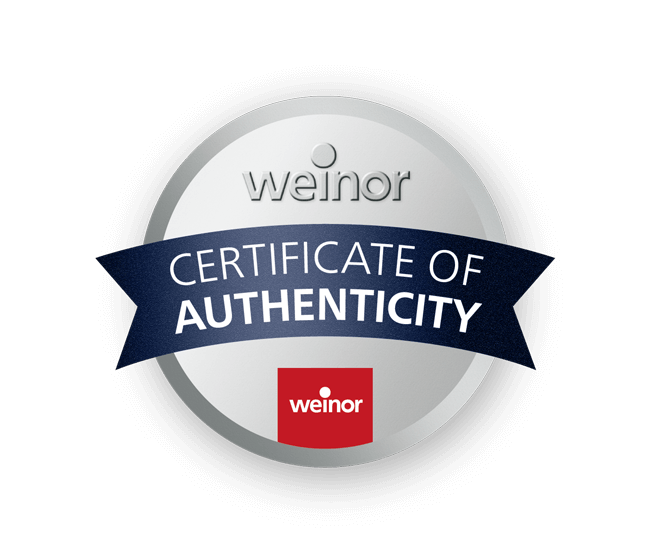 weinor certificate of authenticity -
an original product with certainty
Every weinor product has been delivered with a certificate of authenticity since January 2018.
Ask your retailer for it!
Please note:
We reserve the right to make technical changes as well as changes in range and product portfolio.
The weinor product range can vary from one country to the next.
All the illustrated equipment is weatherproof outdoor furniture and accessories.