Which awning are you looking for?
Rainproof awnings
/ filtered
Product Products
All the products shown are:
Pergola awnings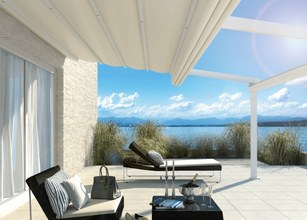 weinor PergoTex II
Discover the convertible feel. The elegant PergoTex protects against sun, wind and rain.
Louvre roof for patios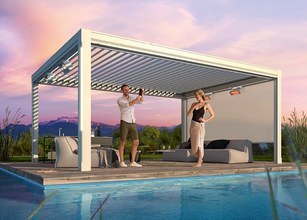 Artares
Thanks to its natural ventilation using sophisticated louvre technology, the Artares louvred roof ensures a healthy bioclimate on your patio.
Now see the Product live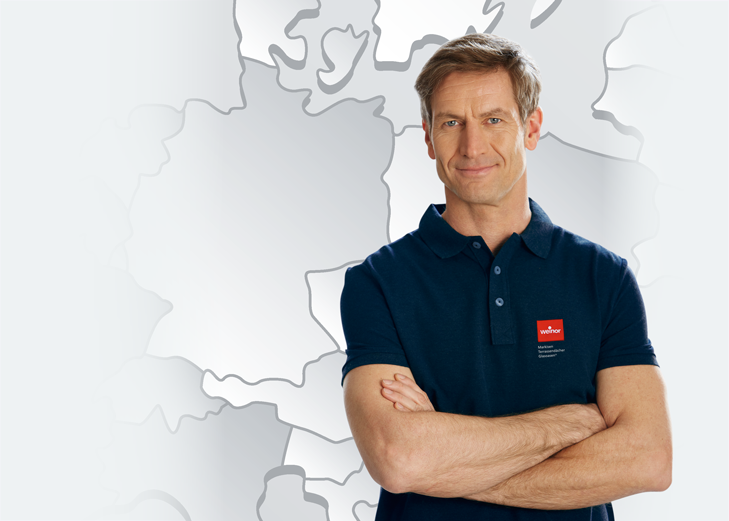 Find a weinor retailer showroom near you now.
High quality awnings for every preference.
Here you find the complete Weinor awning portfolio
Start search
Rainproof awnings
Anyone who has an outdoor space at home, knows that this is the best place to enjoy any free time. Balconies, patios etc. are the ideal places to relax on your own or celebrate small parties with friends. The atmosphere is particularly beautiful in bright sunshine. But sometimes the weather doesn't really play along. Rain can quickly put a damper on the spirited mood. A rainproof awning from weinor ensures that you and your guests stay dry even in wet weather. With one of our awnings, you not only enjoy sun protection on hot days, but are also sheltered from drizzle.
Rainproof awnings for your outdoor area
Rainproof awnings are a practical addition for all your outdoor areas you want to protect from the sun and rain:
For example, you can also leave your garden furniture, garden tools or drying laundry under the rainproof awnings and you do not have to bring everything indoors quickly as soon as the weather turns.
Windproof and rainproof awnings to meet your needs from weinor
At weinor you will only find excellent quality products. This is particularly important in an awning that is designed to protect you and your outdoor area from bad weather. In addition, at weinor you have the opportunity to adapt the practical rain protection to your personal needs. This means you get a windproof and rainproof awning that exactly meets your requirements. These options are available for rainproof awnings:
our weinor PergoTex II is a pergola awning with convertible folding system. It has integrated drainage and is very rainproof with the resilient Pergona PVC fabric
the Plaza Viva pergola awning protects you from the sun, wind and rain and has a telescopic post on request, which can be shortened by lowering it, so the rainwater flows off quickly; it even protects on only a slight pitch from light rain
the Artares louvred roof is basically a pergola awning with louvres instead of awning fabric. The louvres protect you from drizzle and strong sunlight
Check out the weinor rainproof awnings!
weinor is the company to contact if you're looking for a first-class awning. Our models are custom-made to your requirements and are therefore the ideal solution for your particular building situation. If you are looking for a waterproof patio roof or rainproof awning – you will find it here. Our weinor retailers also assist you throughout the process from planning to installation to ensure you get a perfect result. So start your rainproof awning project with weinor and transform your outdoor area into a paradise that is almost completely protected from the rain.
It is this easy to buy a weinor rainproof awning:
Your weinor retailer will advise you in detail with regard to all models and installation options.
The weinor retailer installs your rainproof awning.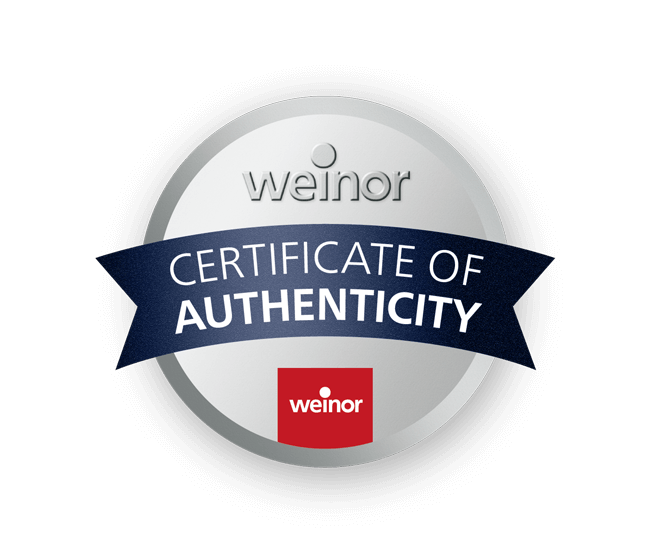 weinor certificate of authenticity -
an original product with certainty
Every weinor product has been delivered with a certificate of authenticity since January 2018.
Ask your retailer for it!
Please note:
We reserve the right to make technical changes as well as changes in range and product portfolio.
The weinor product range can vary from one country to the next.
All the illustrated equipment is weatherproof outdoor furniture and accessories.