Important information about awning fabrics for vertical awnings
Vertical awnings and textile screens are primarily used as pure sun and glare protection. weinor products comply with the current state of the art where the Guideline for the estimation of awning product characteristics and the Guideline for the estimation of manufactured awning fabrics are applied. The guidelines can be obtained from the ITRS industry association (www.itrs-ev.com).
The following factors may influence the appearance with vertical awnings (excerpt from the Guideline for the estimation of manufactured awning fabrics, 12.2016).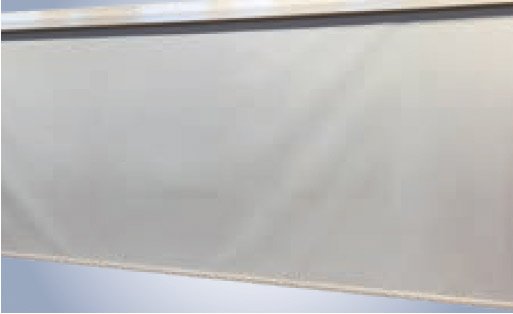 V-shaped waves
On wider units and units wich are mounted with special facades technology (distance tube, spreader plates, into insulated walls) symmetric v-shaped waves can occur from the sides. Reason for this, are the weight and structure on the fabric and the bending of the roller tube, which are transferring additional load onto the main brackets and the special fixings.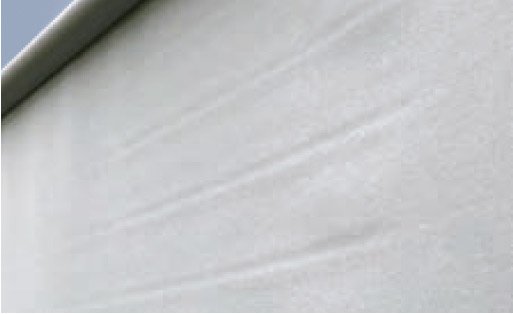 Markings across the fabric
The bunching up of the awning is the result of it being connected to the roller tube and transverse seams. This may leave marks across the fabric (due to the winding up) and is technically unavoidable. These effects do not have a negative impact on the quality, function or service life of the fabrics and are not a reason for rejection.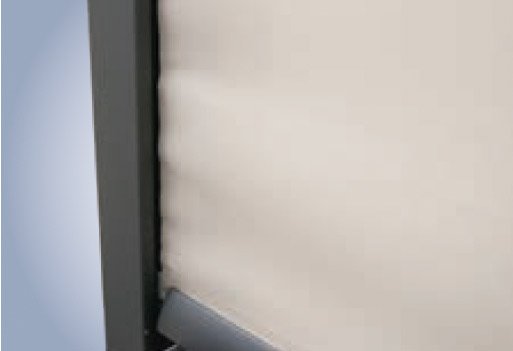 Creasing
Zip guided fabrics have slight creases around the edge in particular. This may occur as the fabric and zip lie on top of each other and have to cover different distances when being wound up. Resulting in the fabric being rolled up several times over the circumference on the edge when being wound up. This appears as a crease when extended. Its appearance is accentuated by the weather conditions. This optical effect does not impair the function and is therefore not a reason for rejection.