Awnings with rafter brackets
Which awning are you looking for?
All awnings with rafter brackets
/ filtered
Product Products
All the products shown are:
Patio and balcony awnings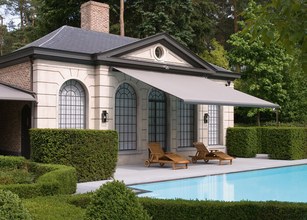 Opal Design II
Cassette awning that stands out for its timeless, classic design hand in hand with groundbreaking weinor technology.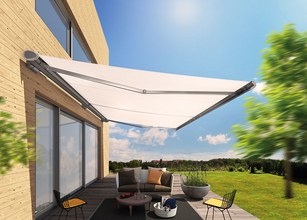 Semina Life
It's the all-rounder among cassette-awnings and impresses due to its modern, fresh design.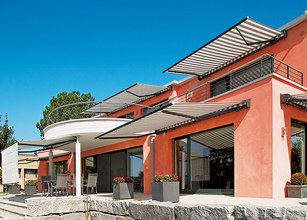 Topas
High on quality, low on budget – the weinor Topas open awning is the perfect model to get you started.
Pergola awnings
Now see the Product live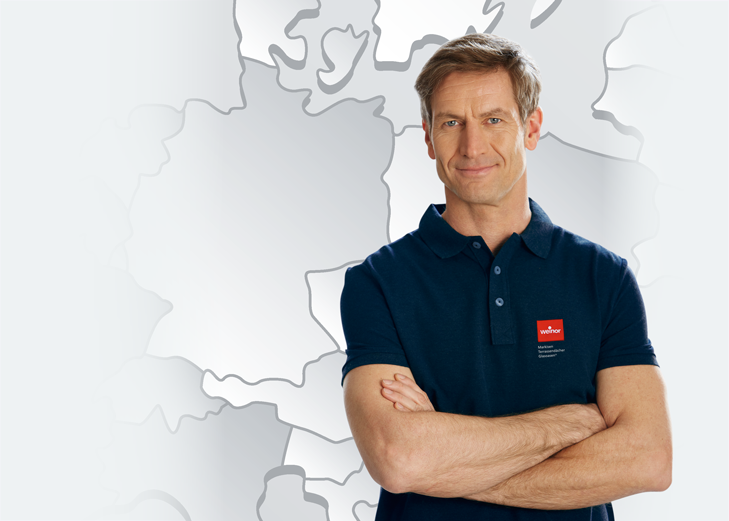 Find a weinor retailer showroom near you now.
High quality awnings for every preference.
Here you find the complete Weinor awning portfolio
Start search
Awnings with rafter brackets
Rafters are the supporting elements for a roof and are aligned from the eaves to the ridge. Normally, they protrude beyond the outer walls of the building. An awning with rafter brackets is attached precisely to these beams. Therefore, these models are particularly suitable for small balconies. However, rafter brackets can also be installed above patios, thus forming the basis for patio awnings.
Versatile awnings with rafter installation
A rafter bracket is highly versatile and therefore offers you the possibility to have different awning models installed. Here are just a few examples:
Folding arm awnings are classics and are easily installed on patios and balconies. For example, our open awning Topas can be mounted on rafters
or choose between our rafter bracket awnings with a full cassette, such as our Opal Design II, Kubata, Cassita II, I / K / N 2000 and Semina Life
equally, our semi-cassette awning Semina can be effortlessly installed on the rafter
also, our pergola awning Plaza Viva offers the possibility of installation on the rafter
As you can see, various different awning types can be installed on the rafters. Simply choose your favourite model!
It's so easy to purchase your awning from weinor:
Your retailer will be happy to advise you in detail regarding all models and installation options.
Your new awning with a rafter bracket is directly installed at your home by the retailer.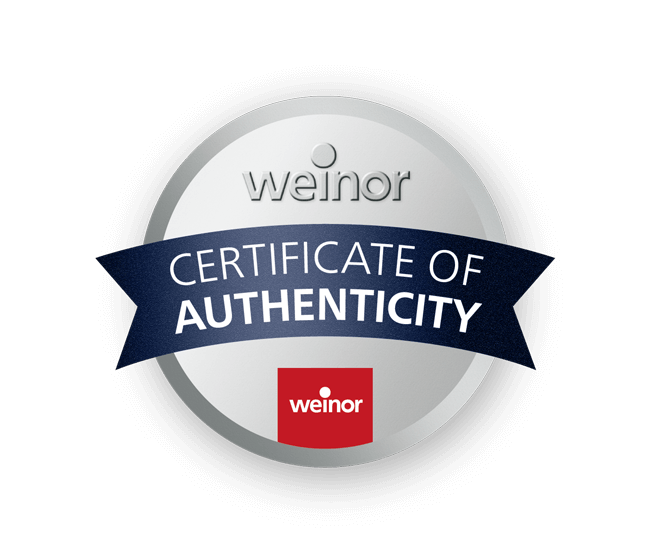 weinor certificate of authenticity -
an original product with certainty
Every weinor product has been delivered with a certificate of authenticity since January 2018.
Ask your retailer for it!
Please note:
We reserve the right to make technical changes as well as changes in range and product portfolio.
The weinor product range can vary from one country to the next.
All the illustrated equipment is weatherproof outdoor furniture and accessories.