Which awning are you looking for?
All electrical awnings
/ filtered
Product Products
All the products shown are:
Patio and balcony awnings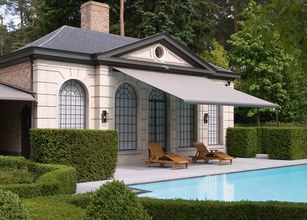 Opal Design II
Cassette awning that stands out for its timeless, classic design hand in hand with groundbreaking weinor technology.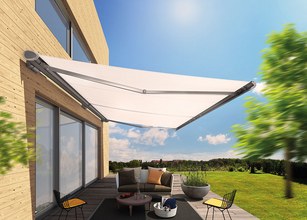 Semina Life
It's the all-rounder among cassette-awnings and impresses due to its modern, fresh design.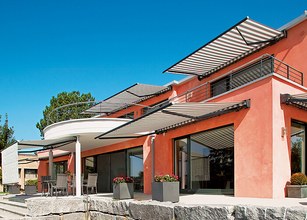 Topas
High on quality, low on budget – the weinor Topas open awning is the perfect model to get you started.
Pergola awnings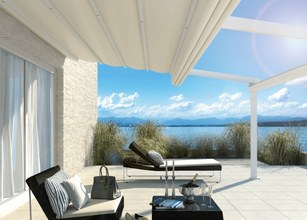 weinor PergoTex II
Discover the convertible feel. The elegant PergoTex protects against sun, wind and rain.
Louvre roof for patios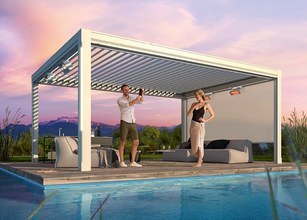 Artares
Thanks to its natural ventilation using sophisticated louvre technology, the Artares louvred roof ensures a healthy bioclimate on your patio.
Window and vertical awnings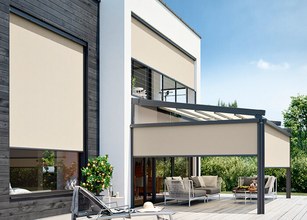 VertiTex II
The perfect privacy and anti-glare protection. If you also want to enjoy the view outside, then our see-through fabrics are the ideal choice.
Conservatory awnings
Sottezza II
The round, undermounted conservatory awning for sun protection under classical patio roofs.
WGM Top
WGM Top - the over roof conservatory awning, the further development of the successful over roof conservatory awning from weinor, relies on tried and tested technology combined with modern design.
Now see the Product live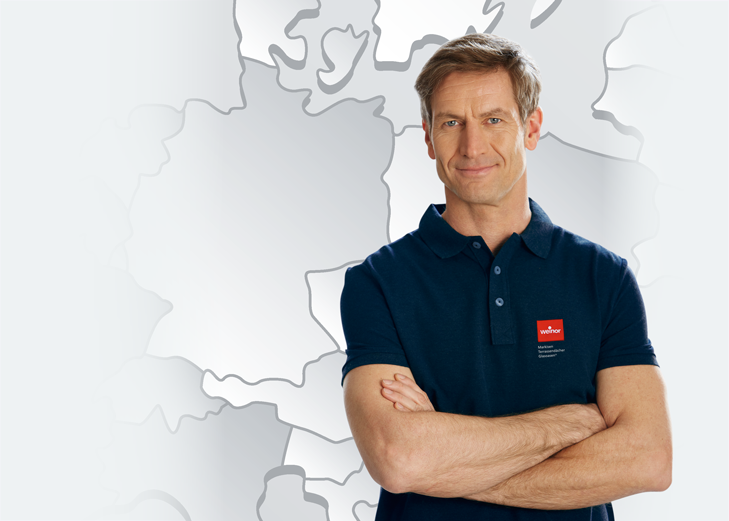 Find a weinor retailer showroom near you now.
High quality awnings for every preference.
Here you find the complete Weinor awning portfolio
Start search
Electrical awnings
We believe that too much comfort isn't possible. Extend and retract your patio awning, window or folding awning or your weinor conservatory awning electrically and comfortably from your favourite place at the touch of a button. With this, manual crank handle operation is a thing of the past. With an electrical awning from weinor, you decide in favour of made-to-measure sun and weather protection solutions with certified top quality.
Electrical awnings from weinor: Find the model which meets your needs
At weinor, you can also have almost all products configured and produced with electrical drives:
Opal Design II cassette awning with optional LEDs and Valance Plus
Kubata: Cubic cassette awning with no visible fixings and optional LEDs
Smaila: Small cubic awning with optional LEDs and Valance Plus
Cassita II: Slim cassette awning with optional LEDs
I 2000 / K 2000 / N 2000: Cassette awning ideal for niches
Semina Life: Cassette awning with a stainless-steel look, optional LED lighting and Valance Plus
Semina: Semi-cassette awning
Topas: Open awning
Pergola awnings
Plaza Viva: Textile pergola awning with optional telescopic posts, LEDs and valance Plus
weinor PergoTex II: Pergola awning with optional LEDs – Cabrio roof System
Conservatory awnings
Sottezza II: Under mounted conservatory awning with optional LEDs
WGM Top: Over roof conservatory awning
Vertical awnings
VertiTex II: Vertical awning
Electrical sunshades raise your joie de vivre to a new, sophisticated level. So that the choice does not spoil you now: with our retailers you always have a reliable partner at your side.
And it's so easy to purchase your electrical awning from weinor:
Browse through our website to find the appropriate models.
Your retailer will advise you comprehensively and plan your awning project with you.
The electrical awning will be installed by your retailer at your home and you need not take care of anything else.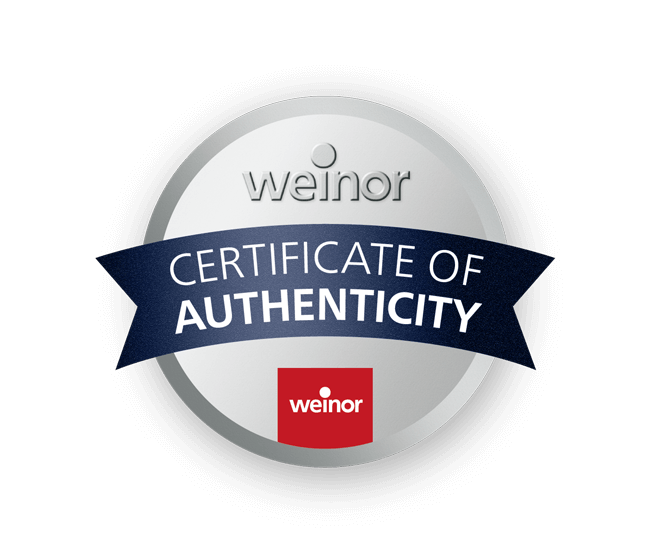 weinor certificate of authenticity -
an original product with certainty
Every weinor product has been delivered with a certificate of authenticity since January 2018.
Ask your retailer for it!
Please note:
We reserve the right to make technical changes as well as changes in range and product portfolio.
The weinor product range can vary from one country to the next.
All the illustrated equipment is weatherproof outdoor furniture and accessories.