weinor – embrace the outdoors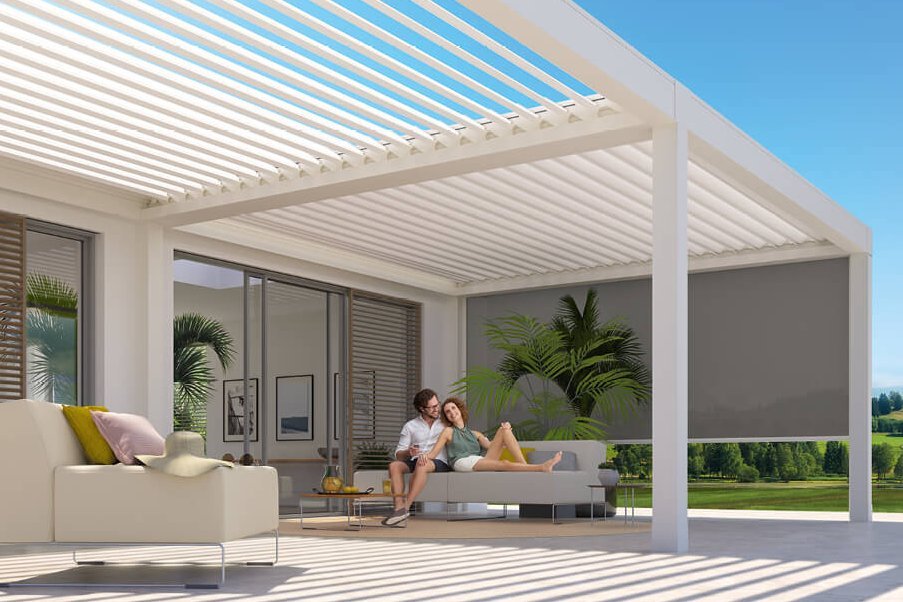 Since our foundation in 1960, weinor GmbH and Co. KG has been one of the international market leaders in its field. With our innovative
you can design your outdoors absolutely in accordance with your wishes: in shape, colour and size. Discover our extensive variety and inspire life on your patio with us.
One of Germany's leading awning manufacturers
Style-conscious customers relax beneath our weinor awnings and patio roofs in more than 30 countries. No matter whether a design awning, patio roof or an unheated conservatory: you are provided with numerous design options to increase your wellness area. Use our benefits and look forward to:
over 170 fabric patterns,
more than 200 different frame colours and
various accessories from the LED light bar to weather sensors.
As a premium manufacturer of sun and weather protection-on the patio, we always place great value on combining modern aesthetics with innovative functions. Therefore, for example, we offer contemporary fabric collections for our awnings for all lifestyles, including fabrics incorporating water-repellent properties and UV protection. Convince yourself and discover, for example, our pergola awnings, folding arm awnings or conservatory awnings of the highest quality.
Solutions for the patio, balcony and garden
We have the solution for your patio, balcony and garden. Discover:
All flexible awning types for privacy and sun protection. Made-to-measure, they can be installed on your balcony or patio.
Stylish patio roofs consisting of glass or with louvres, which can provide pleasant shade on the patio or in the garden.
Elegant unheated conservatories/Glasoasen® for smooth transitions to outdoors and protection against the elements.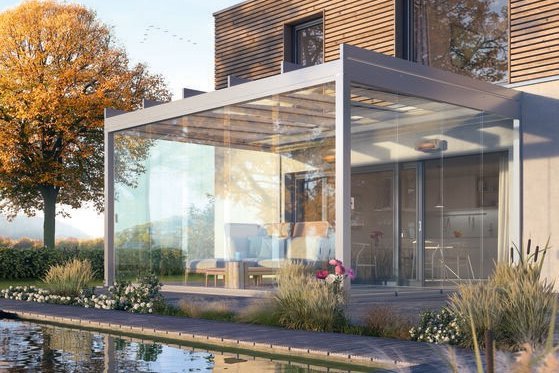 In order to provide you with sustainable benefits, all our products are "Made in Germany" and equipped with state-of-the-art technology. With their high quality and innovative standards, our products are extremely durable. In the summer, an awning provides pleasant shade, the unheated conservatory brings your garden into your home. weinor creates the best possible comfort for you because we all are happy to be at home outdoors.
State-of-the-art technology for sun protection solutions
Sun, wind, rain – we would like to enable you to enjoy recuperative time outdoors. Therefore, our products convince with several functions and are automated in-part.
Awnings can be comfortably extended and retracted with the BiConnect or Somfy radio controller.
Extra weather sensors automate the control unit for the awnings and patio roofs, weather-dependent.
Louvres ensure a natural bioclimate and are aligned automatically in accordance with the weather if desired.
Awning fabrics are dyed using high-quality and water-saving spinneret dyeing technology. It fixes the colours firmly embedded and ensures long-lasting colour brilliance.
The weinor Tempura heating system is easy to retrofit and ensures pleasant warmth, also on cool days.
Additional LED light strips ensure hours of outdoor enjoyment 24/7.
Combine our sun and weather protection solutions as desired and create your individual wellness area. Form your own concept of elegancy.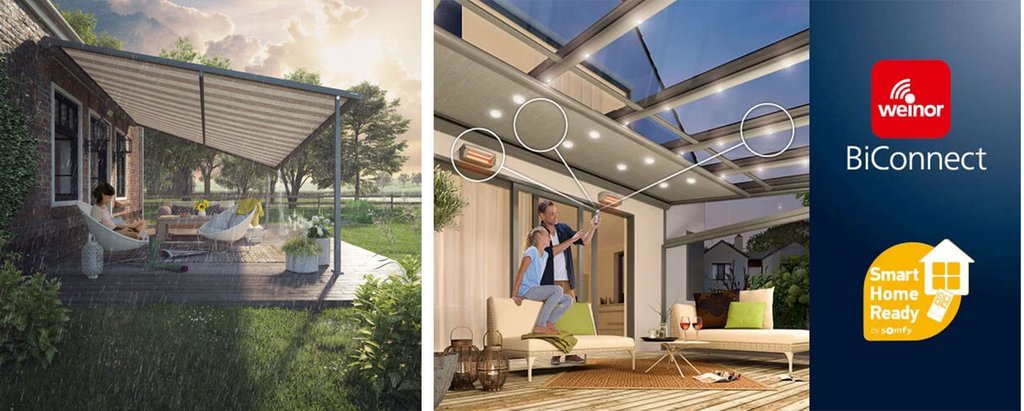 High-quality made-to-measure manufacturing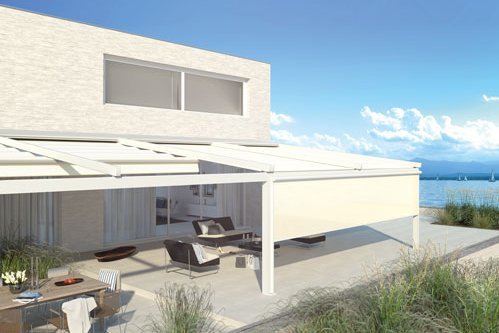 What makes our high-quality patio and balcony weather protection so special is the creative freedom they incorporate. In addition to an individual design, the roofing is adapted to your individual outdoor situation. As the leading awning manufacturer in Northern Europe, we enable you to enjoy sun protection and shade from all sides – horizontally and vertically. Simply let your weinor retailer advise you and discover your diverse opportunities.
Find weinor products at retailers' and buy them
You can take several routes to find your dream patio. weinor simplifies this:
1. Browse through our website and let us inspire you. You can also visit us in the weinor showroom in Cologne. Let us inspire you personally as a manufacturer.
2. Find a weinor retailer in your region. Our trained retailers are independent companies which advise you in detail and comprehensively and install your product professionally.
3. Enjoy pleasant relaxation in your new outdoors.
Take the first step now and browse through our offer. We bring joy to your patio.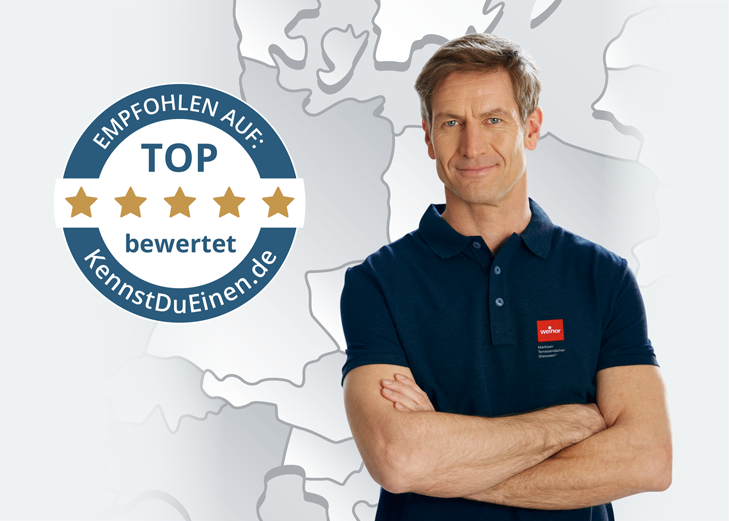 Please note:
We reserve the right to make technical changes as well as changes in range and product portfolio.
The weinor product range can vary from one country to the next.
All the illustrated equipment is weatherproof outdoor furniture and accessories.