HUJA Magdeburg! weinor and SCM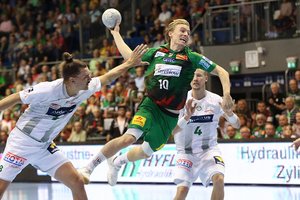 weinor started sponsoring SC Magdeburg in September 2022
With the German Handball Champion, weinor has again entered a partnership with a large, traditional German club. With this, the awning, patio roof and Glasoasen® manufacturer shows its colours for its Möckern manufacturing location in the immediate vicinity of the capital of the federal state. By sponsoring the German Champion 2022, weinor starts right at the top of the first division.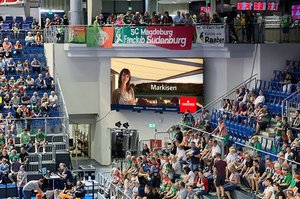 For Frank Rappholz, the manager of the weinor Möckern works, sponsoring is a promising means to root the company in Magdeburg and its surroundings even deeper: "We regard sponsoring SC Magdeburg as an important instrument to emphasise our solidarity with the Möckern production site and to increase awareness of the weinor brand even further in Magdeburg and surroundings."
"HUJA Magdeburg" is the club's official rallying cry. Both partners look forward to a successful season together. Frank Rappholz and his team keep their fingers crossed for SCM: HUJA Magdeburg!