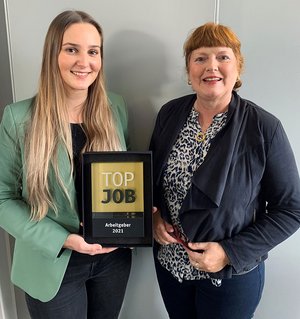 weinor Best Employer again
We are delighted to have been presented with the Top Job award for the second time, which distinguishes us as one of the most employee-friendly companies in Germany. Former Vice Chancellor Sigmar Gabriel presented weinor with the coveted award on 26 February 2021. As patron of the nationwide comparison, he praised our healthy and high-performing workplace culture. A great deal of attention was paid to our internal communications, which helped us safely master the challenges of the pandemic. The great flexibility of our working time models with a variety of part-time options, working from home and job sharing offers was also acknowledged: as a guarantee for a high degree of personal freedom and therefore form a good work-life balance.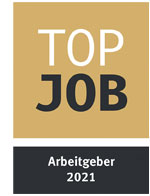 zeag GmbH, a competence centre all about employer attractiveness, distinguishes companies who go above and beyond in their commitment to a healthy workplace culture with the "Top Job" award. This is reflected in the quality of management work and the associated high levels of job satisfaction and low levels of exhaustion within the workforce.