Awnings with Valance Plus
Which awning are you looking for?
All awnings with Valance Plus
/ filtered
Product Products
All the products shown are:
Patio and balcony awnings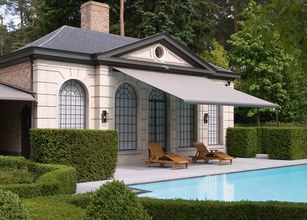 Opal Design II
Cassette awning that stands out for its timeless, classic design hand in hand with groundbreaking weinor technology.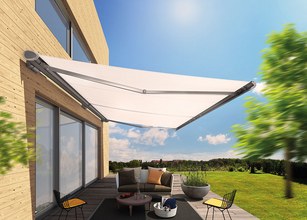 Semina Life
It's the all-rounder among cassette-awnings and impresses due to its modern, fresh design.
Pergola awnings
Now see the Product live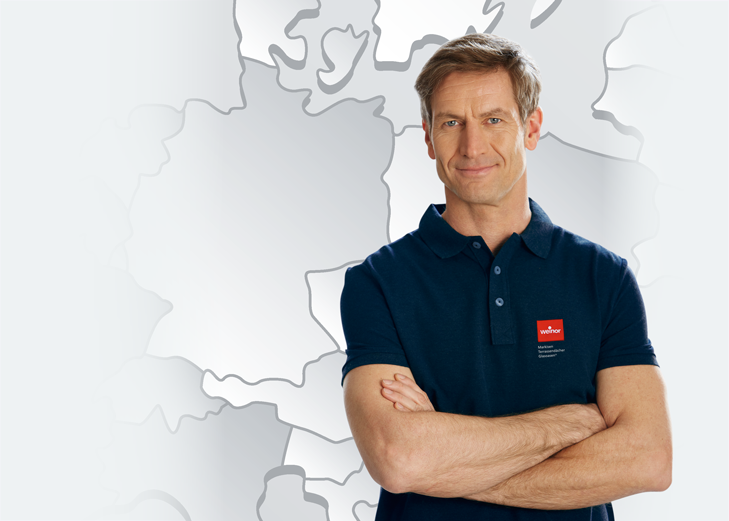 Find a weinor retailer showroom near you now.
High quality awnings for every preference.
Here you find the complete Weinor awning portfolio
Start search
Awnings with Valance Plus
The sun visor for drivers is the valance for the awning owner. They both provide glare protection when the sun is low. Traditional awnings normally have a 20 cm-long valance which is more of a decorative nature. With our Valance Plus, we are one step ahead and have created a solution against dazzling light due to low-lying evening or winter sun. Valance Plus can be conveniently extended and retracted via a remote controller and wall switch or manually with a gear handle.
Awnings with Valance Plus as additional glare protection
A long summer day slowly draws to its end. Your awning has provided pleasant sun protection throughout the entire day and now you change your position every minute in order to avoid being dazzled by the sun. The benefit of an awning with a valance which can be lowered is precisely here: remain comfortably seated while your patio awning takes over glare protection against the low-lying sun with immediate effect!
A little more? For even better privacy, augment your awning with Valance Plus with one of our side privacy protection awnings.
Awnings with Valance Plus at weinor Find the model which meets your requirements
weinor products are precisely attuned to each other and not only harmonise well visually, but also function ideally together. Therefore, our cassette awnings Opal Design II, Smaila and Semina Life and pergola awning Plaza Viva can be equipped with a Valance Plus for maximum comfort:
high-performance technology meets high-calibre design – the weinor Opal Design II meets all the requirements of a premium category folding arm awning
with the cubic cassette awning Smaila, small outdoor areas also make it big
our Semina Life is the all-rounder among cassette-awnings and offers a particularly good price-performance ratio
the Plaza Viva belongs to the textile pergola awnings with posts and is therefore particularly stable and also suitable for wind and light rain
For all three awnings, the optional Valance Plus is elegantly integrated into the front profile of the awning.
You can find an awning with Valance Plus for your home from weinor!
Decide in favour of an awning with Valance Plus from weinor and benefit from our experience from over 60 years' product development. Our trained retailers advise you personally and are competent partners for you from planning to maintenance. All weinor products are manufactured to the highest standards and installed to suit the individual building situation. Arrange an appointment today with your retailer or come and visit us in our showroom in Cologne-Ossendorf!
It's so easy to buy an awning with Valance Plus at weinor:
The retailer will advise you in detail about all models and options.
Your new awning with Valance Plus will be directly installed at your home by the retailer.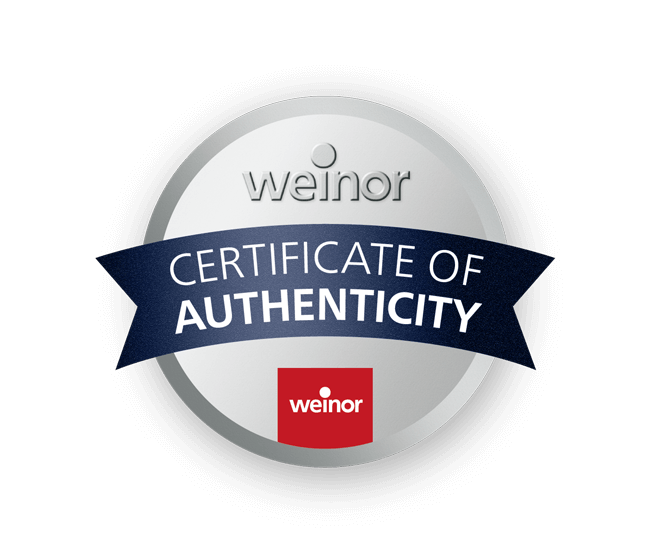 weinor certificate of authenticity -
an original product with certainty
Every weinor product has been delivered with a certificate of authenticity since January 2018.
Ask your retailer for it!
Please note:
We reserve the right to make technical changes as well as changes in range and product portfolio.
The weinor product range can vary from one country to the next.
All the illustrated equipment is weatherproof outdoor furniture and accessories.