Downloads
Now see the Product live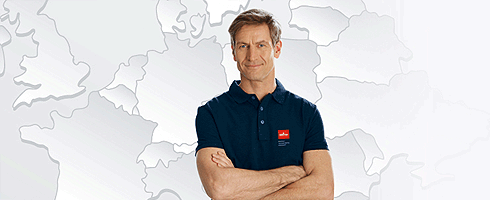 Find a weinor retailer showroom near you now.
High quality awnings for every preference.
Here you find the complete Weinor awning portfolio
Start search
The weinor window awning and window blinds guide will help you make the right decision
Given that weinor has well over fifty years experience with high-quality, shade-providing products, it is hardly surprising that we can offer a wealth of advice with window awnings. For customers who are looking for a means of shading their windows from the excesses of the summer's sun, awnings are superb choices.
Take our droparm style of awning, for example. This product can be used to cover a window almost entirely or can be set at an angle to allow light to come in, whatever you prefer. Others in the range descend vertically, then extend outwards from a pivot point, making them flexible and ideal for double-height windows.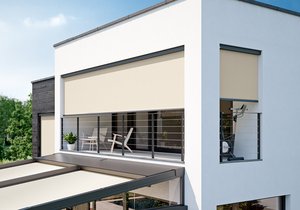 Vertical style awnings – ideal external windowblinds.
For windows that let in too much sun in the summer, vertical awnings are the perfect solution. Vertical awnings drop down over the face of the window, parallel to it, such that the user can control exactly how much light he or she wants. All that has to be done is to raise or lower the windowblinds to adjust to lighting conditions outside.  This is perfect for when privacy is wanted, or a blackout of light is desirable. These quality vertically-oriented products are available in a wide selection of fabrics.

How to choose your weinor window awning
When selecting a window awning for your home, ask yourself the following questions:
Do you want flexibility between an awning that drops vertically but can also be adjusted outwards depending on the sun's position? If so, consider a droparm style.
Is privacy and full light control a big factor for you for some windows? If so, then vertical style awnings that are parallel to your glazing will be most suitable.
Do you have double-height or big windows, where you might want vertical control, but still maintain a view outside, just as you get with a conventional awning? If so, then our Markisolette style of window awning may be for you.

Why you should choose weinor
An easy to read and informative awning guide
Technical specifications to help you make a choice
As always, a one-stop-shop with weinor and its fifty years of experience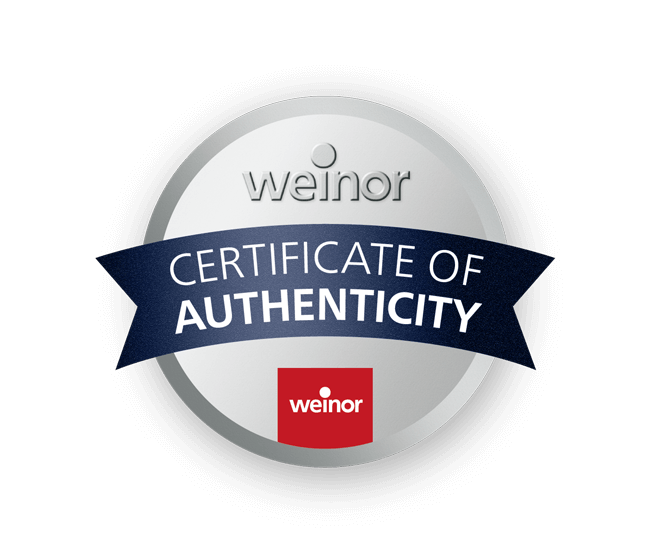 weinor certificate of authenticity -
an original product with certainty
Every weinor product has been delivered with a certificate of authenticity since January 2018.
Ask your retailer for it!