Wind protection for patio roofs
Wind protection for patio roofs
/ filtered
Product Products
Louvre roof for patios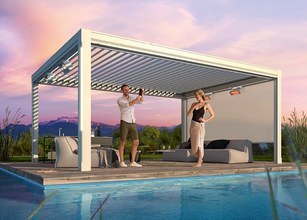 Artares
Thanks to its natural ventilation using sophisticated louvre technology, the Artares louvred roof ensures a healthy bioclimate on your patio.
Window and vertical awnings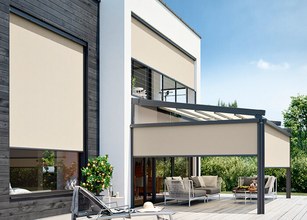 VertiTex II
The perfect privacy and anti-glare protection. If you also want to enjoy the view outside, then our see-through fabrics are the ideal choice.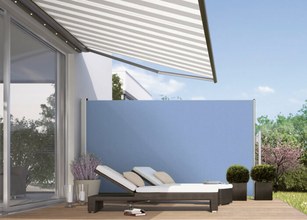 Paravento
The stylish Paravento side awning shelters you from curious onlookers, sunlight and fresh side winds.
Glass sliding wall
w17 easy
The frameless full glass sliding door allows full transparency at all times for an unobstructed view from the patio.
Now see the Product live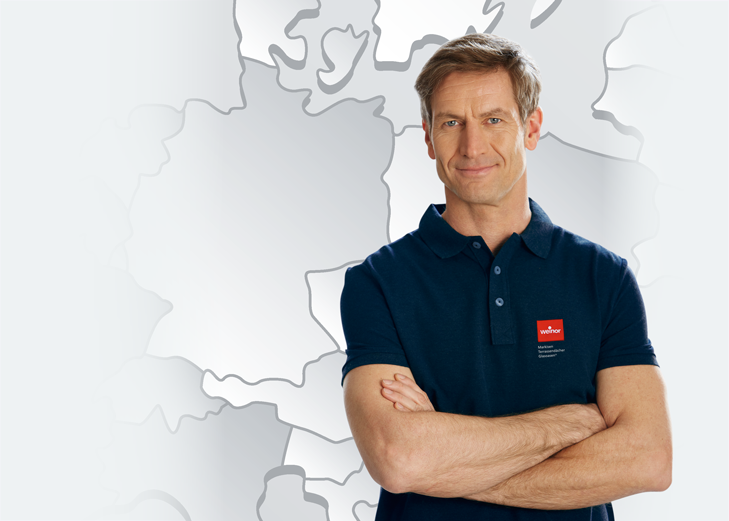 Find a weinor retailer showroom near you now.
High quality awnings for every preference.
Here you find the complete Weinor awning portfolio
Start search
Wind protection for patio roofs
Patio roof with wind protection for your home
Whilst a gentle summer wind normally feels very pleasant when you relax on the patio or balcony, it can get cold quickly with a cool breeze despite pleasant outdoor temperatures. In order to facilitate you to enjoy your exterior area in all seasons, we have practical and stylish solutions for your patio roof in our range.
Patio roofs from weinor with wind protection: Find the model which meets your needs
Although a patio roof offers you protection from above – additional protection is needed against side wind. In particular when your patio offers a large, open area or you perhaps even already have a free-standing patio roof, all-weather protection is worthwhile so that you can also enjoy the time outdoors on windy days. Discover high-quality wind protection awnings and glass sliding doors from weinor here.
Wind protection with glass or awnings
Both glass solutions and textile awnings provide you safe wind protection: Side awnings consisting of textiles provide you with reliable weather protection. Our vertical awning VertiTex II protects your pergola or patio roof against side wind and provides additional privacy and sun protection. If you wish to position your wind protection flexibly on the building wall, our side awning Paravento is the perfect solution: It is ready for use with a flick of the wrist.
weinor also offers you the option to supplement your existing patio roof with fixed, integrated glass-side walls or our w17 glass sliding wall. The result is you can sit on your patio protected from the wind. Also discover the versatile options provided by our Glasoasen®, which extend your patio as a fully wind-protected outdoor glass room.
Made-to-measure wind protection patio roofs
From wind protection side patios- or balcony awnings to extensive sliding glass doors with a panorama view – we offer you perfectly fitting awnings, patio roofs and wind protection glass doors for several different heights, depths and widths. Our numerous versions enable several adaptions to your constructional circumstances and cater for your individual design wishes. Approach a weinor retailer nearby today and enjoy professional advice.
And it's so easy to purchase a wind protection patio roof from weinor:
Browse through the website for models which meet your needs.
Your weinor retailer will be happy to advise you comprehensively and plan your wind protection project jointly.
The patio roof with wind protection will be installed at your home by the weinor retailer who will take care of everything for you.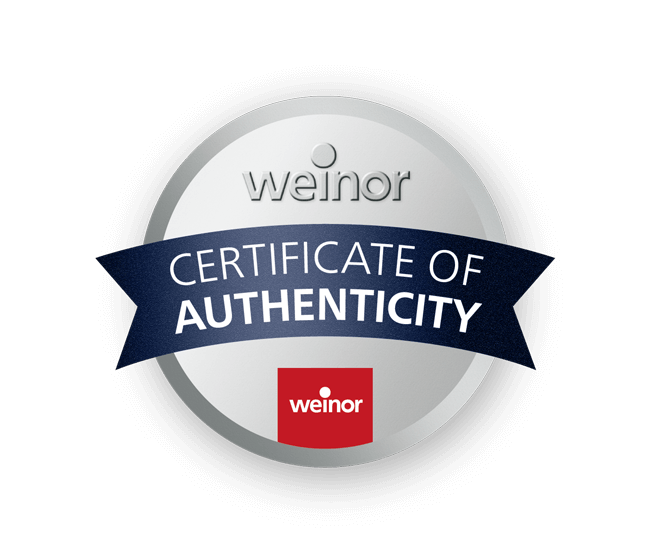 weinor certificate of authenticity -
an original product with certainty
Every weinor product has been delivered with a certificate of authenticity since January 2018.
Ask your retailer for it!
Please note:
We reserve the right to make technical changes as well as changes in range and product portfolio.
The weinor product range can vary from one country to the next.
All the illustrated equipment is weatherproof outdoor furniture and accessories.