Privacy protection awnings
Which awning are you looking for?
Privacy protection awnings
/ filtered
Product Products
All the products shown are:
Patio and balcony awnings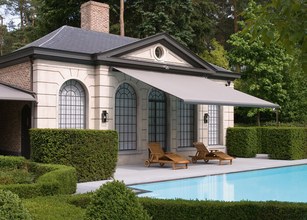 Opal Design II
Cassette awning that stands out for its timeless, classic design hand in hand with groundbreaking weinor technology.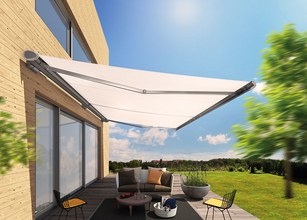 Semina Life
It's the all-rounder among cassette-awnings and impresses due to its modern, fresh design.
Pergola awnings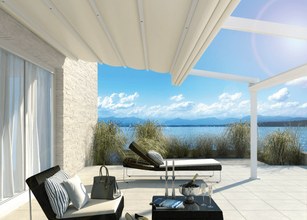 weinor PergoTex II
Discover the convertible feel. The elegant PergoTex protects against sun, wind and rain.
Louvre roof for patios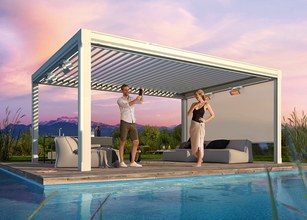 Artares
Thanks to its natural ventilation using sophisticated louvre technology, the Artares louvred roof ensures a healthy bioclimate on your patio.
Window and vertical awnings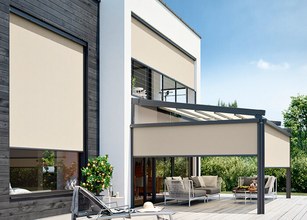 VertiTex II
The perfect privacy and anti-glare protection. If you also want to enjoy the view outside, then our see-through fabrics are the ideal choice.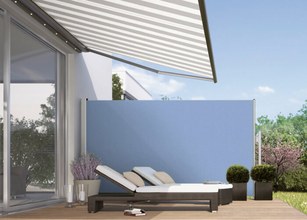 Paravento
The stylish Paravento side awning shelters you from curious onlookers, sunlight and fresh side winds.
Now see the Product live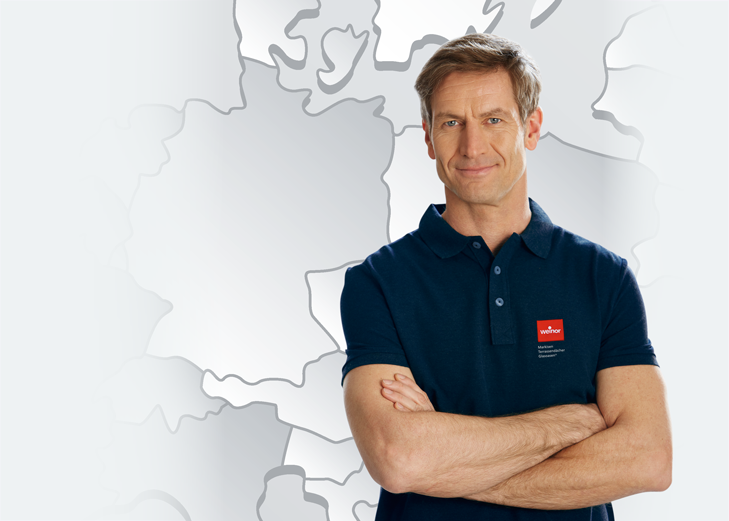 Find a weinor retailer showroom near you now.
High quality awnings for every preference.
Here you find the complete Weinor awning portfolio
Start search
Privacy protection awnings
However much you like socialising, everyone needs time to themselves and that secure feeling of being able to withdraw to their private sphere. A pull-out or electrically extendable privacy protection is a flexible and elegant solution if you want to do without fixed fences, hedges or walls.
Privacy protection awnings for more security
Where do you need to be shielded from prying eyes? Think big! A privacy protection awning can enrich your home in many ways: as an addition to your patio roof, to filter impressions from your surroundings, as well as being an attractive alternative to conventional roller shutters.
Visual protection awnings from weinor: Find the model which meets your needs
The weinor range offers you various options for flexible privacy protection.
A side awning like our Paravento is the ideal extension for your patio awning. The side fabric even adapts to a folding arm awning's pitch, on request, and turns your patio into a cosy retreat protected from the wind, while you benefit from the advantages of that outdoor living feeling.
With the VertiTex II vertical awning you have even more options: It can be mounted on window frames – inside and outside – as well as discreetly to the balcony or patio roof. It not only offers privacy protection, but is also exceptionally wind-resistant and, depending on the version, can withstand winds up to wind strength 6 on the Beaufort scale.
This extra privacy on patios is provided by our privacy protection awnings with Valance Plus: Opal Design II, Semina Life and Plaza Viva. Valance Plus not only shields you from your neighbours' prying eyes, but also from the low-lying sun, and can be easily extended and retracted using a remote control and a wall switch or manually using a gear handle.
And this is how easy it is to buy your weinor privacy protection awning:
Let us inspire you on our website.
Your weinor retailer will advise you in detail and plan your privacy protection project with you.
The privacy protection awning is installed by the weinor retailer at your premises and you do not have to worry about anything.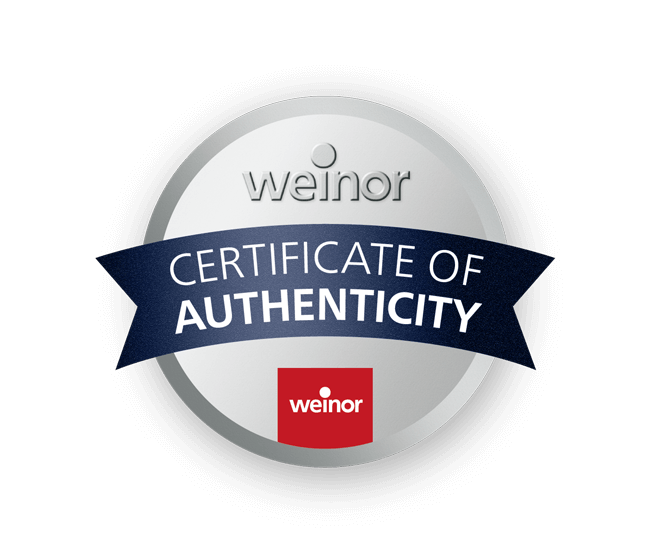 weinor certificate of authenticity -
an original product with certainty
Every weinor product has been delivered with a certificate of authenticity since January 2018.
Ask your retailer for it!
Please note:
We reserve the right to make technical changes as well as changes in range and product portfolio.
The weinor product range can vary from one country to the next.
All the illustrated equipment is weatherproof outdoor furniture and accessories.