All patio roof wall mounting
/ filtered
Product Products
Glass patio roofs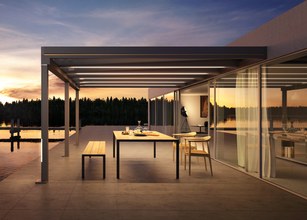 Terrazza Pure
The Terrazza Pure cubic glass patio roof from weinor impresses due to its modern square and innovative design.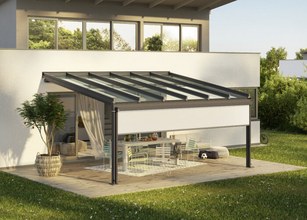 Terrazza Sempra
The timeless glass patio roof Terrazza Sempra captivates with its straight-lined design combined with typical roof pitch.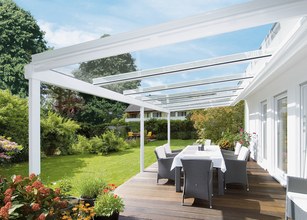 Terrazza Originale
The Terrazza Originale glass patio roof impresses with its classic rounded look combined with a typical roof pitch.
Louvre roof for patios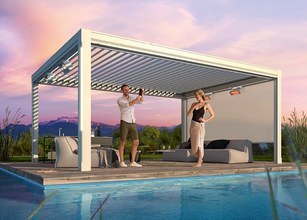 Artares
Thanks to its natural ventilation using sophisticated louvre technology, the Artares louvred roof ensures a healthy bioclimate on your patio.
Pergola awnings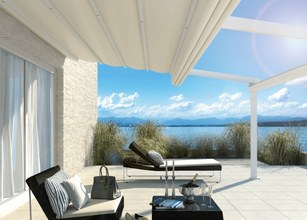 weinor PergoTex II
Discover the convertible feel. The elegant PergoTex protects against sun, wind and rain.
Now see the Product live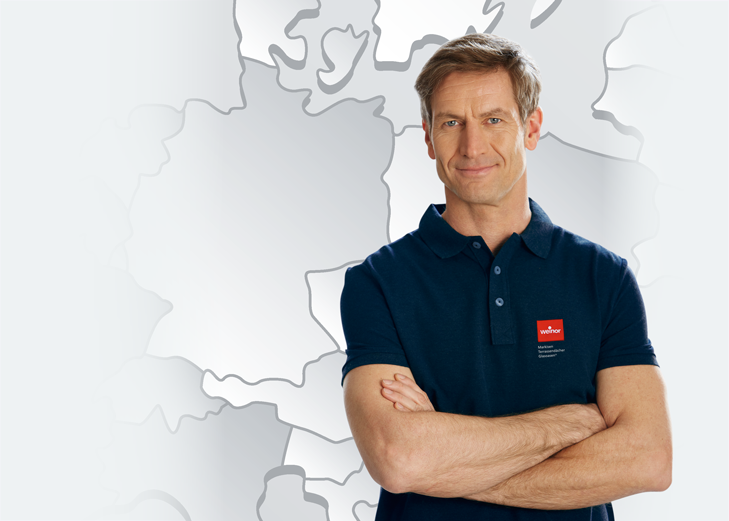 Find a weinor retailer showroom near you now.
High quality awnings for every preference.
Here you find the complete Weinor awning portfolio
Start search
Patio roof wall mounting
When the patio becomes an extension of your living space: Enjoy opening the door every day, stepping outside and savouring the patio and garden from a protected perspective and that almost regardless of the weather. The seamless installation of your patio roof opens up the available space so you can extend your everyday living area to include both inside and outside.
Patio roofs with wall installation from weinor: Find the model which meets your needs
You are looking for a solution for enjoying summer days on your patio with abundant light and also sun protection ? Or would you like to transform your patio roof to a highlight in the night as with our patio roofs and awnings with LED lighting? Discover our diverse range for patio roofs for wall mounting here.
Material and designs according to your wishes
All our patio roofs are suitable for wall installation or fixing to a wall mounting. Select your favourites from various patterns and materials:
glass patio roof: Choose the model with your desired style from our glass patio roofs Terrazza Pure, Terrazza Sempra and Terrazza Originale
louvred patio roof: Our Artares louvred roof is a pergola awning by definition, however it has louvres instead of an awning fabric. By the way, Artares can also be installed free-standing
textile patio roofs: Choose a classical pergola awning such as Plaza Viva or the weinor PergoTex II with its Cabrio system
All the products offer unique benefits. Glass roofs are unbeatable with regard to a free view – also if the weather is bad. Louvred patio roofs adapt cleverly to the weather conditions, thus protecting against sun and light rain. Pergola awnings also deter strong sunlight and rain and can also be retracted and extended.
You don't have a wall which can hold heavy loads such as a patio roof? In particular, timber-clad, lightweight block facades or plastered / rendered facades with thermal insulation pose a challenge for installation. This also applies to prefabricated houses with a timber frame. We have a load-bearing wall connection frame for patio roofs for such cases, with which you can safely mount all Terrazza patio roofs and weinor pergola awnings completely securely.
And it's so easy to purchase a patio roof with wall installation from weinor:
Browse through the website for roofs which meet your needs.
Your weinor retailer will be happy to advise you comprehensively and plan your patio project jointly.
The patio roof with wall installation will be installed at your home by the weinor retailer who will take care of everything for you.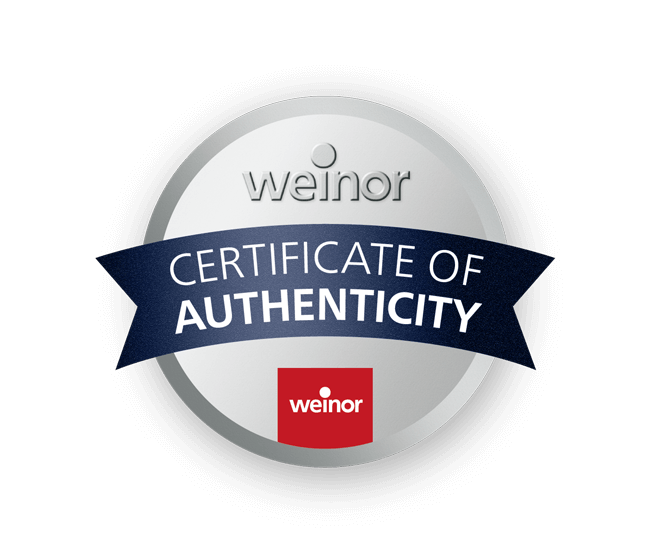 weinor certificate of authenticity -
an original product with certainty
Every weinor product has been delivered with a certificate of authenticity since January 2018.
Ask your retailer for it!
Please note:
We reserve the right to make technical changes as well as changes in range and product portfolio.
The weinor product range can vary from one country to the next.
All the illustrated equipment is weatherproof outdoor furniture and accessories.