Sun protection for patio roofs
Sun protection for patio roofs
/ filtered
Product Products
Pergola awnings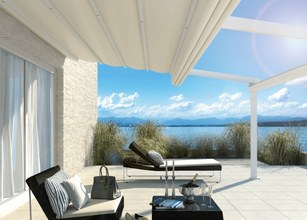 weinor PergoTex II
Discover the convertible feel. The elegant PergoTex protects against sun, wind and rain.
Louvre roof for patios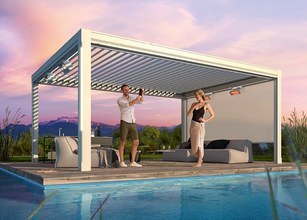 Artares
Thanks to its natural ventilation using sophisticated louvre technology, the Artares louvred roof ensures a healthy bioclimate on your patio.
Conservatory awnings
Sottezza II
The round, undermounted conservatory awning for sun protection under classical patio roofs.
WGM Top
WGM Top - the over roof conservatory awning, the further development of the successful over roof conservatory awning from weinor, relies on tried and tested technology combined with modern design.
Now see the Product live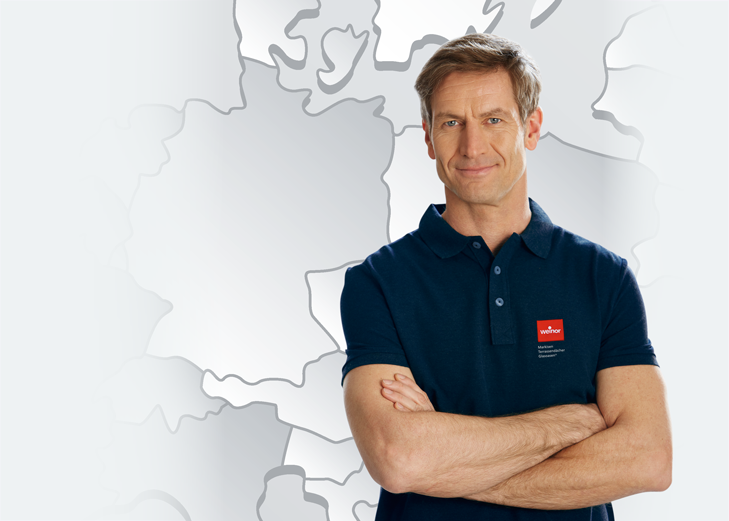 Find a weinor retailer showroom near you now.
High quality awnings for every preference.
Here you find the complete Weinor awning portfolio
Start search
Sun protection for patio roofs
In our fast-moving times it is increasingly important to consciously relax on a regular basis. Outdoors it is much easier for us to switch off and escape from everyday life. If we cannot embrace the great outdoors, we enjoy the comfort of our patio and garden even more. Particularly if this doesn't mean being exposed to searing sunlight. With weinor you can find just the right patio roof to suit you and protect you from the sun. Get some information now!
Patio roofs as sun protection for the outdoor feeling at home
Patio roofs fitted with conservatory awnings protect us on hot days against strong solar radiation and help us create a place where we can relax in moderate temperatures even during the height of summer. weinor offers you different ways of conjuring up shady refuges – these range from fully-automated louvred roofs and classic folding arm awnings with attractive awning fabric right through to attached or under mounted awnings for your glass roof.
Fabric patio roofs as sun protection at weinor: Find the model which meets your needs
weinor has the right solution for virtually all your shade requirements. We offer you two types of patio roofs as sun protection:
Patio roofs with sun protection:
the exclusive louvred roof Artares and the two textile pergola awnings Plaza Viva and weinor PergoTex II already have sun protection built into the patio roof
the louvred roof Artares can also be built as a goalpost system, enabling it to be used flexibly to provide shade on your property
these patio roofs can also be additionally fitted with vertical awnings, which provide additional protection on the sides against low-lying sun, wind, and prying eyes
Sun protection awnings for weinor patio roofs or existing glass patio roofs:
our conservatory awnings can be ideally combined with our patio roof models and also with virtually any other glass patio roof, veranda or conservatory
our WGM Top is an over-roof conservatory awning that prevents penetration of solar rays, which cause heat to build up under the roof. Simply stop the sun hitting the glass
the Sottezza II in contrast is mounted under the glass construction. This means that the fabric is ideally protected against the weather and provides a homely atmosphere on the patio
both awnings reduce the generation of heat under the glass and ensure pleasant feelgood temperatures. At the same time, they provide effective glare protection
Longevity and brilliant looks in proven top quality
We use stable aluminium frames, robust safety glass and spinneret dyed, best quality long-lasting colour fast fabric awning materials, because we want you to enjoy your personal weather and sun protection for as long as possible. Stability combined with superb design is the top priority for weinor. Our materials always comply with German quality standards.
Patio roofs as sun protection for your home await you at weinor!
With weinor you can find the exact sun protection you always wanted! With more than 30 years of experience weinor is the market leader for sun and weather protection on the patio in northern Europe. At our company striving for economic success and awareness for social responsibility go hand in hand. As a future-oriented company we continually invest in developing new, innovative products and ensure that stringent quality controls are performed at our two German production locations through certified work practices and manufacturing processes. Our perfectly trained weinor retailers are your reliable contact persons – that is confirmed by the satisfied ratings of our customers.
It's so easy to bring sun protection from weinor to your patio:
Choose the right shading product from our website.
Your retailer gives you detailed advice and helps you plan the best sun protection solutions.
A retailer directly installs the sun protection patio roof at your home.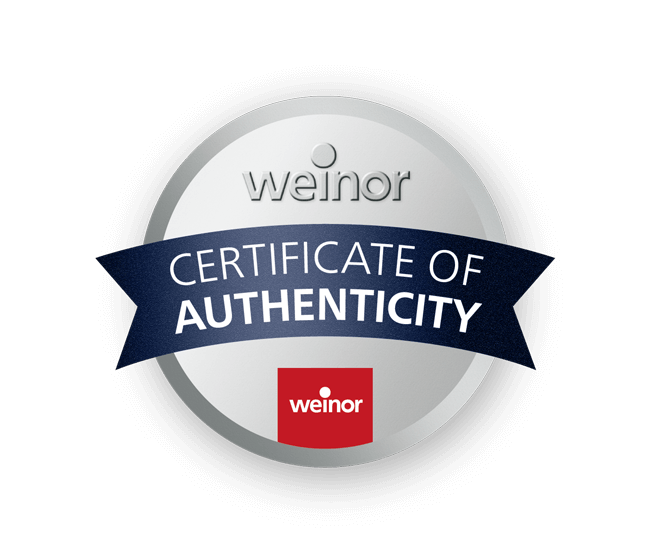 weinor certificate of authenticity -
an original product with certainty
Every weinor product has been delivered with a certificate of authenticity since January 2018.
Ask your retailer for it!
Please note:
We reserve the right to make technical changes as well as changes in range and product portfolio.
The weinor product range can vary from one country to the next.
All the illustrated equipment is weatherproof outdoor furniture and accessories.