Which awning are you looking for?
All awnings with LEDs
/ filtered
Product Products
All the products shown are:
Patio and balcony awnings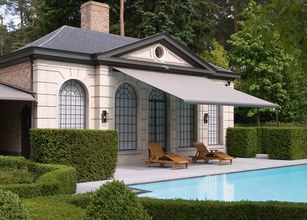 Opal Design II
Cassette awning that stands out for its timeless, classic design hand in hand with groundbreaking weinor technology.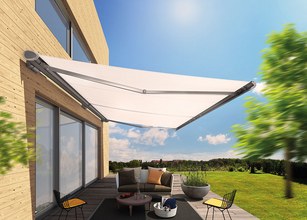 Semina Life
It's the all-rounder among cassette-awnings and impresses due to its modern, fresh design.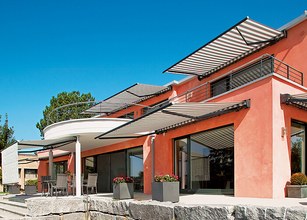 Topas
High on quality, low on budget – the weinor Topas open awning is the perfect model to get you started.
Pergola awnings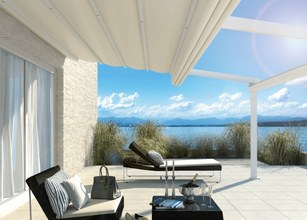 weinor PergoTex II
Discover the convertible feel. The elegant PergoTex protects against sun, wind and rain.
Louvre roof for patios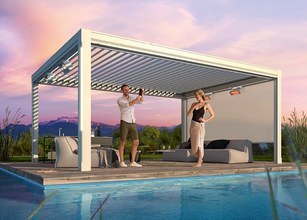 Artares
Thanks to its natural ventilation using sophisticated louvre technology, the Artares louvred roof ensures a healthy bioclimate on your patio.
Conservatory awnings
Sottezza II
The round, undermounted conservatory awning for sun protection under classical patio roofs.
Now see the Product live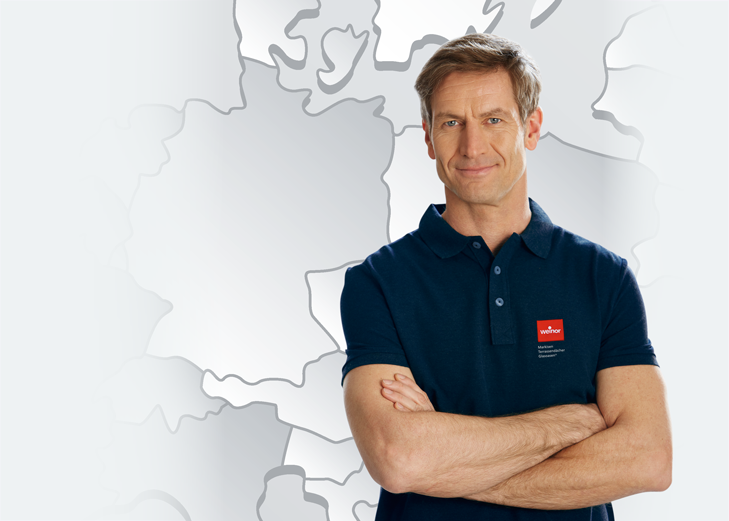 Find a weinor retailer showroom near you now.
High quality awnings for every preference.
Here you find the complete Weinor awning portfolio
Start search
LED awnings
An outdoor area covered with an awning is the perfect place to feel at home. If you bring this homely paradise to your patio or balcony, then you will naturally also want to spend a lot of time here. With an awning from weinor you can even while away the hours late into the night, because the first-class awning LEDs light up the darkness and create a wonderful mood. Find out here why weinor awnings with lighting are the best choice for you and which areas they are ideal for!
LED awnings from weinor: A varied range
You want an awning with LED lighting for your home, but don't know yet which one suits your living situation best? You can discover some of the high-quality models that can be found in our range here.
You can choose these awnings with LEDs as awning accessories from weinor:
large patio awnings, such as the weinor PergoTex II and Plaza Viva pergola awnings, are very suitable for spanning large areas and in windy regions. They also serve as an alternative to patio roofs because they shelter you from the rain too
our high-quality cassette awnings are the ideal solution for your patio. Select from these models that can be configured with LEDs: Kubata, Opal Design II, Smaila, Cassita II, Semina Life as well as the I / K / N 2000
the Semina half-cassette awning can be enhanced with the matching LED lighting, making the feel-good moment under your awning even more special
the Topas open awning with LED lighting is suitable as a balcony awning, for example, and can be easily extended and retracted using a remote control. It is one of the many practical electric awnings in our range
conservatory awnings, such as the Sottezza II, create a cosy mood with integrated awning lights in the cassette
And this is how easy it is to buy your weinor LED awning:
Browse the website for the models that meet your requirements.
Your weinor retailer will advise you in detail and plan your awnings project with you.
The LED awning is installed by the weinor retailer at your premises, and you do not have to worry about anything.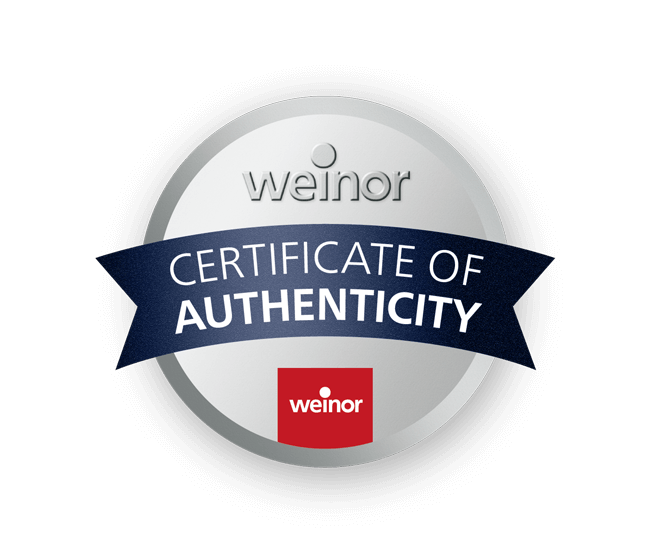 weinor certificate of authenticity -
an original product with certainty
Every weinor product has been delivered with a certificate of authenticity since January 2018.
Ask your retailer for it!
Please note:
We reserve the right to make technical changes as well as changes in range and product portfolio.
The weinor product range can vary from one country to the next.
All the illustrated equipment is weatherproof outdoor furniture and accessories.