Which awning are you looking for?
Sun protection awnings
/ filtered
Product Products
All the products shown are:
Patio and balcony awnings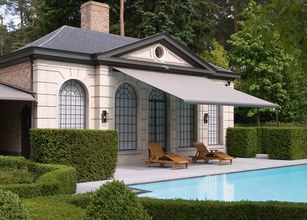 Opal Design II
Cassette awning that stands out for its timeless, classic design hand in hand with groundbreaking weinor technology.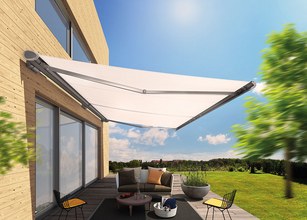 Semina Life
It's the all-rounder among cassette-awnings and impresses due to its modern, fresh design.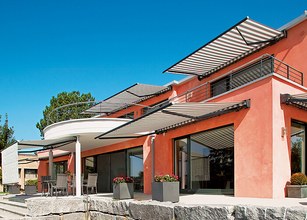 Topas
High on quality, low on budget – the weinor Topas open awning is the perfect model to get you started.
Pergola awnings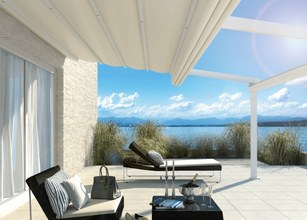 weinor PergoTex II
Discover the convertible feel. The elegant PergoTex protects against sun, wind and rain.
Louvre roof for patios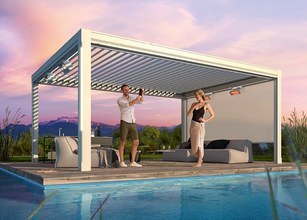 Artares
Thanks to its natural ventilation using sophisticated louvre technology, the Artares louvred roof ensures a healthy bioclimate on your patio.
Conservatory awnings
Sottezza II
The round, undermounted conservatory awning for sun protection under classical patio roofs.
WGM Top
WGM Top - the over roof conservatory awning, the further development of the successful over roof conservatory awning from weinor, relies on tried and tested technology combined with modern design.
Now see the Product live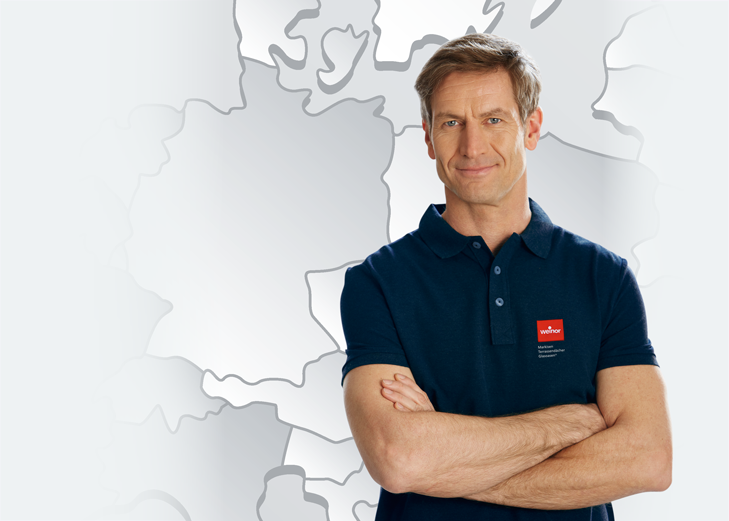 Find a weinor retailer showroom near you now.
High quality awnings for every preference.
Here you find the complete Weinor awning portfolio
Start search
Sun protection awnings
Spend the nicest days of the year carefree with friends and family outdoors. Create a shady spot for relaxing on your own patio or balcony. All you need for this is a sun protection awning from weinor. Because you can conjure a feel-good atmosphere fully according to your own taste and pleasant shade in your personal outside area with it.
Sunscreen awnings for your balcony, patio and conservatory
Sun protection awnings are still the most widespread means of "patio covering". The large selection and variety of models, designs and functions make them ideal sun protection for your patio, balcony or conservatory. They also protect your indoor rooms behind them against overheating, thus proving a worthwhile investment. Moreover, window awnings provide you an excellent alternative to roller shutters. At weinor, you can find the right awning for all tastes and nearly all constructional situation which convinces with its reliability, function and design.
Sun protection awning from weinor: Find the model which meets your needs
Sun protection awnings from weinor are available for patios and balconies, windows and conservatories. Browse through our range and discover the models which are individually manufactured to measure for you:
Sun protection awning for the balcony and patio without posts:
Folding arm awnings as sun and heat protection for rooms behind them and patios are ideally suited for the sun protection of larger areas. They can really easily be installed on a wall, a ceiling, on the roof-overhang or a balcony
Discover the products: Opal Design II, Kubata, Smaila, Cassita II, Semina Life, I 2000 / K 2000 / N 2000, Semina, Topas
Pergola awnings:
Sun protection awnings with posts enable the shading of larger areas whilst retaining maximum stability and even provide protection against bad weather. They combine design and functionality
Discover the products: weinor PergoTex II, Plaza Viva
Free-standing pergola awning:
our Artares louvred awning is an adaptable patio roof with sun protection and doesn't need a wall for fixing and can therefore be installed both free-standing and on the building wall. The louvred roof ensures a pleasant bioclimate beneath the roof with its rotatable louvres
Discover the product: Artares
Vertical or window awnings:
they provide you with protection against sunlight for your indoor rooms and on the patio. The high-quality window or vertical awnings from weinor protect in several aspects: against direct sunlight, against low-lying glaring sun, against wind and prying eyes. Therefore, they are also excellently suited for use as privacy protection awnings
Discover the product: VertiTex II
Conservatory awnings:
the noble conservatory awnings from weinor even ensure pleasant temperatures in your conservatory on hot, sunny days by averting direct sunlight as sun protection
Discover the products: WGM Top and Sottezza II
Purchase sun protection awnings for your home
With weinor window, balcony or patio awnings, you gain even more comfort and a cosy atmosphere in your home. Each weinor product is made-to-measure for you in Germany individually and installed by top-trained weinor retailers. Therefore, all weinor products are unique and provided with a certificate of authenticity.
It's so easy to purchase a sun protection awning from weinor:
Use our weinor retailer search facility to find a weinor retailer nearby.
Take professional advice and select the fitting solution together.
You can buy your sun protection awning directly from your weinor retailer.
The sun protection awning is installed professionally at your home and we'll take care of everything else.
Enjoy your realised living dream!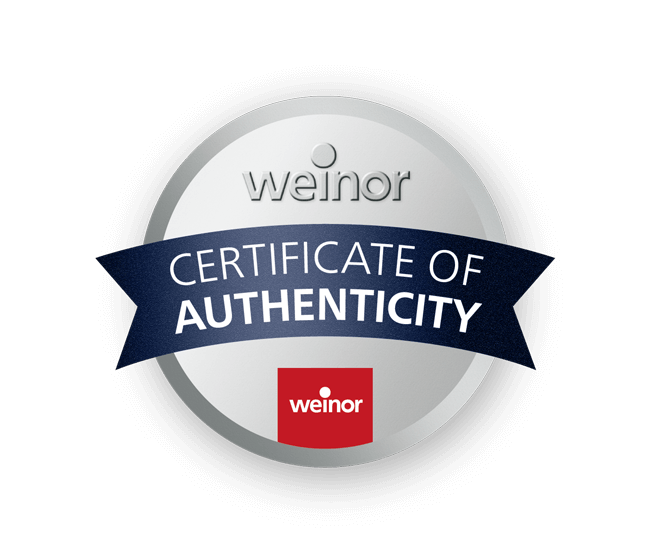 weinor certificate of authenticity -
an original product with certainty
Every weinor product has been delivered with a certificate of authenticity since January 2018.
Ask your retailer for it!
Please note:
We reserve the right to make technical changes as well as changes in range and product portfolio.
The weinor product range can vary from one country to the next.
All the illustrated equipment is weatherproof outdoor furniture and accessories.