Which awning are you looking for?
All awning side sections
/ filtered
Product Products
All the products shown are:
Window and vertical awnings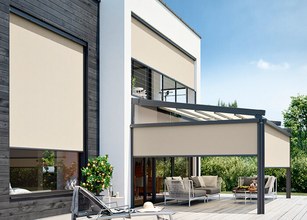 VertiTex II
The perfect privacy and anti-glare protection. If you also want to enjoy the view outside, then our see-through fabrics are the ideal choice.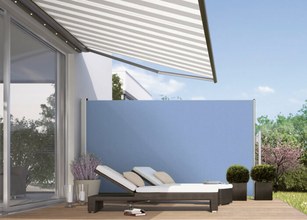 Paravento
The stylish Paravento side awning shelters you from curious onlookers, sunlight and fresh side winds.
Now see the Product live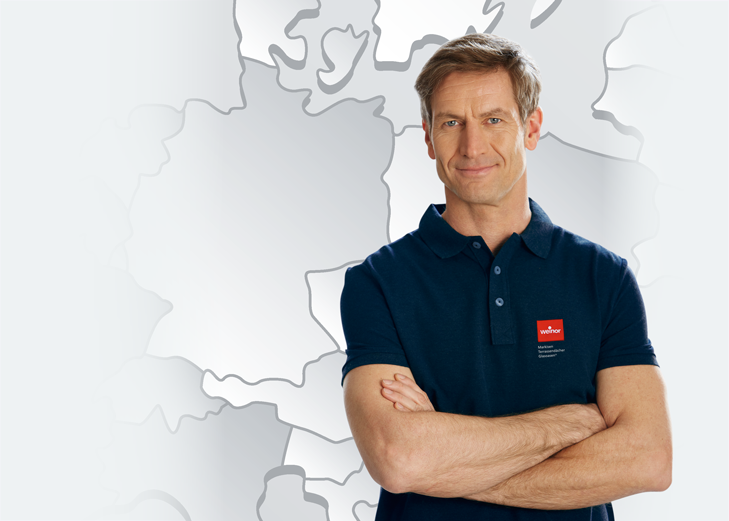 Find a weinor retailer showroom near you now.
High quality awnings for every preference.
Here you find the complete Weinor awning portfolio
Start search
Awning side blinds
Whether it's on the balcony or on the patio, with a weinor side awning you create more privacy and a cosy atmosphere in no time at all. They can offer a flexible and elegant alternative to elements such as fences, walls and hedges. Side awnings from weinor not only look good but are also extremely practical. Read on and convince yourself!
Triple protection with side awnings by weinor
Would you like to enjoy your privacy and shield yourself from prying eyes? Even if you have a very good relationship with your neighbours, you may want to just be on your own sometimes. weinor awning side blinds shield you from your neighbours' or passers-by's prying eyes. When the fabric is not being used, it rests well protected in the slimline but solid cassette, which can be installed very flexibly. During the winter, the Paravento cassette can be removed completely.
With a weinor side awning, you also complement your weinor sun and weather protection perfectly, so you are protected against sunlight on the sides. You can choose from two models:
Paravento horizontal side awning: The weinor Paravento side awning fabric can be adapted to your folding arm awning's pitch, on request. This results in nearly seamless sun, glare and privacy protection on the sides.
VertiTex II vertical side awning: A vertical awning does not only fit into a window – at weinor you can easily add it to your patio roof or your pergola as shady side blinds.
The weinor awning side blinds protect against light wind or draughts, so you ensure pleasant temperatures on the patio or balcony even in windy weather.
The weinor side awnings are a versatile solution for use on the balcony, loggia or on the patio as free-standing or as an addition to a patio roof or awning. The construction can be attached to the house wall or to the roof.
Buy awning side blinds for your home
It is this easy to buy weinor awning side blinds:
Find your local weinor retailer using our retailer search.
Get professional advice and choose the right product together.
Buy your side awning directly from your weinor retailer.
The side awning is professionally installed by the weinor retailer at your premises so you do not have to worry about anything.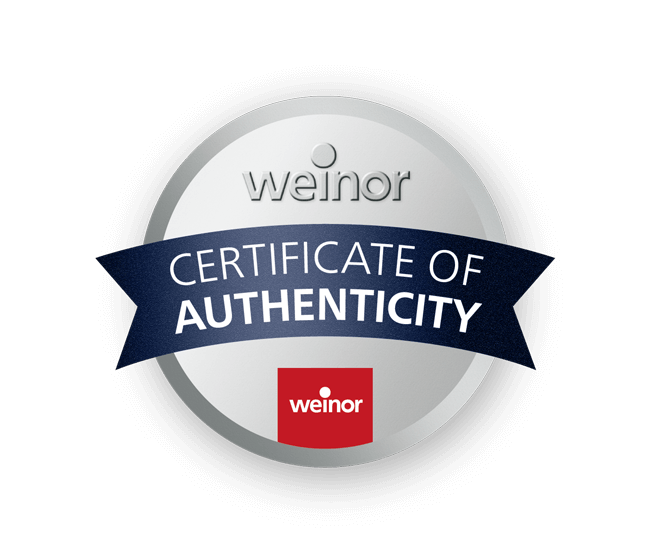 weinor certificate of authenticity -
an original product with certainty
Every weinor product has been delivered with a certificate of authenticity since January 2018.
Ask your retailer for it!
Please note:
We reserve the right to make technical changes as well as changes in range and product portfolio.
The weinor product range can vary from one country to the next.
All the illustrated equipment is weatherproof outdoor furniture and accessories.