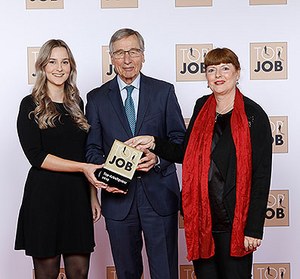 weinor awarded as Best Employer
weinor is thrilled with the"Top Job" award for outstanding employer qualities. Angelika Freericks-Jaekel, Manager of Personnel and Finance at weinor, accepted the "Top Job" award from the former Federal Minister of Economics Wolfgang Clement in Berlin on 22 February. The "Top Job" mentor honoured weinor in particular for its strategic focus on securing skilled personnel in the long-term and the continuous and systematic further development of its qualities as an employer.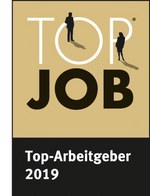 zeag GmbH, a competence centre all about employer attractiveness, distinguishes companies who go above and beyond in their commitment to a healthy workplace culture with the "Top Job" award. This is reflected in the quality of management work and the associated high levels of job satisfaction and low levels of exhaustion within the workforce.