Privacy protection for patio roofs
Privacy protection for patio roofs
/ filtered
Product Products
Louvre roof for patios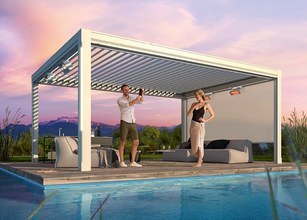 Artares
Thanks to its natural ventilation using sophisticated louvre technology, the Artares louvred roof ensures a healthy bioclimate on your patio.
Window and vertical awnings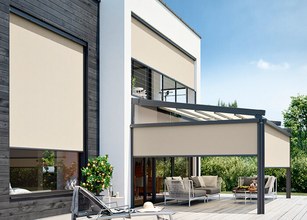 VertiTex II
The perfect privacy and anti-glare protection. If you also want to enjoy the view outside, then our see-through fabrics are the ideal choice.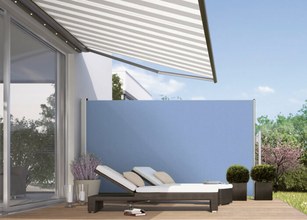 Paravento
The stylish Paravento side awning shelters you from curious onlookers, sunlight and fresh side winds.
Conservatory awnings
Sottezza II
The round, undermounted conservatory awning for sun protection under classical patio roofs.
WGM Top
WGM Top - the over roof conservatory awning, the further development of the successful over roof conservatory awning from weinor, relies on tried and tested technology combined with modern design.
Now see the Product live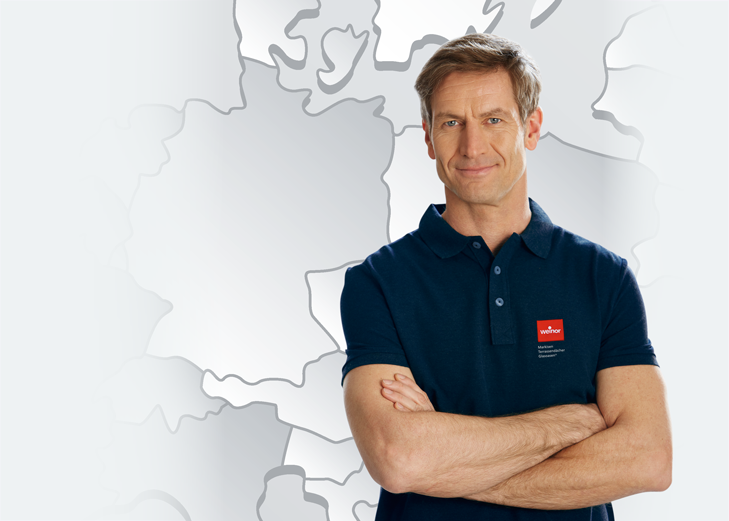 Find a weinor retailer showroom near you now.
High quality awnings for every preference.
Here you find the complete Weinor awning portfolio
Start search
Privacy protection for patio roofs
What are you craving today? Would you like to relax on your patio with an interesting book and a nice glass of wine? Enjoy an exquisite meal with friends and philosophise about life? Invite the neighbours over for chat and laughter? Whatever it is: a patio roof with privacy protection creates a cosy, protected frame and the level of privacy you want just outside. Check out your options here!
Patio roofs with perfect privacy protection
At weinor you get sun and weather protection products as a system. You can choose to do whatever you fancy today and also be shielded from prying eyes, whenever you like. When you want more of an open view, the privacy protection elements disappear discreetly into a beautiful cassette.
You can get these patio roofs with privacy protection from weinor:
existing glass patio roofs can be retrofitted with a roof-mounted conservatory awning, for instance our WGM Top, or an undermounted conservatory awning such as our Sottezza II to shield against the glare of the sun and glances from above
our Artares louvred roof as well as both textile pergola awnings Plaza Viva and weinor PergoTex II not only shield against glances from above, but can also be equipped with additional side awnings
side awnings, such as VertiTex II or Paravento, are the perfect partner to protect your patio roof from the glare of the sun, wind and glances on the sides
Patio roofs with privacy protection from weinor: Find the model which meets your needs
Anything but run-of-the-mill: at weinor every product is custom-made for you! The various elements and accessory options can also be combined to create a harmonious overall impression. Our privacy protection products can also be easily added to most existing patio roofs and pergola awnings.
And this is how easy it is to buy your weinor patio roof with privacy protection:
Browse the website for the models that meet your requirements.
Your weinor retailer will advise you in detail and plan your privacy protection solution with you.
The patio roof with privacy protection is installed by the weinor retailer at your premises and you do not have to worry about anything.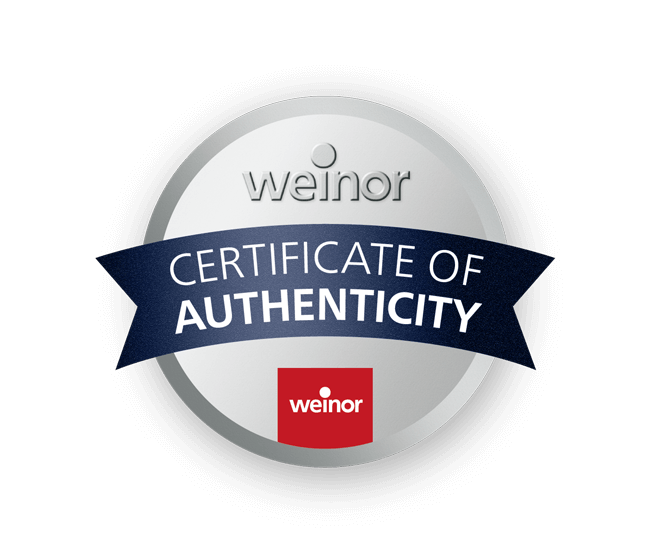 weinor certificate of authenticity -
an original product with certainty
Every weinor product has been delivered with a certificate of authenticity since January 2018.
Ask your retailer for it!
Please note:
We reserve the right to make technical changes as well as changes in range and product portfolio.
The weinor product range can vary from one country to the next.
All the illustrated equipment is weatherproof outdoor furniture and accessories.