Downloads
WGM Top – stay cool
The new over roof conservatory awning creates a pleasantly shaded place under your patio or conservatory roof.
Now see the Product live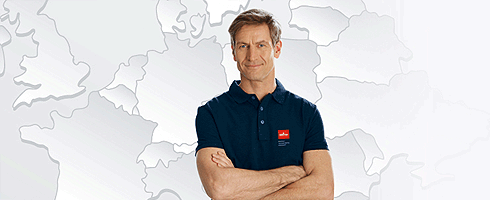 Find a weinor retailer showroom near you now.
High quality awnings for every preference.
Here you find the complete Weinor awning portfolio
Start search
Custom conservatory awnings add class to design
The weinor company has been in the business of providing quality conservatory awnings and blinds to homeowners for a number of years. Products have been designed to blend in with the design of the building, providing a new line of sight for a conservatory roof or existing rooftop patio area. Using weinor conservatory awnings can add increased shade and promote cool air-flow throughout the home and under your pergola.

High quality from weinor
Whether the intention is to create an outdoor conservatory or an addition to an existing patio, these retractable awnings have been built with care and the latest technology to provide quality sun protection. weinor doesn't just sell conservatory blinds, weinor manufactures them. This ensures quality control and installations which come from the highest knowledge about the products purchased.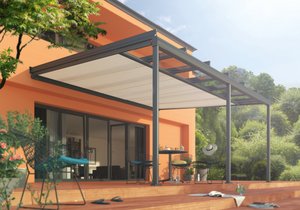 Some key features in our conservatory awnings and conservatory blinds
Designed to withstand heat and retractable
Roof mounted for stability
Shade all the way to the edge of the building
Tested and proven extension and tension technology for nearly crease-free fabric
Quiet and easy to run

Create pleasantly shaded spaces to relax
These conservatory awnings and blinds are built to withstand heat and have been created to be roof-mounted. With roof-mounted awnings, homeowners can prevent excessive heat, creating a pleasant environment immediately adjacent to their interior conservatories.
It's a place to relax in the cool and shade while interacting with anyone in the interior room via opened windows and doors. The extension and tension technology built into the awnings has been tested thousands of times by the manufacturer prior to release to the consumer and offers superior quality as well as creating an awning fabric which remains almost crease-free.

Increase the privacy of your outdoor space
Conservatory awnings and blinds are quiet and easy to run, as well as passing strict wind testing conditions. Create an instant patio with the addition of an awning, and if the privacy of an outdoor room is appealing, pair the awning with weinor accessories such as shade blinds for the sides.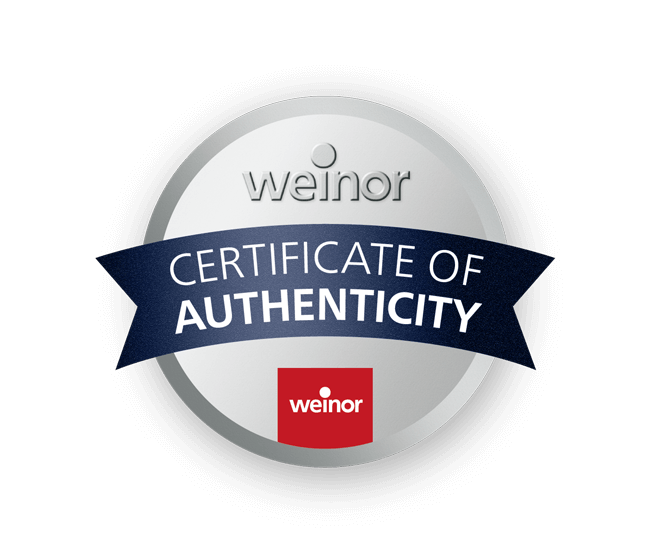 weinor certificate of authenticity -
an original product with certainty
Every weinor product has been delivered with a certificate of authenticity since January 2018.
Ask your retailer for it!