Focus on fairness: your market leader opts for transparent prices!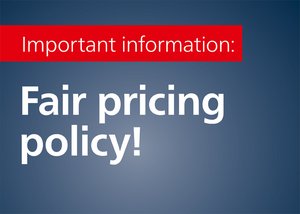 Dear Customer,
As the market leader for sun and rain protection on the patio in northern Europe, we have one declared goal: to inspire you as customers! This also applies in terms of fairness. That is why we want to remain transparent and open about our pricing, even in somewhat more difficult times.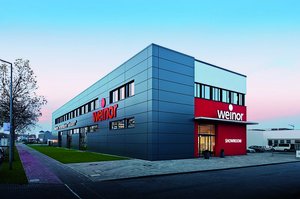 You probably know from articles in the media that due to production and delivery bottlenecks on the world markets there are rising material costs, which can also change daily. Regardless of this, we are working consistently with the weinor retailers to cushion this trend in your interests and to find flexible solutions. We are doing this fairly and transparently. That is why we will charge our retailers the price increases on the world market without any additional charges at all since 1 February 2022. They will in turn pass this surcharge onto you 1:1, so also without any additional charges. Because we do not want to earn anything from the global supply shortages but offer our products at a fair price so that you can continue to benefit from weinor quality products!
We will adjust net material cost surcharge on a monthly basis, depending on the current state of material prices.
Our promise to you: as soon as the material prices have calmed down again, we will of course waive this surcharge.
Your weinor retailer will tell you how high the current net material cost surcharge is. They are extremely knowledgeable and will be happy to advise you.
Please note: As we will recalculate this surcharge on a monthly basis, the offer price already quotes by the weinor retailer may differ from the amount actually invoiced. Please factor this into your planning.
We are sure that with this approach we have found a very good and honest solution that is fair to you, our retailers and also to weinor.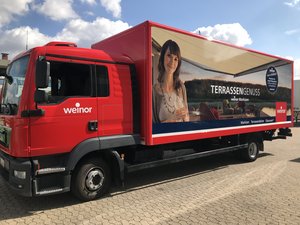 Delivery times may vary
The production and supply bottlenecks on the world markets are also influencing the delivery times for our products. It is therefore possible that you will have to wait a little longer than usual for your weinor sun and rain protection and that delivery times calculated in advance may change at short notice. Unfortunately, we do not have any influence on this. However, you can be sure that we will do everything we can to ensure that you can use your ordered weinor products as soon as possible.
Thank you for your understanding!
Kind regards,
weinor GmbH & Co. KG