Which awning are you looking for?
All awnings
/ filtered
Product Products
All the products shown are:
Now see the Product live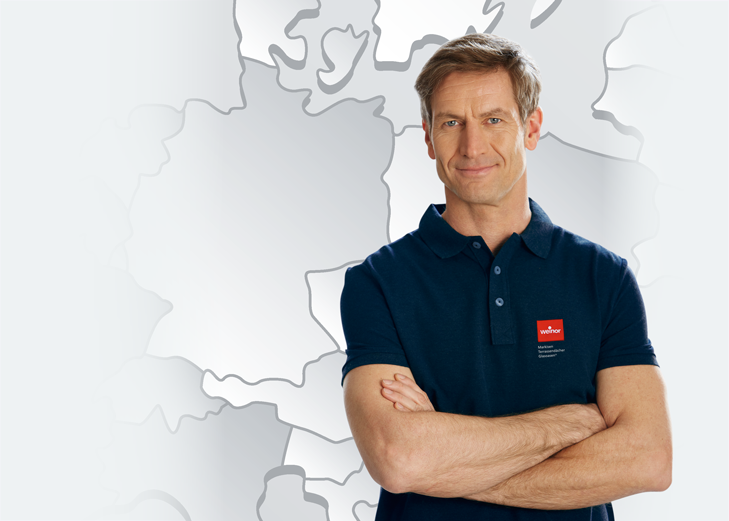 Find a weinor retailer showroom near you now.
High quality awnings for every preference.
Here you find the complete Weinor awning portfolio
Start search
Awnings
A warm, hectic summer day and you finally have a little breather. You can retreat to the patio with a good book while enjoying a cool drink and really relax. Extend your weinor awning and turn the unpleasantly hot place into a pleasant oasis of relaxation with plenty of shade. An awning protects you from the direct sun on hot days, but it can do much more. The awning can be used as privacy protection, can be extended even in slightly fresher weather and our rainproof awnings even protect you from light showers. An awning gives your patio or balcony an aesthetic touch. Check out our weinor awnings for your outdoor space now!
Awnings for the balcony and patio
The various weinor awning models serve as an attractive roof solution to shade your outdoor areas. At weinor we combine quality, innovation and comfort at the highest level. Find the right awning model for your design. We offer
The awnings are available in various sizes, colour variations and with many extras such as LED lighting, heating systems and weather sensors. The models have many functions and features. All our awnings are effective and high-quality sun protection.
Wide range of awnings
With our weinor awnings, we want to transform your relaxation areas at home into real feel-good oases. Regardless of whether you want to spend your time there alone with a good book, with friends and family for Sunday brunch or a cosy BBQ. The stable weinor awnings and their different features and functions protect you from the sun in any case and also from wind and light rain. As a result, nothing can come between you and your plans.
Awnings from weinor: Find the model which meets your needs
You can get a whole lot closer to having time for more relaxation at home with the right weinor awning model. Create a quiet and pleasant atmosphere on your balcony or patio for yourself and your guests.
What the different models for your patio or balcony all have in common is the function of protecting large areas against the sun's rays. Some of our awnings also have the option of an extendable Valance Plus. This protects against low-lying sun and provides privacy in your outdoor space. All models are available with electric control, which ensures it is easy to use by remote control or smartphone. Depending on the model, you can also choose the manual gear handle function. LED lighting options can be optionally configured for almost any model.
All awnings are available in over 170 varying fabric designs and 200 different frame colours. Create your custom-made model to suit your furnishing style and let our trained weinor retailers carry out the installation.
How to buy weinor awnings
Have you been dreaming of an awning on your patio or balcony for a long time? Then it is now high time to make this dream come – here's how to buy a weinor awning:
Check out our different weinor models.
Found your weinor model? Find your local specialist retail business using our retailer search.
Do you have any more questions? Our weinor retailers will assist you with professional advice.
Buy your weinor awning from the weinor retailer you trust.
Our trained weinor retailers will handle the installation for you.
Your weinor retailer remains available for all queries regarding the product, for spare parts, repairs and similar topics.
Overview of our awning range
Awnings by installation situation
Awnings by function
Awnings by protection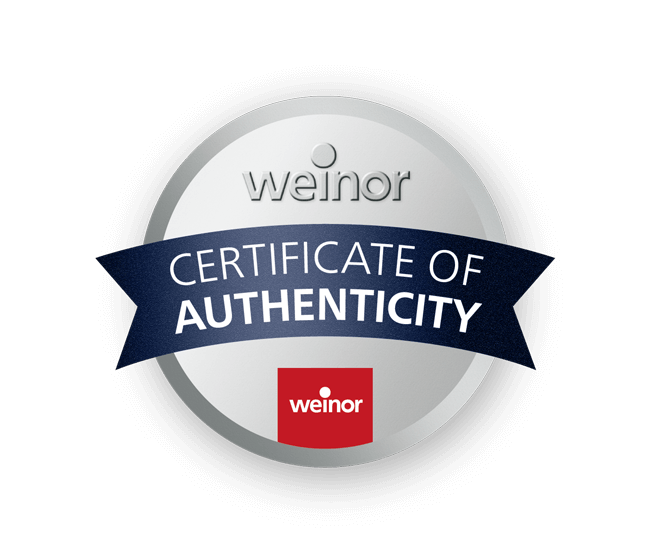 weinor certificate of authenticity -
an original product with certainty
Every weinor product has been delivered with a certificate of authenticity since January 2018.
Ask your retailer for it!
Please note:
We reserve the right to make technical changes as well as changes in range and product portfolio.
The weinor product range can vary from one country to the next.
All the illustrated equipment is weatherproof outdoor furniture and accessories.