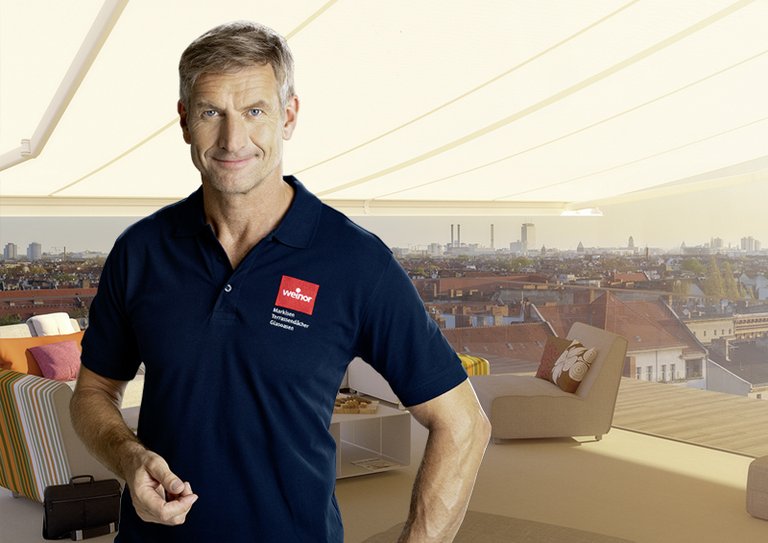 Awnings: Good to know before you buy!
Benefit from the experience of our weinor retailers – up-to-date, professional and practical!
Downloads
Patio pleasure
Quality awnings for every taste. Here you will find the complete awning range.
Now see the Product live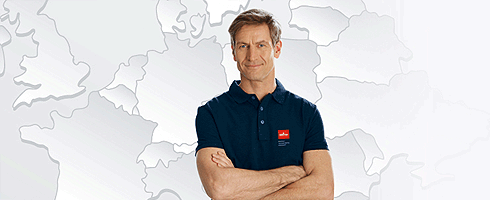 Find a weinor retailer showroom near you now.
High quality awnings for every preference.
Here you find the complete Weinor awning portfolio
Start search
Our balcony awnings and outdoor patio blinds will help you create an oasis of calm outdoors
House awnings create charming spaces that are both shaded and private. Our balcony awnings and house awnings can be designed with fabric, metal, wood or a combination of materials to effectively cater to your needs. Let us help you create an airy living space outdoors with our balcony awnings.
Each product in our residential awnings range is durable, versatile and comes in a range of colours. If you are looking for house awnings, you can rest assured to find your ideal awning among our vibrant selection of designs.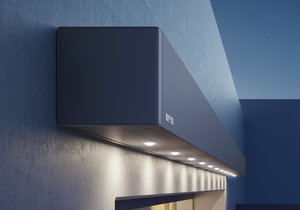 Enjoy a customised light and shade solution with our patio awnings
Achieve the exact balance of light and shade you need with our outdoor patio awnings or balcony awnings. We believe in giving our customers many options to choose from. So you can match the patio shades you select to our porch awnings or terrace awnings for a wonderful shading solution.
If you have unique needs, we can offer you a customised awning solution. For instance, if you require special features such as waterproof fabrics, mechanised designs, heating cells and LED lighting in awnings for decks, we can give you innovative products that are tailored to your individual needs.

Create pleasant spaces with durable products
Our awnings for the home are made with high quality materials and versatile designs that complement and enhance your outdoor space for a long period of time. Whether you are interested in adding a pergola, a retractable deck awning or window covers, weinor represents an investment you will never regret.

Why you should choose weinor
Select a market leader in Northern and Central Europe with an extensive product range that suits diverse weather conditions
Accentuate the natural advantages of your space with over 140 awning fabric patterns and 200 frame colours
Choose a customised solution for your unique needs that is manufactured with optimised production processes and strict quality controls
Depend on a customer-oriented service experience from initial inquiry to after sales support from a company that prides itself on building strong relationships with demanding clients
Let an award-winning company with 50 years of experience in the awning industry give you the privacy and comfort you deserve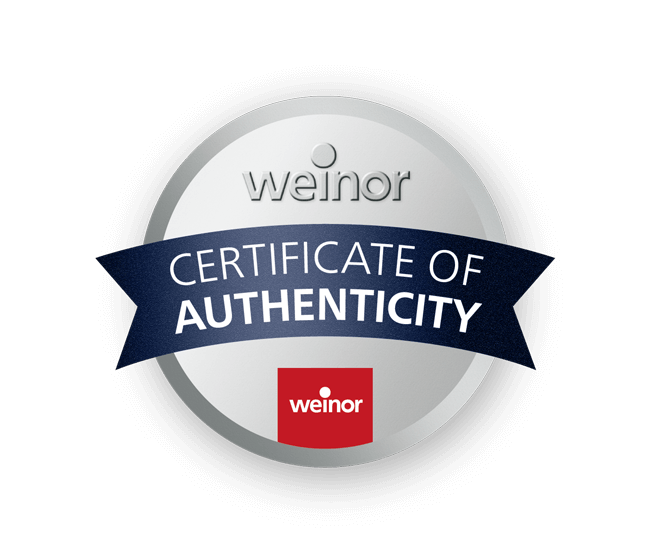 weinor certificate of authenticity -
an original product with certainty
Every weinor product has been delivered with a certificate of authenticity since January 2018.
Ask your retailer for it!